How a client made their parking lot management


seamless with smart cameras
When implementing smart city solutions, parking is one of the first problems city administrations want to solve. The cost of finding a parking spot is around USD 345 per person in the US (calculated based on lost time and fuel). Adding that to the frustration citizens face, there are a lot of companies that are trying to implement smart parking solutions for city administrations and private companies. This case study is about a customer who wanted to use our cameras for implementing a smart parking solution
Challenges of accelerating
customer expectations
The customer, a startup that is trying to automate parking lot solutions wanted to integrate the right camera into their smart parking system. The requirement was to have a camera on top of street light poles and capture the images of parking lot and specific spots. The algorithm will spot cars, free spots, the duration the cars were parked, etc. for efficient parking. The main challenge was the height of the camera placement and the FOV requirement to capture maximum cars parked. As this is an outdoor use case, the lighting conditions is also a challenge.

Multi-camera
support

Low light
imaging

High resolution, with
wider FOV

Support for Vision
libraries
Selection of the camera module
e-con Systems™ suggested See3CAM_CU130, the 13MP custom lens USB Camera module for this use case. The high-resolution camera sensor in the module is also capable of doing dynamic optimization for low light performance as well. That combined with the ISP fine-tuned by e-con Systems™, this camera module was a perfect fit for the parking lot solution. The lens was chosen as wide-angled to cover maximum area.

Auto exposure and
white balance

S-Mount lens holder for wide
angle M12 lens

YUV422 and
MJPEG

High
Resolution
How e-con Systems™ delivered a
hassle-free solution
The customer took an off-the-shelf See3CAM_CU130 for this application. e-con Systems™ team worked with the customer and identified the right lens for this use case and optimized the camera settings and ISP to suit the lens chosen.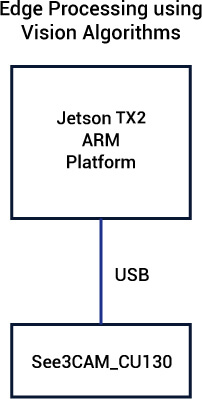 During integration with the NVIDIA processor board, e-con Systems™ worked on optimizing the driver for performance. All necessary support was provided to the customer's design team for the successful integration of hardware and software.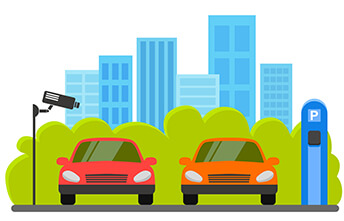 The automated parking system market is estimated to be USD 1.3 billion in 2019 and is projected to grow at a CAGR of 13.1% from 2019 to 2027, to reach a market size of USD 3.6 billion by 2027.