Vision Systems for Autonomous Mobile Robots in
Warehouse and Police security
Early adoption of technology always happens in the industries. Autonomous Mobile Robots(AMR) are no different. In a controlled industrial environment, the degree of autonomy is much for an AMR than an Automated Guided Vehicle on the road. Mobile Robots give the warehouses to operate 24/7 in a much faster and safer way.

Cameras are one of the main sensors on a Mobile Robot with multiple imaging needs in an AMR. Cameras are primarily required for self-driving purposes and for capturing images, bar code processing and other functions.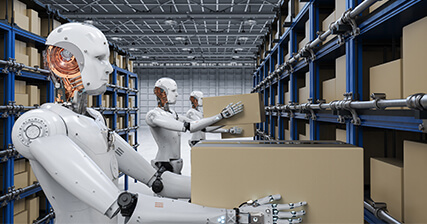 Performance in
visible/IR lighting

High-quality and
sharp images

Global
shutter

Synchronization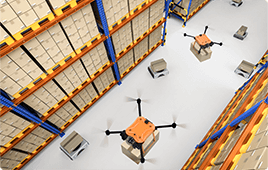 How e-con Systems™ boosted a client's warehouse robots to improve efficiency, safety & speed
What e-con Systems™ offers
e-con Systems™ has specific offerings in its product line that suits the AMR market.
Stereo Cameras - With more than 8 years of experience designing Stereo Vision Cameras, e-con Systems™' latest STEEReoCAM® comes with the hardware, calibration and algorithm implementation for the best disparity maps With the team that has designed custom Stereo vision camera implementations, integrated Visual SLAM and Collision avoidance algorithms with STEEReoCAM® you will be working with the right team to solve your AMR vision problems.
HDR cameras that can capture images even in varied lighting conditions. e-con Systems™ uses automotive industry sensors to build its See3CAM_CU20 ideally suited for warehouse autonomous applications.
Explore our industrial markets