Cameras for Qualcomm® kits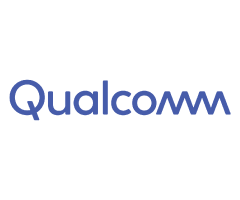 Leveraging its 18+ years of experience and expertise in camera technology and embedded platforms, e-con Systems designs, develops, and integrates cameras with Qualcomm processors to address the rising need for AI-enabled smart camera systems.
Qualcomm® processors support the next generation of advanced devices for the Internet of Things by enabling AI processing capabilities, integrated connectivity, and camera integration. From intelligent cameras to interactive kiosks to autonomous robots and smart displays, Qualcomm application processors power the technology devices of tomorrow.
Leveraging its partnership with Qualcomm®, e-con Systems™ offers camera solutions readily integrated with Qualcomm® processors to help product developers build smart AI camera systems that require image processing to be done at the edge.
e-con Systems' AI vision kits for Qualcomm® processors are ready-to-deploy and come with a camera, carrier board, software, and enclosure. e-con Systems also offers end-to-end customization support for all these components including the Qualcomm BSP. This enables customers to focus on their end application while e-con takes full control of the camera finetuning and integration.