Get enhanced vision-powered
systems for Auto Farming from Agricultural Robots
With nearly 8 billion people to feed, Agriculture must adapt to latest technology and improve continuously. Auto Farming or Smart Agriculture today looks to gather, process and use information from fields, environment and weather to improve the yield performance, reduce wastage and resources required like water and man power.

Image sensors are an important part of agricultural sensors used today to capture the color of vegetation, identify bugs, diseases, soil quality, etc. Camera sensors also play a vital role in the automation of various equipment used in de-weeding, harvesting, sorting and packing of the produce.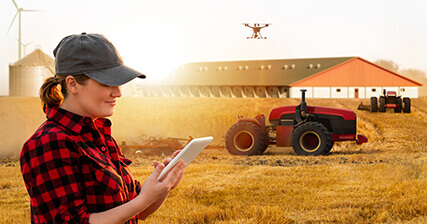 Adapt to outdoor
lighting conditions

High-quality,
sharp images

Good color
reproduction

High Dynamic
Range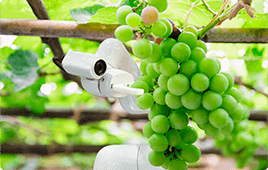 How e-con Systems™ helped a client automate farming activities with vision power.
What e-con Systems™ offers
e-con Systems™ has camera modules that are best suited for Agricultural applications of data collection, sensing and automation.
To meet the High Dynamic Range requirements of an outdoor use case, e-con Systems™ has cameras based on sensors with high color sensitivity and dynamic range.
It also has modules with sensors that can do both day and night conditions effectively likes the Hyperyon® camera module which can do image capture at 0 lux.
Explore our agriculture and fisheries markets

Seamlessly monitor fish growth and take action accordingly, with our underwater cameras that also come with long-distance cable support.