e-con changes the way you think about patient care
Today's healthcare systems are under tremendous pressure - from handling increased patient load to dealing with a shortage of health workers. Hence, cameras are becoming increasingly significant in modern patient care journeys. Imaging technologies help medical device manufacturers to enable healthcare providers and practitioners new ways to examine, diagnose, monitor, and treat patients with limited resources – and in a contactless manner, which is crucial in this pandemic-influenced era.
With 20 years of imaging expertise, e-con has the capabilities and understanding to empower you to select and integrate an ideal camera for your patient care use cases. Our solutions are integrated with features ranging from high resolution and high frame rate to wide-angle lenses and pan/tilt digital zoom.
We help medical device companies facilitate personalized outpatient/inpatient care (hospitals and nursing home facilities) across:
Camera portfolio for patient care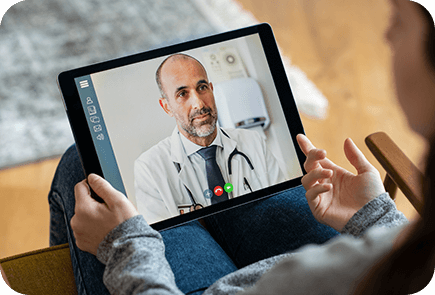 Telemedicine
e-con Systems offers end-to-end camera solutions for building your telemedicine devices that provide care to patients in another location. Our cutting-edge camera solutions can be used in multiple device scenarios - whether placed in a fixed location, inside an ambulance, on a patient bed, carried as a hand-held or a manoeuvrable robot/cart.
Key imaging requirements:

Full HD camera with microphone
Clear & detailed examination

Pan/tilt & Digital Zoom
Close-up zoom for patient diagnosis/care

Low-power consumption
Perfect for battery-operated devices

Small form-factor
Compact & suitable for telemedicine devices' design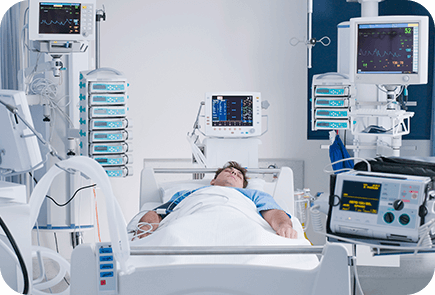 Remote Patient Monitoring (RPM)
e-con Systems provides perfect-fit cameras that enable Remote Patient Monitoring (RPM) for clinical teams to examine patients and detect movements and falls without being physically present in the same room. We help capture round-the-clock videos of high-risk patients in the ICU or the OR even in low lighting or night conditions.
Key imaging requirements:

High Resolution
Full patient's room & bed coverage

Low-light and IR performance
24 hours streaming (day & night)

High Dynamic Range (HDR)
Adaptable to varying lighting conditions

Digital Zoom
Closer look at the patient's conditions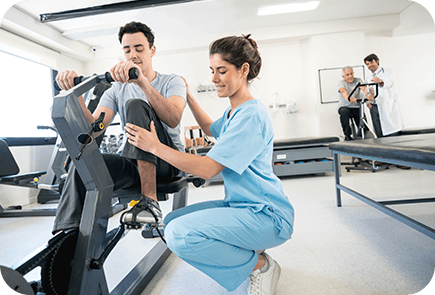 Rehabilitation
e-con Systems offers stand-out cameras to power physical rehabilitation devices that help patients with limited mobility improve their quality of life. Our multi-camera solutions can support the most advanced systems to analyze people's movements and track how the arms, legs, and other parts of their bodies move in relation to each other.
Key imaging requirements:

High Resolution
Full Field of View coverage (patient movements)

Multi-camera capabilities
3D image capture

Autofocus
Automatic focus based on sudden movements

AI capabilities
Ability to run algorithms for autonomous tracking of body parts
Our patient care device-friendly cameras
| Product | Image Sensor | Resolution | Interface | Shutter Type | Chroma | Frame Rate |
| --- | --- | --- | --- | --- | --- | --- |
| See3CAM_CU135 | AR1335 | 13.0 MP | USB 3.0/2.0 | Rolling | Color | 120FPS |
| See3CAM_130 | AR1335 | 13.0 MP | USB 3.0/2.0 | Rolling | Color | 120FPS |
| See3CAM_CU135M | AR1335 | 13.0 MP | USB 3.0/2.0 | Rolling | Mono & NIR | 60FPS |
| See3CAM_CU81 | AR0821 | 8.0 MP | USB 3.0/2.0 | Rolling | Color | 60FPS |
| See3CAM_CU55 | AR0521 | 5.0 MP | USB 3.0/2.0 | Rolling | Color | 112FPS |
| See3CAM_CU38 | AR0330 | 3.4 MP | USB 3.0/2.0 | Rolling | Color & NIR | 60FPS |
| e‑CAM51_USB | OV5640 | 5.0 MP | USB 2.0 | Rolling | Color | 30FPS |
| See3CAM_Stereo | MT9V024 | 0.3 MP | USB 3.0/2.0 | Rolling | Mono | 60FPS |
| FSCAM_CU135 | AR1335 | 13.0 MP | USB 3.0/2.0 | Rolling | Color | 120FPS |