Top Trending Case Study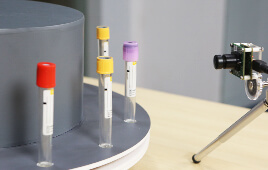 e-con Systems helped a global pioneer in automating manual processes in clinical laboratories to build an AI-enabled in-vitro diagnostic device (microscope) that can analyze any biological sample slide (blood, urine, etc.). Our expertise played a significant role in helping launch this revolutionary product that could save millions of lives on the market on time.
View Case Study
Learn how e-con Systems helped more than 20 customers globally enhance the performance of their products by leveraging its edge AI based vision solutions.