Top Trending Case Study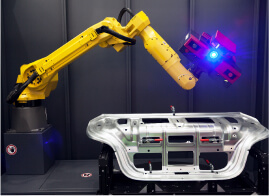 e-con Systems helped a leading Europe-based manufacturer of autonomous mobile robots by deploying a 3D camera for depth measurement and obstacle detection. The camera was equipped with a global shutter sensor to facilitate the reading of barcodes with a higher degree of precision to improve object detection.
View Case Study
Learn how e-con Systems helped more than 20 customers globally enhance the performance of their products by leveraging its edge AI based vision solutions.
All Case Studies
Industrial
Medical & Life Science
Agriculture & Fisheries
Smart Cities
Edu, Sports & Entertainment
Biometrics & Access
Retail