USB 2.0 Cameras
e-con Systems is a market leader in world-class USB 2 camera solutions that suits all your imaging needs without compromising on quality and performance. Cost effective and highly focused on the fastest data transfer possible, they offer wide range of resolutions, like no other USB camera in the market.
Our USB 2.0 cameras also enable top-notch audio/video streaming and high-quality image capturing/storing under various lighting conditions, including near darkness scenarios. With out-of-the-box functionality for quick installation and smart integration, it supports standard Windows (DirectShow) and Linux (V4L2) software.
Using your USB technology, the line of USB 2.0 cameras by econ Systems can smoothly interface with your dedicated devices. It is must-have for industries such as Surveillance, Kiosk, Robotics, Medical Imaging, and Parking Lot Management where delivering quality at blazing fast speed is the only way to acquire customers!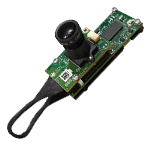 Hyperyon®
2MP SONY STARVIS IMX290 Ultra Low-light USB camera
A 2MP Ultra Low-light USB color camera that provides amazing image quality under various lighting conditions, including near darkness. It is based on one of the most popular Sony's STARVIS® sensors.
» Windows 8.1/10 & Linux (Ubuntu 14.04, 16.04 & 18.04)
» IMX290 sensor with Socionext ISP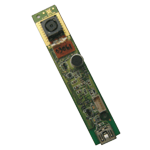 e-CAM51_USB
5 MP OEM USB camera module
A top-notch 5MP autofocus USB board camera that is based on the OV5640 CMOS sensor. It doesn't need special drivers to enable outstanding audio and video streaming capabilities.
» Windows 7/8/10 & Linux
» 720p video streaming capability
We use cookies to ensure that we give you the best experience on our website. You can change your
cookie settings
at any time but our site requires cookies to function properly.
You may not be able to access content or other services correctly without cookies.
Learn more
We use cookies to ensure that we give you the best experience on our website.