We
DESIGN, DEVELOP, MANUFACTURE
OEM Cameras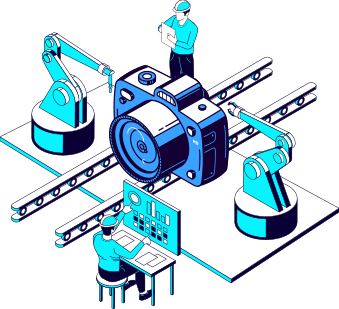 Camera Solutions for
Medical and Life Science Applications
We understand that every MedTech products has its own requirements, as application expectations range from entry-level educational cameras to high-end samrt cameras with AI capabilities. So, we overcome some of the biggest industry challenges by:
Ensuring that sensors are engineered for optimum performance & withstanding physical damage.
Offering integrated imaging modules, including ISP, optics, cables, software, etc.
Conducting in-depth feasibility studies developed using in-house experts
Producing a high volume of products without delays or disruptions
Enabling seamless integration with advanced edge computing platforms
Why choose e-con as your
Imaging Partner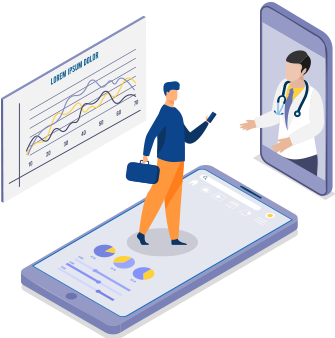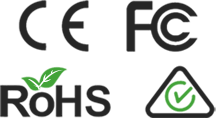 e-con Systems has been offering camera solutions for the medical industry for more than a decade now. We are the pioneers in embedded vision solutions, and have integrated our vision solutions into medical devices of 100+ customers and helped launch them to the market. In addition, we have shipped over 2 million cameras worldwide.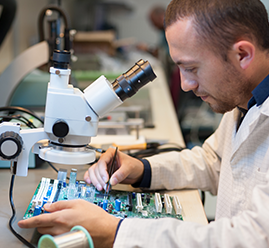 Engineering
Our engineering expertise starts from component selection to extensive design validation and ends with reliability tests like HALT, HASS, etc. All our products are also tested for regulatory standards like FCC, CE, and more.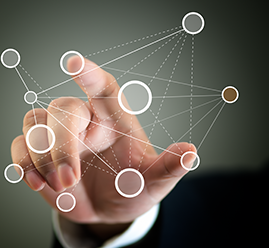 Customization
Our customization expertise runs deep, covering hardware and software changes, multi-camera designs, and one-of-a-kind solutions. We ensure that all your granular requirements are met without any delays.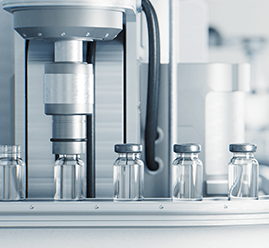 Manufacturing
Our manufacturing expertise stems from enabling consistent and repeatable performance with ISO certification - meeting every quality and safety requirement. We have clean room facilities for camera assembly, follow rigorous QMS practices, and offer 3 years of warranty for all our products.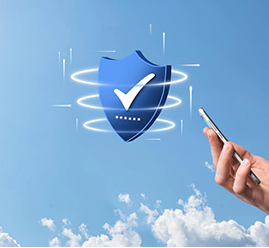 Product sustenance
Our product sustenance expertise ensures 6-10 years of lifetime support for new designs. We provide alternate components for production in case of unavailability issues. Our knowledge of end-of-life sensor announcements also empowers us to design replacements and work with customers to leverage the 'last buy' option.
We help to develop
Camera-based medical applications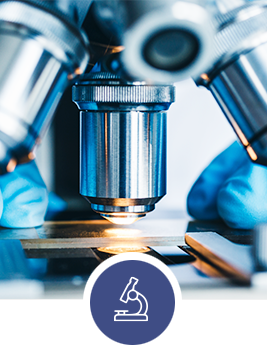 Digital Microscopes
Our cameras equipped with the ability to support machine learning algorithms are replacing laborious manual methods, improving diagnosis accuracy, and reducing analysis time - allowing pathologists to focus on more important tasks.
Leverage a world-class
partnership econsystem
e-con Systems acts as a bridge between the high-volume demanding sensor vendors and customers with moderate volumes. Our strong partnership with companies like Socionext, onsemi, and others helps us provide ISP solutions based on application goals.
We're the world's first company to launch USB 3.0 UVC-compliant cameras - thanks to our partnership with Cypress.
As NVIDIA's elite partner, we have access to its in-built ISPs - allowing us to create a portfolio of products and custom-develop cameras
We partner with Torodex and Variscite to provide i.MX8 solutions - with their SoMs, rapid prototyping, and faster time-to-market.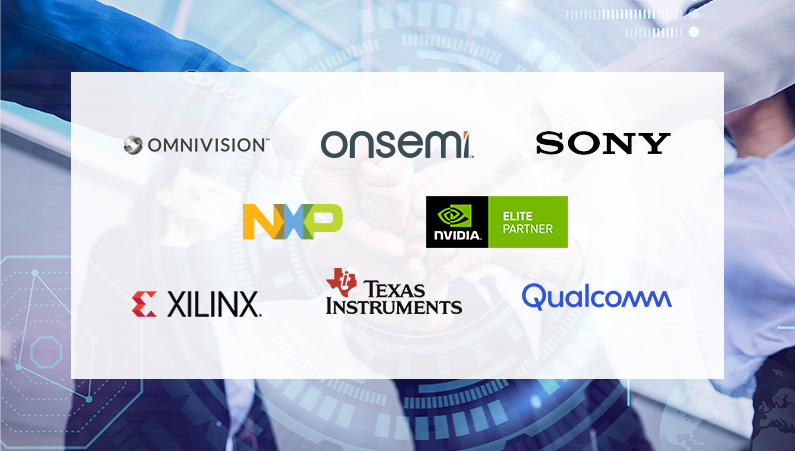 PODCAST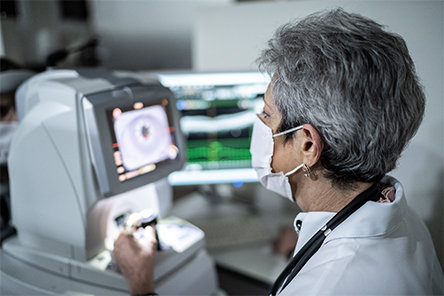 Vision Enabled Medtech for Improved Patient Care
Discover how embedded vision has been transforming patient care by helping medical devices perform better by becoming the 'eye' of assistive devices, retina scanners, etc.
Listen to the podcast