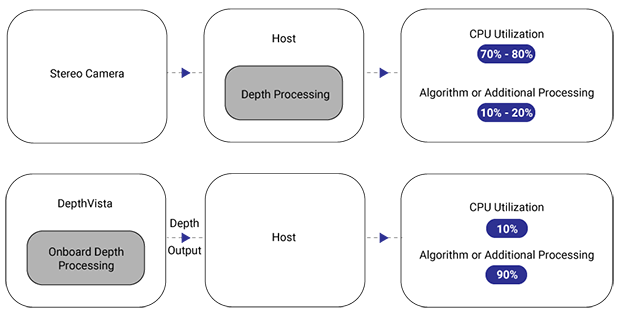 DepthVista provides the depth data directly from the module - thereby avoiding complications like running depth-matching algorithms in the host platform.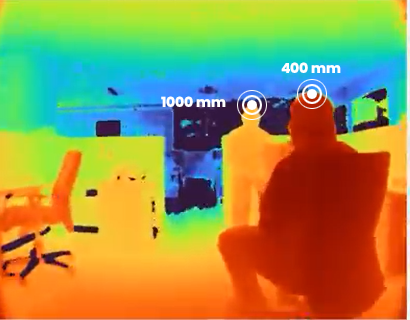 DepthVista provides a better output when tested in standard conditions. Operational modes - Near mode: 0.2m to 1.2m, Far mode: 1m to 6m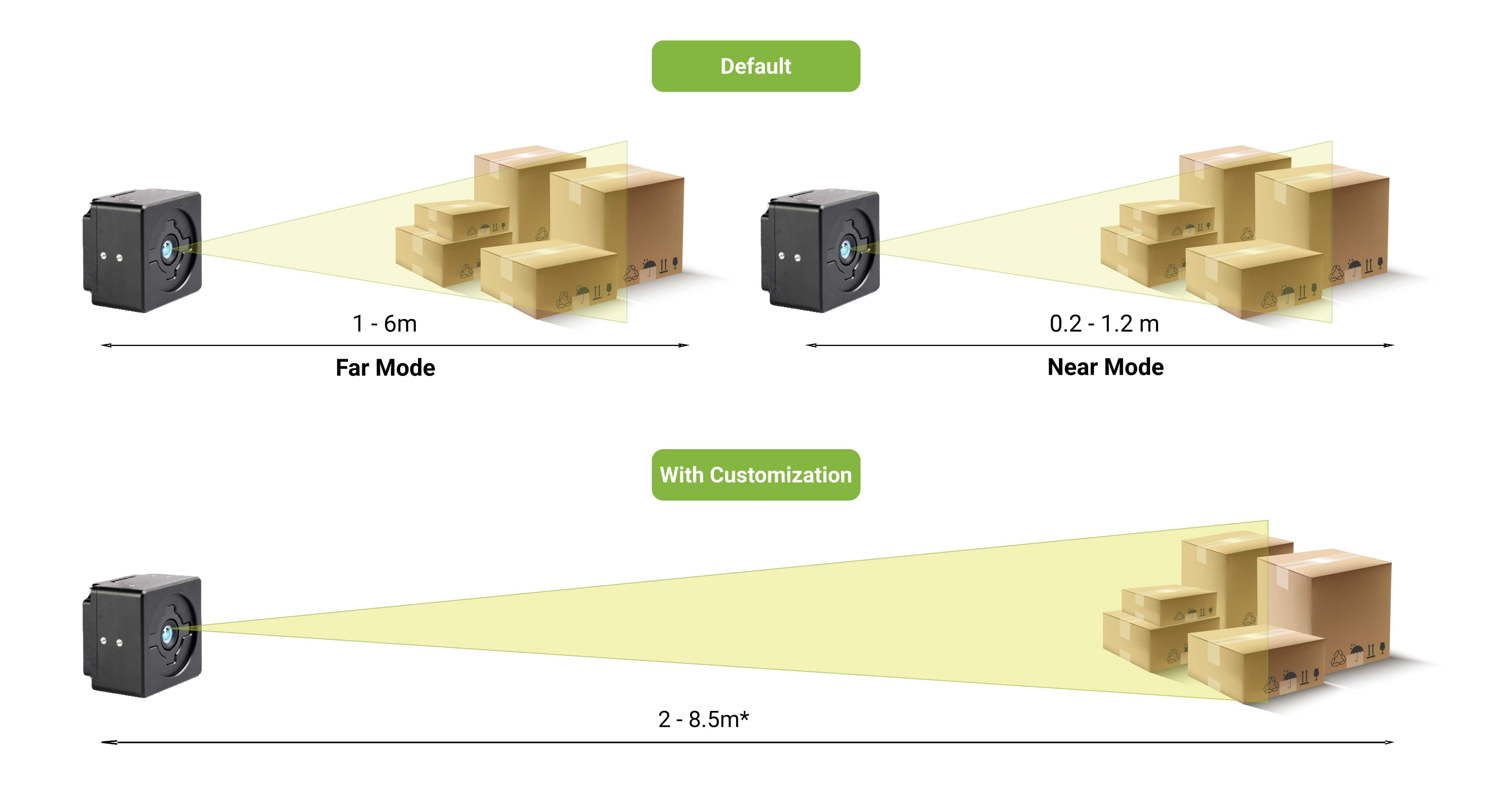 * On customization, depth range can be scalable up to 8.5m (6m by default).

DepthVista boasts of an impressive form factor with its compactness - attributed to the fact that the sensor and illumination can be placed together.
A proprietary technique is used for operating multiple ToF cameras without interfering with each other. This feature is available with customized firmware.