Top Trending Videos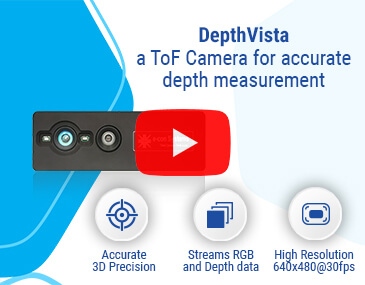 DepthVista (See3CAM_TOF_25CUG) is a Time-of-Flight (ToF) camera designed for precise 3D depth measurement. This ToF 3D depth camera comes with a combination of a 3D Depth sensor which streams video data at a high resolution of 640 x 480 @ 30fps and AR0234 color global shutter sensor from onsemi which streams HD and FHD @30fps.
Play Video
All Videos
Ultra-Low Light Cameras
4K Cameras
HDR Cameras
Global Shutter Cameras
USB Cameras
MIPI Cameras
GMSL2 Cameras
eVision Hub
Subscribe to the e-con Systems YouTube channel to stay updated with our latest videos.