Industrial Cameras
e-con Systems' industrial cameras with the latest CMOS sensors provide excellent image quality and high frame rates. e-con Systems' digital USB 3.0 industrial camera systems are UVC compliant and are 'plug and play' on Windows and Linux with no additional software required. These industrial cameras work with standard Windows (DirectShow) and Linux (V4L2) software.
This industrial USB 3.0 cameras are targeted for entry level machine vision applications, object detection/recognition such as Pharmaceutical Capsule inspection & Food/beverage Sorting based on colors and other high-speed image capture applications.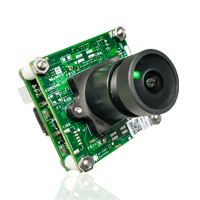 See3CAM_24CUG
Full HD Global Shutter Camera
See3CAM_24CUG, is a Full HD global shutter color USB 3.1 Gen 1 camera. This USB camera is based on 1/2.6" AR0234 CMOS image sensor from ON Semiconductor®.
» Windows 8.1/10 and Linux
» AR0234 from Onsemi
» Color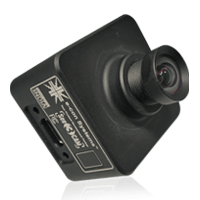 See3CAM_20CUG
2.0 MP Global Shutter Camera (Monochrome)
2MP global shutter monochrome USB 3.1 Gen1 Camera. This industrial USB camera is based on OmniVision's 1/2.9" OV2311 Image sensor with 3μm x 3μm pixel OmniPixel® 3-GS technology.
» Windows 8.1/10 and Linux
» OV2311 from OmniVision
» Monochrome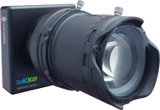 See3CAM_10CUG
1.3 MP Custom Lens USB 3.0 Industrial Camera (Monochrome)
1.3MP Custom Lens USB 3.0 Industrial Cameras (Monochrome) are based on Aptina / ON Semiconductor AR0134 sensor. This USB 3.0 camera is capable of streaming 720p (HD) @ 60fps and 1280x960 @45 fps when interfaced to a USB 3.0 host.
» Windows 7/8//10 & Linux
» AR0134 from ON Semiconductor
» Monochrome
We use cookies to ensure that we give you the best experience on our website. You can change your
cookie settings
at any time but our site requires cookies to function properly.
You may not be able to access content or other services correctly without cookies.
Learn more
We use cookies to ensure that we give you the best experience on our website.