Learn how e-con Systems helped a leading Autonomous Mobile Robot manufacturer enhance warehouse automation by integrating cameras to enable accurate object detection and error-free barcode reading.
Depth detection
The depth detection feature is only required to equip telepresence robots with autonomous navigation capabilities. LiDAR is one of the most popular techniques used for depth sensing. However, it is expensive. Hence various types of cameras such as a stereo camera, time of flight camera, structured light camera, etc. are used in many embedded vision applications such as robots, agricultural vehicles, autonomous forklifts, etc.
Flexibility to use different interfaces
Another key camera feature is wide interface compatibility. Depending on the use case, a telepresence camera might have to connect to a USB host or an ARM processor (such as the NVIDIA Jetson). Hence, if you are looking for an imaging partner to help you with the camera integration journey for your telepresence robots, it is recommended to work with a company that has a wide portfolio of cameras that come with different interfaces such as USB, MIPI, GMSL, etc. For instance, e-con Systems offers a wide range of MIPI cameras, USB cameras, and GMSL cameras that come with features such as autofocus, high dynamic range, low light performance, etc.
Cameras from e-con Systems for telepresence and tele-existence robots
e-con Systems, with close to two decades of embedded vision experience, has worked closely with global clients on their telepresence or tele-existence robots. We have specialized experience in deploying retail automation systems that come with video conferencing and navigation capabilities – thanks to our customized camera solutions.
Cameras for video conferencing
Cameras for manual navigation
Depth cameras (for autonomous navigation)
We're also excited to tell you that e-con Systems is currently working on a Time-of-Flight camera scheduled for launch by the end of FY22. You can follow our blog, YouTube channel, and social media posts to get updates on this new and exciting camera.
If you need any help in picking and integrating the right cameras into your telepresence robots, please write to us at camerasolutions@e-consystems.com. You could also visit our Camera Selector to get a full view of our camera portfolio.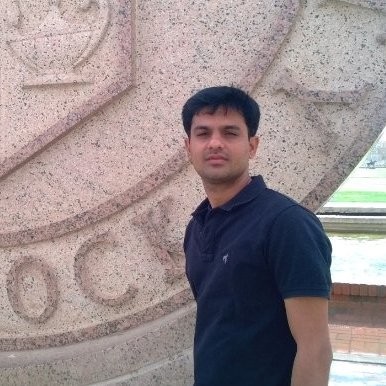 Ranjith is a camera solution architect with over 16 years of experience in embedded product development, electronics design, and product solutioning. In e-con Systems, he has been responsible for building 100+ vision solutions for customers spanning multiple areas within retail including self service kiosks, access control systems, smart checkouts and carts, retail monitoring systems, and much more.