The explosive growth of remote work practices has led several industries to realize that necessity is indeed the mother of innovation. Hence, technologies like telepresence robots that were once considered "nice to have" have become essential for workforce productivity, customer engagement, and business continuity itself. Let's take the retail sector, for instance. Telepresence robots have seen larger adoption to trigger smart retail store automation, considering the demand for contactless experiences. From smart carts to virtual checkouts and remote kiosks, they have been a driving factor in business sustainability.
While COVID-19 has influenced the market growth of telepresence robots, the rise of 4G and 5G technologies have also had a significant impact – leading to smoother and faster transmission of audio-visual data. A study by Emergen Research on telepresence robots valued the global market size at USD 684.4 million in 2028. It represents a solid CAGR of 15.3%, which is pretty high for a technology that was seen as "nice to have" until recently.
What is a telepresence robot?
Telepresence robots are next-generation video conferencing systems that eliminate the need for physical presence. They are connected to devices like PCs, laptops, smartphones, or tablets, with the right audio-visual equipment in place to enable seamless interactions in the virtual world. As you may already know, ever since lockdowns came into effect two years ago, this capability has proven to be immensely beneficial.
For instance, they have been helping schools and colleges offer remote learning experiences for students. In healthcare, they have been crucial to delivering telemedicine solutions – connecting doctors, clinicians, hospitals, and patients so that they don't have to meet in person to start or continue healthcare journeys.
Are telepresence robots different from tele-existence robots?
A tele-existence robot, on the other hand, is an avatar robot that can navigate and move around. These robots can be either operated through manual navigation remotely or deployed as a completely autonomous system.
In this edition of Markets Monday, let's look at how cameras are used in telepresence and tele-existence robots – and what are all the right features they should have. To avoid any confusion, let's collectively refer to both these robots as telepresence robots.
Why is a camera required in telepresence robots?
Cameras are the backbone of any telepresence robot. A telepresence camera captures and shares video data predominantly for two purposes:
Video streaming and viewing: The telepresence camera streams high-quality videos in real-time – helping people see and interact with each other, anytime, anyplace.
Manual and autonomous navigation: The camera enables manual navigation by providing imaging data to the human operator to control the telepresence robot. It can also come with the intelligence to drive autonomous navigation.
What are the key camera features of a telepresence robot?
High resolution and frame rate
In the recent past, 1080p was enough for powering telepresence robots. However, today, most need a 4K video conferencing camera to keep up with image quality expectations or take intelligent actions while navigating. A suitable frame rate is also critical since head movement tends to occur during conversations. In cases of using telepresence robots for navigation, motion blur is also a very real possibility. Hence, a frame rate of 30 FPS or above (4K @ 30FPS, Full HD @ 60 FPS) would be suitable. For example, See3CAM_CU135 – 4K USB camera – from e-con Systems can stream 4K resolution at 30 FPS and Full HD @ 60 FPS.
Good color reproduction
Changing lighting conditions cause noise in the streaming video, which makes color reproduction a big deal. It becomes hard, though, for telepresence robots to capture color accurately in darkly lit conditions. To address this issue, a well-tuned ISP is required in a telepresence camera.
Low-light sensitivity
Similarly, telepresence robots require cameras with low-light sensitivity so that they can preserve all the details in the streaming video while reducing minimizing output noise. A low light camera module can help these robots navigate with ease – even in demanding, low-light environments.
Learn how e-con Systems helped a leading Autonomous Mobile Robot manufacturer enhance warehouse automation by integrating cameras to enable accurate object detection and error-free barcode reading.
Depth detection
The depth detection feature is only required to equip telepresence robots with autonomous navigation capabilities. LiDAR is one of the most popular techniques used for depth sensing. However, it is expensive. Hence various types of cameras such as a stereo camera, time of flight camera, structured light camera, etc. are used in many embedded vision applications such as robots, agricultural vehicles, autonomous forklifts, etc.
Flexibility to use different interfaces
Another key camera feature is wide interface compatibility. Depending on the use case, a telepresence camera might have to connect to a USB host or an ARM processor (such as the NVIDIA Jetson). Hence, if you are looking for an imaging partner to help you with the camera integration journey for your telepresence robots, it is recommended to work with a company that has a wide portfolio of cameras that come with different interfaces such as USB, MIPI, GMSL, etc. For instance, e-con Systems offers a wide range of MIPI cameras, USB cameras, and GMSL cameras that come with features such as autofocus, high dynamic range, low light performance, etc.
Cameras from e-con Systems for telepresence and tele-existence robots
e-con Systems, with close to two decades of embedded vision experience, has worked closely with global clients on their telepresence or tele-existence robots. We have specialized experience in deploying retail automation systems that come with video conferencing and navigation capabilities – thanks to our customized camera solutions.
Cameras for video conferencing
Cameras for manual navigation
Depth cameras (for autonomous navigation)
We're also excited to tell you that e-con Systems is currently working on a Time-of-Flight camera scheduled for launch by the end of FY22. You can follow our blog, YouTube channel, and social media posts to get updates on this new and exciting camera.
If you need any help in picking and integrating the right cameras into your telepresence robots, please write to us at camerasolutions@e-consystems.com. You could also visit our Camera Selector to get a full view of our camera portfolio.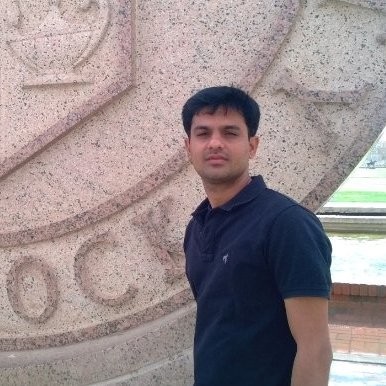 Ranjith is a camera solution architect with over 16 years of experience in embedded product development, electronics design, and product solutioning. In e-con Systems, he has been responsible for building 100+ vision solutions for customers spanning multiple areas within retail including self service kiosks, access control systems, smart checkouts and carts, retail monitoring systems, and much more.