Seeed Studio Cameras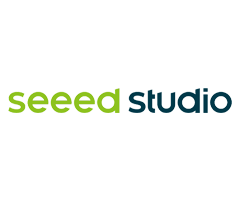 e-con Systems is an elite partner of NVIDIA and has been working with multiple NVIDIA solution providers to offer our customers complete vision solutions. In this pursuit, we have joined hands with Seeed Studio - an IoT hardware enabler that aims to be the most integrated platform for global creative technologists to turn ideas into products.
e-con offers its cutting-edge cameras readily integrated with Seeed's carrier boards including reComputer J101, J202, and Jetson A203 V2. This host of carrier boards from Seeed is built for NVIDIA Jetson Nano, Xavier NX, and TX2 NX.
Some of the key features of e-con's cameras that can be evaluated with Seeed's carrier boards include high resolution (up to 13MP), global shutter & rolling shutter, low noise, excellent low light performance, and superior NIR sensitivity. By using the combination of e-con cameras and Seeed's carrier boards, product developers can reduce prototyping time and time to market by up to 40%.