It's time for your Smart Checkouts
to see and think out of the box
The future automated checkout system is totally different from traditional cash counter checkout systems. Customers can walk into a store, pick what they want to buy and then walk out again - without any interaction with staff or a checkout - and be automatically charged for their purchases. Since customer identification, tracking and product recognition are major parts of the process, your choice of the camera is crucial.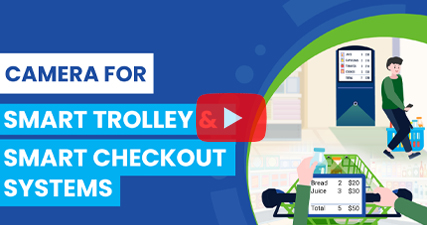 Good colour
reproduction

High dynamic
range

Sharp images for
better details

Field-of-view and
depth-of-field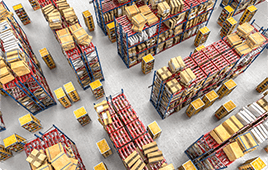 See how e-con Systems™ gave vision power to a retail store automation for a leading client.
What e-con Systems™ offers
e-con Systems™ offers ARM-based cameras that are compatible with the vision processor interface, with edge level processing for carts, Wi-Fi streaming, and more. Detect and recognize product details and get real-time customer information to not just automate the checkout experience, but also to accelerate the shopping journey for the customer.
Backed by readymade AU SDKs from VisAI Labs, the Computer Vision division of e-con Systems™
NVIDIA Support with Device Drivers and optimized software
Wide dynamic range
Explore our retail markets

Reinvent the retail experience with vision-based kiosk technology and offer advanced personalization like selling based on shopping habits and extending customer service.

Meet key imaging solution parameters in retail applications like vending machines, stock filling/delivery robots, and shelf inspection systems with cutting-edge camera solutions.