Improve patient care by using the right camera
for accurate and rapid point of care diagnosis
Point-of-care (POC) diagnostics plays a crucial role in today's medical and healthcare system by bringing medical testing & diagnosis to patients or to locations close to patients. Camera and AI advancements have enabled the diagnosis of a wide range of diseases using point of care devices, including various types of cancers and many endemics. To address this increasing need, e-con Systems has developed many compact and high-performance cameras to improve the effectiveness of point of care testing. e-con's cutting-edge embedded cameras can help you build portable, high-precision, and affordable point of care diagnostics devices.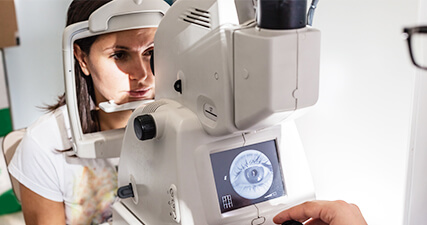 The camera requirements for different point-of-care (POC) devices are not the same. e-con's cameras ranging from high resolution to autofocus to low noise are a perfect fit for point of care applications such as ophthalmology (fundus imaging, retina scanners) to dermatology (skin analyzer, wound analyzer) and urology (urinalysis system) to dentistry (oral cancer detection).

Low power consumption

Small form factor

Accurate color reproduction
(ISP expertise)

Macro imaging

Camera driver availability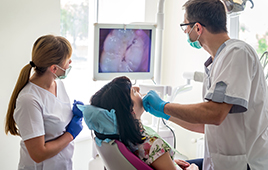 Learn how we helped a US client to build a high precision AI-driven point of care device for oral pre-cancer screening
What e-con Systems™ offers
From micro board-level MIPI cameras to high-performance 4K Ultra-HD USB cameras, e-con's product line has a camera for every set of specifications required for any kind of POC device. Apart from our off-the-shelf cameras, we also provide customized camera solutions to meet the particular needs of a POC device. Camera support is available for a variety of ARM-based embedded platforms, including the most popular processors for POC devices such as NXP i.MX6, i.MX8, and Raspberry Pi.
Our 4K Ultra HD camera that comes in both autofocus and fixed focus variants can be used to capture and identify even the minutest details required for diagnosis.
Also, to address the need for a low noise camera, we offer a 5MP camera with both color and monochrome variants.
Further to cater to the macro-imaging needs in POC screening applications like intra-oral cancer detection where the device will be taken closer to the target area, e-con Systems offers an autofocus camera with liquid lens.