Provide a true AI-led camera solution
for your laboratory equipment
Automated laboratory analysis is important to improve the speed and consistency of laboratory testing and diagnosis. When automating such laboratory tasks, it is imperative to validate a number of things before beginning the analysis process. Apart from the possibility of a wrong or failed analysis, there is a risk of losing test samples as well if they are not placed properly in a laboratory testing device. Cameras play a vital role here by enabling automated equipments like cell counters, liquid handling systems, microscopes, spectrophotometers, blood and urine analysers, flow cytometry systems, etc. to inspect sample placement, identify colour patterns, analyse cell parameters, and more.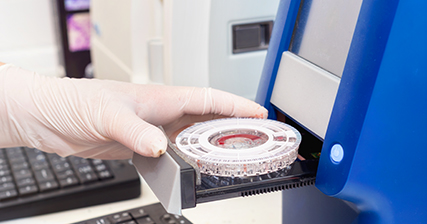 High sensitivity
and SNR

Small form
factor

Optimized
ISP solution

Higher
depth-of field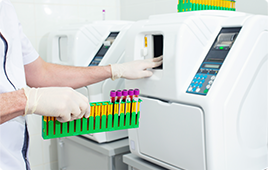 How e-con Systems™ helped a global leader add vision power in their next-gen automated analyzer.
How e-con Systems helped a top US based life sciences tech provider use a custom 5 MP camera to build spectrophotometer devices.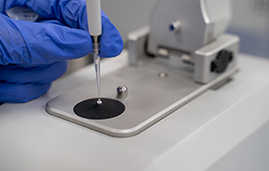 What e-con Systems™ offers
e-con Systems™ offers innovative cameras, with advanced and highly optimized ISP solutions that can that be directly integrated with NVIDIA platforms. We work with many optics vendors to provide different solutions including macro imaging with high depth-of-field. Our laboratory cameras can power devices like haematology analyzers, automated cell counters, chemistry analyzers, microscopes, etc. where vision is used for control and detection functions.
Want to talk to our experts
They will help you to find the suitable cameras for your requirement
Explore our medical and life sciences markets