Power assisted medical devices with
top-of-the-line vision solutions
Assistive devices are used to reduce or rehabilitate physical or cognitive impairments. It improves the quality of life of the users. Cameras play an important role in many such assistive devices as there is some level of assistive cognitive requirements of such devices or some kind of automation is required. Mostly the images acquired are processed and consumed by image processing algorithms on the device.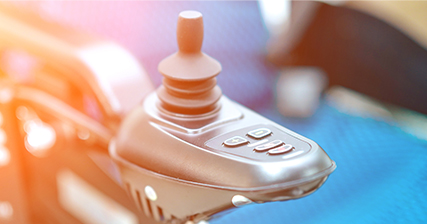 High resolution and
high frame rates

Low light sensitivity
with reduced noise

Camera control - contrast,
brightness, gain, etc.

Reduced power
consumption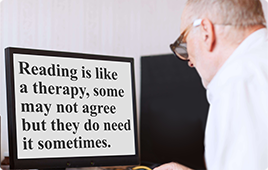 See how e-con Systems™ enhanced a low-vision aid device for a leading solution provider.
What e-con Systems™ offers
The assistive device market is rapidly progressing with advancement in technology enabling the creation of better innovative devices. With that innovation comes new designs and developments which require quick prototyping, proof of concepts, readily integrated hardware and software for vision processing, etc.
As an end-to-end imaging solution provider e-con Systems™ has camera sensor modules, dev kits for interfacing with industry leading processing platforms, device drivers and software that can be readily used for assistive device development. Also, many assistive devices require depth measurement, position measurement combined with imaging and e-con Systems™ has special stereo vision cameras and other depth solutions that can be combined with the camera hardware.
Want to talk to our experts
They will help you to find the suitable cameras for your requirement
Explore our medical and life sciences markets