Artificial Intelligence has had a transformative impact on the healthcare industry by reimagining how patients are diagnosed, treated, and monitored. But since 2020, this impact has been witnessed at a global level. AI-powered care systems have been crucial in helping COVID-19 patients deal with unforeseen remote situations. From bedside monitoring devices to ICU allocation systems, AI technologies have been used to triage and treat patients more than ever before.
Traditional patient care vs. AI-enabled patient care
In 2022, the traditional delivery of patient care is rapidly outdated, with many healthcare providers adopting AI-enabled models. From the point of view of hospitals and other providers, AI has completely optimized their back-end tasks – making operations agile and scalable. But let's take a look at how these modern systems fare along four different dimensions compared to traditional ones as far as the patients are concerned.
Remote – always: For starters, the recent pandemic was a cue to those who had been left behind to buckle up and seamlessly deliver contactless patient experiences. Using video conferencing and edge computing machines powered by AI/ML algorithms, they can get the care they need – anytime, anyplace. These systems typically use a high-resolution video conference camera to deliver superior image quality enabling smooth interactions.
Power of real-time data: Data is a huge differentiator, with clinicians and hospitals extracting predictive AI-based insights to ensure accurate diagnosis and create the best-suited treatment plans. There was room for human error in the traditional model, whereas in AI-enabled patient care, accuracy cannot be compromised. Datasets are also being used to track patient history and ensure unified care.
Speed and convenience: The healthcare industry is no different from others like retail or banking in wanting the service journeys to be faster and more convenient. AI-driven patient care systems bring a human-centric design to the healthcare lifecycle. They prioritize how effortlessly and quickly hospitals can interact and collaborate with clinicians, caregivers, or the patients themselves.
What are the primary application use cases of AI in patient care?
Remote Patient Monitoring (RPM)
AI enables the collection and interpretation of real-time data to ensure effective Remote Patient Monitoring. The RPM device records crucial patient data like blood pressure or oxygen level. And the AI/ML algorithms – integrated into the clinical workflows – help build intelligent (and personalized) predictions to understand what the patient may need in real-time. This could potentially resolve life-threatening situations that require prompt action. AI also plays a role in significantly improving self-management, with patients using smart devices to interpret their health data into insights.
Camera-enabled RPM devices enhance patient monitoring by doing continuous monitoring and automatically detecting critical incidents like patient falls. To learn more about how cameras make a difference to RPM, please have a look at the article How cutting-edge cameras elevate Remote Patient Monitoring (RPM) to new heights.
Telemedicine
While the advent of telemedicine preceded AI maturity in the healthcare world, it has certainly been augmented by recent advancements. As the patient care delivery system went remote at an unprecedented pace, AI has empowered providers to keep up by providing smarter patient experiences. From accurate diagnosis to remote care, ML-powered data analysis has opened new doors for better patient-provider collaboration – decreasing wait times and improving treatment decisions. AI also aids in reducing staff burnout while increasing care availability – making it a win-win for doctors and patients alike.
The terms Telemedicine and Telehealth are often confused with each other. To get a better understanding of what they mean and the role of cameras in such systems, read the article What is the difference between telehealth and telemedicine? How are cameras playing a part in these?
Rehabilitation
AI has been a catalyst for improving the physical rehabilitation value chain, with data analytics taking more control of decision-making. For instance, it helps formulate the most optimal therapy structure based on the patient's age, gender, type of problem, etc. In addition, AI systems can also monitor the progress of a patient's cognitive or motor functions and provide proactive insights on the steps to be taken. Hence, therapists and other rehabilitation providers can improve patient outcomes at a higher success probability.
Four AI models commonly used in patient care
So far we have looked at how AI is applied in various use cases of patient care. In this section, let us learn more about four of the most popular AI models that enable patient care systems to operate seamlessly.
Gesture recognition models
They detect a set of human gestures (a hand wave, an okay sing, a thumbs-up, or a stop action, etc.). Interpreting real-time data, these models can help keep a close watch over predefined patient gestures and offer immediate attention, as necessary. These systems typically use a high frame rate camera or a global shutter camera to ensure accurate image capture.
Body pose estimation models
They identify the joints and facial positions in the body (eyes, ears, elbows, shoulders, wrists, hip sides, knees, ankles, nose, neck, etc.). These models enable remote assessment of a patient's physiological condition.
Face mask detection models
These models help to monitor and analyze large crowds or small groups of people to detect how many are wearing masks and send alerts if need be. These models have proven to be tremendously useful in making sure health protocols are followed during the pandemic.
Heart rate estimation models
They extract real-time data on the patient's heart rate and alert the system in case of anomalies. These models operate simply by assessing the data captured in the video stream.
How cameras play a key role in helping AI algorithms achieve high accuracy in patient care?
We have briefly covered where cameras are used in patient care in the previous sections. Here, let us dive a bit more into the details.
First and foremost, the right camera solution allows remote patient monitoring without being physically present in the same room. A remote patient monitoring camera captures real-time videos of patients in the OR, the ICU, or at home. Such cutting-edge cameras are gaining prominence in the patient care journey – thanks to AI, they have become a more mature technology.
For example, cameras are also integral to the functioning of mobile and fixed systems that track patients' movements. They gather in-depth information on how a person's arms, legs, and other parts of their bodies move in relation to each other. Since AI/ML algorithms are built into the camera-based systems, they can instantly recognize any improper movement based on pre-defined data templates.
The camera placement is also a deciding factor in how effectively the AI-powered system can capture and process accurate real-time data. For instance, the camera may have to be placed in a fixed location, inside an ambulance, or on a patient bed. Other times, it may be carried as a hand-held or a maneuverable robot/cart.
Below are a couple of articles that will throw more light into the role of cameras and embedded vision in enhancing AI-enabled patient care.
Key imaging requirements of patient care systems
As clearly indicated, modern camera solutions must make smart AI processing feasible and quick. So, they should be compatible with edge-based platforms like the NXP i.MX series. But what are some of the other imaging requirements of patient care systems? Let's take a look.
High resolution
The lack of high resolution is a deal-breaker for remote patient care devices since accuracy is a topmost priority. Unless a clear view of the patient is available, it would be impossible to guarantee accurate medical diagnosis. Moreover, when a patient falls or makes a gesture to indicate the need for intervention, the camera may not be able to detect it. With a high-resolution camera, the captured image or the streaming video is of superior quality – even if it needs to be zoomed in.
Low-light and IR performance
The critical part is the camera's ability to record patient information in low light and night conditions. Even in a highly controlled environment like a hospital, the lighting condition tends to change regularly. It's why cameras should consistently provide reliable imaging in low-light environments – whether day or night. Though an NIR camera module might not be required in all patient care systems, if the device has to operate in a low-light environment or at night as mentioned above, it is recommended to go with such a camera system.
High Dynamic Range (HDR)
The camera must also come equipped with a High Dynamic Range to adapt to changing lighting conditions. An HDR camera can make sure that the patient care device reliably captures the same scene's brightest and darkest areas. If the use case requires high resolution outputs, you could go with a 4K HDR camera.
Optical zoom or digital zoom
For a patient to be fully monitored, the camera must have a high-quality zoom feature to carefully observe a patient's vitals on a particular area of interest. It can be optical or digital, but the high-resolution level can't be compromised. So, it is recommended to use a high resolution camera with digital zoom or optical zoom to get the best possible output.
Pan and tilt
In some cases, the camera used in telehealth or any other patient care device requires swiveling it from left to right and tilting it up and down. This ensures that a complete view of the patient or the surroundings is obtained for proper diagnosis or analysis. For instance, e-CAM180_CUMI1820_MOD – 18MP MIPI camera module from e-con Systems – comes with the pan and tilt feature.
Types of patient care cameras offered by e-con Systems
e-con Systems has designed and deployed multiple off-the-shelf patient care camera solutions – including micro board-level MIPI cameras and high-performance 4K Ultra-HD USB cameras. We also offer customized camera solutions – with support for a variety of ARM-based embedded platforms and popular processors like NXP i.MX6, i.MX8, and Raspberry Pi.
Following is the list of e-con Systems' camera solutions for patient care devices.
If you are looking for help in integrating cameras into your patient care or medical devices, please write to us at camerasolutions@e-consystems.com. You could also visit the camera for medical devices page to have a complete look at the medical markets we serve and the cameras designed for those markets. To learn more about our products by features and applications, we recommend you visit the Camera Selector where you can have a comprehensive look at e-con Systems' camera portfolio.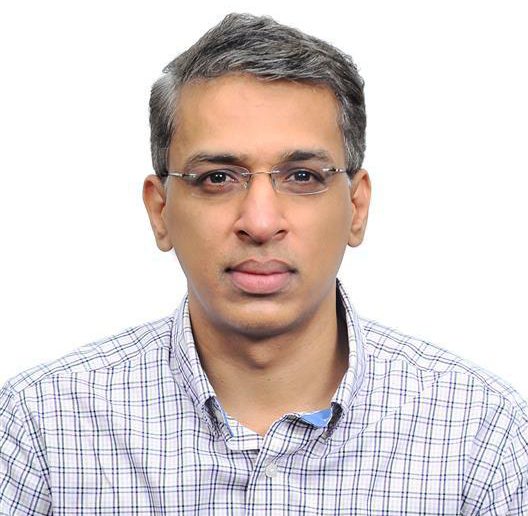 Balaji is a camera expert with 18+ years of experience in embedded product design, camera solutions, and product development. In e-con Systems, he has built numerous camera solutions in the field of ophthalmology, laboratory equipment, dentistry, assistive technology, dermatology, and more. He has played an integral part in helping many customers build their products by integrating the right vision technology into them.