The healthcare industry encompasses companies providing medical services, medical equipment manufacturers, pharma companies, health insurers, and all facilitators that provide care for patients. Essentially, healthcare systems operate on four levels – patients, caregivers, organizations such as hospitals and clinics, and the economy, including regulatory bodies, pharmacy benefit managers, etc. Today, the entire industry rests on the patient's needs and how individual care can be best provided with the right infrastructure and medical professionals. Especially in these pandemic-influenced times, ensuring post-operative and at-home care has emerged as a major demand for patients across the world.
The conventional mode of patient care was focused on diagnosis and treatment using standardized assessments. In a patient-centric model, post-operative care includes hospitalization and outpatient period. Wearable health devices using sensors that monitor ECG, blood pressure, blood oxygen saturation, blood glucose, body temperature, cardiac implantable devices and others are increasingly helping people to monitor their health, providing more data with potential for early diagnosis and treatment. These instruments require direct physical contact with the human body which may result in infection or may not be for long-time use due to discomfort or irritation.
There is an increasing need for an alternative method where vital signs can be measured without physical contact. Embedded vision has made a breakthrough in this front by using cameras to assess a patient's condition without having him or her to travel to a hospital or a clinician. There are many innovating use cases emerging where embedded vision empowers patients with the ability to communicate with caregivers seamlessly to provide an enhanced in-patient as well as at home experience.
In this article, we will look at some of those use cases where cameras are used to make life easier for patients (and caregivers). We will also look at how cameras are used in such devices, and also the most critical camera features required for such systems.
Key embedded vision applications for enhanced post operative and at home care
Embedded vision in medical involves using a camera inside a device for the purposes of diagnosis, treatment, and communication. However, for the purpose of this article, we will be considering applications which patients use medical devices during post operative or at home care. This would mean that we will not be looking at research and laboratory equipments such as automated liquid handling systems, blood analysers, digital microscopes, etc. Other diagnostic equipments such as skin scanners, intraoral cameras, retina scanners, fundus cameras, etc are also beyond the scope of this article. All these applications will be covered in the upcoming articles as a part of the Markets Monday series.
That said, following are some of the most common and emerging use cases of embedded vision in post operative and at home care
Telehealth or telemedicine
Remote patient monitoring (RPM)
Rehabilitation
Let us now look at each of them in detail.  
Telehealth device
A telehealth device is used for examining a patient from a remote location. Remote communication helps to analyse a patient's vitals without the medical practitioner and the patient having to be in the same location. This could be either when the patient is hospitalized with the practitioner not available on premise, or the practitioner offering a consultation to a patient at home. A high-resolution camera with the ability to offer a clear and complete view of the patient helps the practitioner to assess the patient's condition quickly even in a crowded location like NICU. We will talk more about the camera requirements for these devices in the key features section.
Often the terms Telehealth and Telemedicine are confused with each other. While they are used interchangeably by many, there are some key differences between the two. To learn more about these differences and how cameras play a role in these, please visit the article What is the difference between telehealth and telemedicine? How are cameras playing a role in these?
A telehealth device not only helps a medical practitioner to examine a patient, but also acts as a medium for in-hospital communication between the patient and his or her bystanders or close ones. Especially in the post pandemic world where treatments to covid affected patients is given in isolation, this becomes a very handy tool to make the patient feel comfortable and stress free.
Remote Patient Monitoring (RPM)
People over 60 years of age seek medical help frequently because of a fall. While not all falls are fatal, most of them require medical assistance for minor head injuries or broken bones. Age is a risk factor, although people in the lower age group too can succumb to a loss of balance causing a fall. Unfortunately, not everyone in the older age group will admit to a fall with their care providers; and if they live alone, their falls may remain unnoticed for too long.
Camera imaging enables contactless and continuous monitoring of the patient and timely detection of falls. A camera enabled patient monitoring system offers higher level of analysis by leveraging computer vision as cameras help in context monitoring of facial expressions, body movement, and activity recognition. With the help of AI, embedded vision technology has greatly improved post-operative and at home patient care with remote automated monitoring (RAM) and a wide range of audio, video, digital, and processing and analysis capabilities.
To learn more about how cutting-edge cameras can improve the performance and effectiveness of Remote Patient Monitoring systems, please visit the article "How cutting-edge camera features elevate Remote Patient Monitoring (RPM) to new heights"
Rehabilitation
Anyone who has had surgery and who is experiencing pain, stiffness, reduced balance and coordination, muscle weakness, reduced mobility, low exercise tolerance and reduced independence will benefit from a rehabilitation programme when they have been discharged from hospital. Post-surgical rehabilitation is used to monitor human movements to assess progress over the course of the rehabilitation period.
In rehabilitation, camera enabled systems are used for motion tracking. This technique is otherwise called kinematic measurement. This system requires a camera to accurately capture the movement of patient's arms, legs, or any other body parts depending on the area under examination. The image data captured is fed into a software system to derive parameters indicating the patient's condition.
Key camera features of a camera based patient care system
While different patient care devices need different sets of camera features, and they vary depending on the patient environment, most of the features discussed in this section will be applicable to more or less all telehealth, patient monitoring, or rehabilitation systems. If a particular feature is unique to any application or situation, that will be highlighted.
So, here is the list of key camera requirements of a patient care system:
High resolution
HDR (High Dynamic Range)
Optical or digital zoom
Pan and tilt
Low light performance
NIR (Near Infra-Red) performance
Long cable support
Smartness with edge AI processing
Easy configuration and maintenance
Let us now look at each of them in detail
High resolution
Many patient care devices require high resolution to have a clear view of the patient for the system or medical practitioner to carry out accurate diagnosis, detect falls, track motion, etc. High resolution also makes sure the image or video is clear when the camera is zoomed in on a particular area of interest. e-con Systems offers a wide range of high resolution cameras with a resolution of up to 18MP.
High dynamic range
Many a times, a patient care system is placed in an area of varying lighting conditions. Sometimes the area might be well lit, but not with enough lighting during certain other times of the day (say in the night). This requires a camera to have a good dynamic range to be able to adjust to this changing lighting conditions. HDR feature also makes sure that the camera reliably captures both the brightest as well as darkest areas of the same scene.
Optical zoom or digital zoom
To observe a patient's vitals, a doctor might have to zoom in on a particular area of interest, say eyes or skin. This requires the camera to have the zoom feature (either optical or digital). In the case of a digital zoom, a camera with high resolution is recommended to provide the best output.
Pan and tilt
The camera used in a telehealth or any other patient care device discussed in this article requires the ability to swivel it from left to right, and tilt it up and down. This ensures that a complete view of the patient or the surroundings is obtained for proper diagnosis or analysis.
Low light performance
For reliable imaging in limited lighting, a low light performance camera is typically recommended. For instance, e-con System offers low light cameras that comes with sensors from the Sony STARVIS series. They include cameras based on sensors such as IMX290, IMX327, IMX415, IMX462, etc. These cameras ensure proper imaging at a light intensity of 0.1 lux or even lower.
NIR (Near Infra-Red) performance
If the device is using infra-red lighting for night vision, a camera with sensitivity in the near infra-red spectrum is required. The camera has to have high quantum efficiency in the spectrum to produce high quality images.
Long cable support
This is typically required if the distance from the device to the server is more than 3 meters. An interface like ethernet, GMSL, or FPD link is recommended in such a scenario to enable long distance transmission of image or video data.
Smartness with edge AI processing
AI based patient care analyses such as fall detection, vitals measurement, people counting in a medical room, etc require the camera to be smart and compatible with new age platforms for edge based processing. NXP i.MX series is an example of processors commonly used in medical devices that come with edge processing capability. The camera has to provide images to these processors which are ready to be processed for all sorts of AI based medical analyses.
Easy configuration of settings, and maintenance
This is more from a device manufacturer point of view. The camera has to be easily configurable with options to adjust various imaging parameters such as sharpness, contrast, brightness, saturation etc. Also, maintenance should be hassle free to ensure better usability and staff experience.
The future of embedded vision in post operative and at home care
Artificial Intelligence with algorithms that can automatically diagnose certain conditions to an extent is a giant leap towards better post-operative and at-home patient care. Embedded vision cameras with their ability to integrate with AI based software applications have made it easy for patients to seek healthcare that was usually considered beyond their reach. Given that remote health monitoring has become the new normal in 2021, more providers are actively looking to provide innovative vision-powered solutions to make patients feel safer within the confines of their homes.
However, if you are developing such a camera based medical device for patient care, the real challenge is that feasibility studies can cause major road bumps. Selecting the right camera technology and evaluating imaging performance is technology-intensive and time-consuming. So, it is recommended to partner with an imaging expert who has done it before for medical device companies and has travelled the path. This helps you to stay away from any pitfalls and ensure you don't come across any surprises in your product development journey.
Need any help in evaluating and integrating cameras into your medical devices? e-con Systems can help. Please write to us at camerasolutions@e-consystems.com.
Related Cameras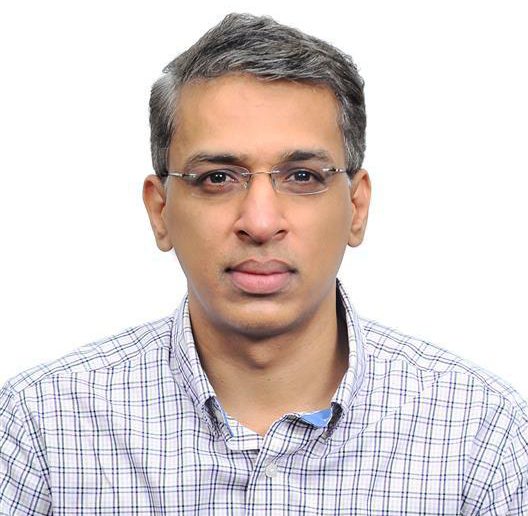 Balaji is a camera expert with 18+ years of experience in embedded product design, camera solutions, and product development. In e-con Systems, he has built numerous camera solutions in the field of ophthalmology, laboratory equipment, dentistry, assistive technology, dermatology, and more. He has played an integral part in helping many customers build their products by integrating the right vision technology into them.