Technology continues to be the driving force of the medical industry. Ever since the invention of the stethoscope, several advanced devices have emerged to revolutionize the industry. In response to the COVID impact, diagnostic device manufacturers recently developed portable and compact devices for rapid detection of SARS-CoV-2. It turned out to be instrumental in mapping the number of COVID-affected people.
Point-of-Care Testing (POCT), also known as near-patient testing, is the process of medically examining a patient during a consultation with portable devices. Such Point-of-Care (POC) devices fetch instant results and help healthcare professionals provide timely patient care. Gone are the days when doctors and patients had to wait for lab results to diagnose. Today, medical POC devices in clinics and hospitals provide swift and accurate results and allow healthcare professionals to focus more on patient care and treatment
Summary of benefits:
Achieving lab-quality results within minutes
Near-patient diagnosis
Reducing clinical visits
More focus on treatment
The role of vision in POC devices
The most common Point-of-Care devices are pregnancy test kits, blood glucose analyzers, fecal immunochemical tests, hemoglobin tests, etc. Though most POC devices still rely on chemiluminescence and boronate affinity fluorescence quenching, integrating cameras into POCs is a fast-emerging medical technology trend.
Compact and user-friendly POC devices with robust vision systems can empower clinicians to perform tests anywhere outside the laboratory. The camera in the POC device analyzes the contents of the samples and provides image data, which is processed and analyzed on the edge to derive actionable insights – thereby facilitating early diagnosis of fatal diseases.
Different types of vision-enabled POC devices
Urology imaging
Urinalysis is a valuable tool for diagnosing and monitoring kidney and urinary tract diseases. In traditional urinalysis systems, the sample is analyzed on a slide under a microscope. However, this manual microscopic examination requires well-trained medical lab technicians and consumes a considerable amount of time.
When powered by digital imaging, automated urinalysis systems can detect kidney and urinary tract diseases – with more ease and increased sensitivity. The automated urinalysis system produces a monolayer of urine sediment analyzed by a bright field microscope and a digital camera. The digital images are captured to classify urine samples based on size and shape. Through image-based analysis systems, the formed elements of the urine sample are automatically scanned and displayed as images on the screen. The technician can conveniently zoom in to view these digital images without the need for manual microscopy.
Ophthalmology
Ophthalmolic devices like Portable fundus cameras have several uses, from outpatient examinations and triage to child and elderly care. They can be used for patients who cannot comfortably sit in front of a slit lamp or traditional fundus camera. These portable retinal cameras make it effortless to examine retinal imaging. Even though they are smaller than traditional fundus cameras, they provide a larger field of view for examining critical areas of the retinas.
They also come with features like autoexposure and autofocus, which significantly eliminates the dilation time of patients. An effective, lightweight, and portable fundus camera can equip ophthalmologists with the ability to perform non-mydriatic retinal examinations.
Dental point-of-care devices
Intraoral cameras help observe the hidden and inaccessible areas of the mouth and identify defects and decay in teeth. Using a portable, compact, and flexible device with a camera makes it easy to capture sharp and clear images from inside the patient's mouth. As most patients are unaware of the severity of the disease, it is difficult for the dentist to explain the treatment procedure. Hence, the real-time images and videos from intraoral cameras can be leveraged to educate patients and enable them to find a suitable treatment option.
Dentists also use intraoral devices equipped with cameras that cover a wide focus range to examine the wide area of the jawline. Thanks to autofocus technology, the lens quickly adjusts to the shutter speed and accurately and quickly captures the affected area.
Dermatology
Camera-based POC devices are critical in evaluating and monitoring skin cancer. Dermatologists rely on a series of images captured by these devices to accurately study the precise location of the lesions and monitor the progress after treatment. A high-quality dermatology camera can produce enhanced images that help detect the changes in shape, color and size of the lesion meticulously.
Portable and handheld dermatology devices with cameras are inexpensive and facilitate self-examination. For instance, a technique like dermoscopy can magnify the lesion 10x – allowing the user to examine and diagnose a series of skin diseases. Capturing vivid images also aids in differentiating the stages of skin pigmentation, which assists in detecting the early stages of melanoma.
Heralding the future of point of care devices
The future of Point of Care devices is certainly bright since they make it possible to detect major health problems like cancer or cardiovascular diseases before they become serious issues. Backed by the recent progress in epidermal electronics and portable diagnostic devices, PoC technology has truly revolutionized the medical industry. As time progresses, more futuristic technologies like miniature wearables will allow continuous and real-time transmission of data for processing and clinical knowledge.
In recent times, AI-based POC devices have been breaking new ground in the medical industry. When powered by the right camera and cutting-edge AI capabilities, POC devices can transmit biological data from anywhere and improve doctor-patient communication. They can also detect patients who need immediate medical attention based on the diagnosis.
As more retail clinics are emerging, with smaller spaces, to offer care for minor illnesses, the need for portable devices is on the rise. They are already switching over to POC devices due to the guarantees of higher sensitivity and accurate, instant results.
Would you like to learn more about how vision and AI might assist increase the effectiveness of point-of-care diagnostics and patient care? Here are a number more fascinating reads to get you started:
To learn more about e-con Systems' cameras for point of care devices, please visit our markets page.
If you are interested in developing vision-based Point-of-Care devices and would like to utilize our expertise, please contact camerasolutions@e-consystems.com. Our experts would gladly assist you.
Related cameras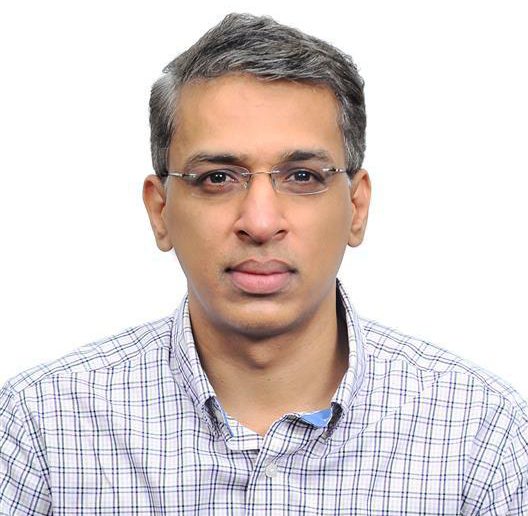 Balaji is a camera expert with 18+ years of experience in embedded product design, camera solutions, and product development. In e-con Systems, he has built numerous camera solutions in the field of ophthalmology, laboratory equipment, dentistry, assistive technology, dermatology, and more. He has played an integral part in helping many customers build their products by integrating the right vision technology into them.