We all know that the usage of cameras is rapidly increasing in the field of medical and life science applications. They are used to capture critical imaging information that requires key features like color reproduction and image sharpness. However, today's medical applications are on the lookout for high-quality cameras that can take medical imaging to the next level.
For instance, in many devices, the medical camera has to capture both IR and RGB images simultaneously. Traditionally, this strongly insinuated that you need two different cameras – an RGB camera and an IR camera – to capture the required images at the same time. Obviously, it resulted in higher costs, more power consumption, and a large/non-user-friendly design.
What is an RGB-IR camera?
In a normal embedded camera system, the RGB channel's sensitivity can capture both the visible and IR wavelength – but the caveat is that image output quality is very likely to be reduced due to color corruption. Hence, the camera would be unable to assess the image's IR light intensity accurately. In the past, an IR cut filter would be used during daytime conditions since it stopped IR light from falling on the sensor. This filter would be removed using a mechanical switch during night-time conditions to reverse this and enable low-light imaging. As you can imagine, this would prove to be inefficient as it caused mechanical wear-and-tear in the camera system,
Thanks to RGB-IR cameras, these challenges have become a thing of the past. In this article, let's look at how an RGB-IR camera works, its primary benefits, and some of the key medical applications where it is recommended over normal cameras.
To know more about an RGB-IR camera's working principle, please visit: What is an RGB-IR camera? How does an RGB-IR camera work?
Growing prominence of RGB-IR cameras in medical applications
These days, several color cameras have an inbuilt CFA (Color Filter Array) with the Bayer BGGR pattern. But RGB-IR cameras leverage a new era of CFAs that come equipped with pixels dedicated for visible and IR light. Basically, such cameras have an extra set of pixels to allow only light in the IR spectrum to pass through them, which makes multi-band imaging a reality. So, the images in both these spectrums can be easily extracted without having to endure color corruption or requiring a mechanical switch. In medical applications used in fields like ophthalmology, surgery, or remote patient monitoring, this can be extremely valuable – leading to benefits like.
High imaging performance in day and night conditions for seamless 24X7 image and video capture
Increased medical application lifetime with non-mechanical switching between visible and IR imaging
Dedicated IR channel that helps measure the amount of IR light in the RGB component for intelligent color correction
Major medical use cases of RGB-IR cameras
Let's look at three major medical fields that rely on RGB-IR cameras:
Ophthalmology
Ophthalmic devices depend on imaging accuracy in visible and IR light conditions to diagnose and treat ocular disorders. IR imaging, in particular, is crucial for mapping any changes and zeroing in on alterations in retinal pigments. Now, near-infrared light is important to observe sub-retinal characteristics, given that the deposits would appear to be bright and thickened in comparison to the optic nerve heads, retinal vessels, and choroidal vessels that are present in darker regions. The camera's imaging performance in IR light enables devices like retinal scanners and fundus cameras to focus on the eye in such conditions, and its visible light performance determines how effectively it can capture the images without losing any valuable details.
A dual RGB-IR camera plays a significant role in making this process a whole lot quicker and more efficient. Its dual capability eliminates the need for integrating two independent imager sensors into the ophthalmic device – thereby, smoothly providing a timely diagnosis of eye-related diseases and disorders.
However, this doesn't mean that all ophthalmology devices require an RGB-IR camera. It pretty much depends on the use case. For instance, many retinal imaging equipment need a camera with superior NIR (Near Infra-Red) performance, in which case you might have to go for a camera specially designed for high NIR sensitivity. See3CAM_CU27 from e-Con Systems is an example for such a camera system.
To learn how See3CAM_CU27 – Sony STARVIS IMX462 based low light USB camera – is the right choice for retinal imaging, please visit: Camera solution with superior NIR performance for retinal imaging.
Surgery
As we had earlier indicated, traditional two-camera systems are costly and difficult to use. Especially in surgical procedures, this can be an exhaustive process. Integrating two independent imaging sensors can be complicated and difficult to pull off. It's why RGB-IR cameras are an ideal choice as both sets of images can be extracted at the same time. So, surgeons can move from analyzing RGB images to checking IR images in real-time – with the option to view both images simultaneously.
Let's take cancer detection for instance, that leverages multicolor fluorescence imaging. While a CMOS sensor with a four-channel Bayer pattern can be used for this purpose, it leads to low spectral resolution. But with an RGB-IR camera, the cancer detection procedure can be performed in IR light conditions. The imaging performance in the RGB light can help confirm any abnormalities detected using infrared.
Remote Patient Monitoring (RPM)
Today's Remote Patient Monitoring (RPM) devices need high-resolution cameras that allow thorough round-the-clock examination of patients without a medical professional being physically present in the room. One of the reasons why RGB-IR cameras are a best-fit solution for RPM devices is they enable superior day/night performance. As both RGB and IR images can be captured in one device – assuring day and night vision capabilities, high-quality videos of high-risk patients can be captured and assessed on a 24X7 basis using a remote patient monitoring camera with RGB-IR capability. Furthermore, these dual cameras avoid the need to integrate two independent imager sensors or customize the IR filter for better performance in visible and IR light conditions.
e-con Systems and RGB-IR cameras: Latest update
e-con Systems is excited to be currently developing a camera module based on an RGB-IR sensor for applications that require simultaneous visible and IR imaging. With the perfect combo of sensor, optics, and ISP, we are confident about addressing several concerns that have been faced by our clients in the medical and life sciences industry.
Our proven track record in advanced customization will also ensure that you no longer have to go through long design lifecycles to design and deploy your high-end MedTech applications.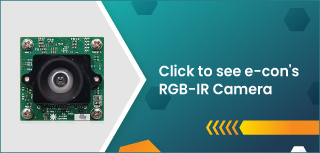 We hope this blog offered some insights for you to better understand the role of RGB-IR cameras in medical devices. Stay tuned to our social media handles for the latest news on our RGB-IR camera development initiatives.
If you need any help in picking and integrating the right cameras into your medical devices, please write to us at camerasolutions@e-consystems.com. To learn more about the medical applications we serve, please have a look at the medical markets page. You could also visit our Camera Selector to get a full view of our camera portfolio.
RGB-IR cameras from e-con Systems.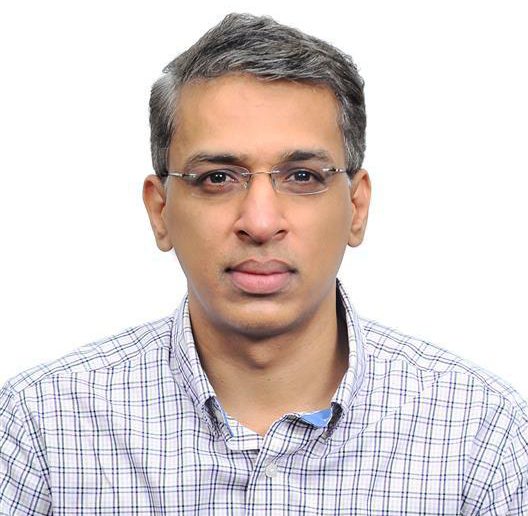 Balaji is a camera expert with 18+ years of experience in embedded product design, camera solutions, and product development. In e-con Systems, he has built numerous camera solutions in the field of ophthalmology, laboratory equipment, dentistry, assistive technology, dermatology, and more. He has played an integral part in helping many customers build their products by integrating the right vision technology into them.