Cameras for Slit Lamp Microscopy
A slit lamp is a high-intensity light source often used in Optometry and Ophthalmology practices. It is often used with a biomicroscope to do an examination of the eyes. These lamps allow light to penetrate the eye and give the clinician or doctor an illuminated view of the anterior and posterior segments of the eye.
A slit lamp consists of a microscope with a very bright light and a digital camera. This allows the ophthalmologist to take high-quality pictures as well as to look closer at the different structures of the eye inside and outside. Dilating drops may also be used to widen the pupil for a better look at the back of the eye.
A high-resolution camera with an option to zoom in, the ability to distinguish color shades, and image sharpness is a critical component of a slit microscope.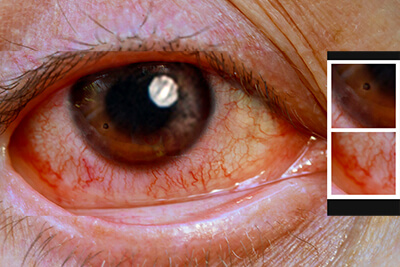 High resolution

Pan/tilt and digital zoom

High dynamic range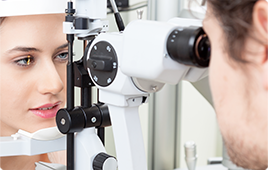 How e-con Systems™' camera perfectly met a client's ophthalmic
imaging requirements.
What e-con Systems™ offers
e-con Systems' wide range of high-resolution cameras with an option for digital zoom is a perfect choice for slit lamp microscopes.
With an inbuilt ISP, our high-resolution cameras have the capability to fine-tune images to distinguish the various shades of colors and produce clear and sharp output even in high light intensity environments.
In addition, cameras with an S-mount lens holder allow to interchange the lens according to the application requirements.
Want to talk to our experts
They will help you to find the suitable cameras for your requirement
Explore our medical and life sciences markets