Make the most out of your Sports
Broadcasting with AI vision
Sports broadcasting has been happening for decades, but recently the need to capture to automate and improve this broadcasting has risen. Right from positioning the camera to capture the live action to switching the footage based on the game to offering commentary imaging and AI can help automating broadcasting to a great level. Apart from helping with broadcasting, the footage captured can be used for game analytics that can in turn help with competitive contest decisions, build game statistics, and create training programs.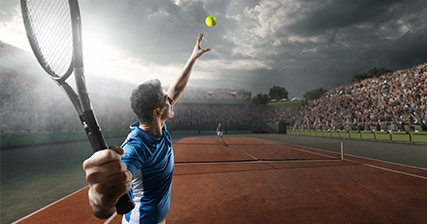 High
resolution

Multicamera
interfacing

Adapt to outdoor
lighting conditions

Edge
processing
What e-con Systems™ offers
e-con Systems™ offers the perfect combination of Image Sensor, Lens Assembly and Host Processor that are best suited for sports analytics and broadcasting applications. With the ready-to-develop kits that host NVIDIA Jetson processors, multiple cameras with adjustable lenses from e-con Systems™ online stores, you can start your algorithm development and evaluation, right away.
e-con Systems™ camera team has immense experience in outdoor environments, capturing of live movements and choosing the right field of view lenses that can help arrive at the right choice of camera for your application.
Multicamera interfacing for 180/360 view
Base board to interface with the NVIDIA® Jetson AGX Xavier™ Developer Kit
Auto white balance and auto Exposure control
Explore our education, sports and entertainment markets

Give schools the flexibility to create tailormade teaching and learning solutions with easy-to-use classroom video conferencing through our unique vision solutions.