The old-school way of broadcasting sports matches, be it soccer, baseball, basketball, etc., involves a high-end production crew with multiple camera operators to ensure that the action on the field/ground has been adequately captured. The visuals are then shared via a live feed to a studio that integrates commentary sound mixing, graphical insets, and special effects.
This approach has been around for decades and has been used for broadcasting professional sports games across the globe. Now, as you can imagine, this is a costly approach with a heavy-duty planning process – requiring a vast number of resources who need to perfectly coordinate with each other. The capital and operational expenditure for this are justified since the costs are covered by means of advertisements, sponsorships, and other fees.
So, is it any wonder that only the most lucrative and popular sporting events and big-league games get live coverage? Considering today's user-controlled and streaming-first experiential ecosystem, this limits the ability of broadcasting companies to increase the scope of sports viewing experiences. There is a large set of beneficiaries of amateur sports who are unable to view amateur games at the convenience of their home or personal device. These include amateur athletes and players, parents and friends, coaches, team managers, training academies etc.
But each decade has brought along technological advancements in embedded vision hardware and software, which has made automated sports broadcasting of such amateur sports matches possible. It has resulted in helping provide more immersive content for viewers, as well as to empower teams with more information to better evaluate their performances.
What is automated AI-driven sports broadcasting?
It involves state-of-the-art camera systems that automate the process of capturing live footage and sharing them to relevant feeds with inbuilt network connectivity. Hence, broadcasters can telecast sports events that occur anywhere in the world in real-time – not just the big league games!
Benefits of automated AI-driven sports broadcasting:
An easy-to-deploy and compatible solution that comes with a no-hassle installation process.
On-field network connectivity to enable real-time web-based broadcasting on any device – laptop, PC, smart TV, phone, tab, etc.
Remote production capabilities for multi-feed broadcast that requires very limited resources
Ability for coaches and team managers to evaluate players by analyzing video streams automatically leveraging AI based sports algorithms.
Showcase highlight reels, slow-motion replays, and other engaging fan-friendly content.
Opportunities to create awareness on lesser popular games/venues/teams and capitalize on untapped segments.
Establish new revenue models without hiring on-field resources or investing in extremely costly equipment.
How AI and analytics are revolutionizing amateur sports broadcasting
Thanks to the continued rise of AI and data analytics, embedded vision has helped unearth incredible opportunities for sports broadcasters. The end applications come integrated with a pre-built data analytics engine to capture accurate insights based on every camera angle – instantly offering deep-dive information about the game.
So, broadcasters can provide coaches and team managers with enhanced data-rich fan-friendly content. These insights also go a long way to empower coaches and team managers/owners to recommend and formulate customized training programs for players.
In addition to this, parents and other well-wishers get to watch their lived ones' games without having to be physically present in the match venue. Hence, automated AI-driven sports broadcasting gives improves viewing experience for parents, at the same time offers team selectors and game strategists an opportunity to do automated assessment of players' performance.
Role of a camera in an automated sports broadcasting system
Obviously, the camera is at the forefront of any automated sports broadcasting system. It predominantly serves two purposes:
Streaming matches for live broadcasting and viewing
Serving image data for processing and sports based analytics
Equipped with the right sensor, a camera captures live movements that can be shared and streamed as high-definition video feeds through an integrated platform.
Also, multiple cameras are needed to generate a panoramic view while showcasing as many angles as possible by tracking the movement of the players on the field in real-time.
How to choose a camera for automated sports broadcasting
It's not exactly breaking news that selecting an effective camera solution is a moment of truth for new-age sports broadcasters. Unfortunately, many fall short of fully understanding the exact features that a camera should have to maximize imaging and data power. Let's look at the key camera features required in an automated AI-driven sports broadcasting system.
Resolution (1080p or 4K streaming)
Modern viewers have a decreasing tolerance for anything other than superior-quality streaming. It's no surprise that selecting the perfect type of high-resolution camera is a big decision. These cameras should make sure that images or videos are clear even when the cameras need to capture a close-up shot of a particular player or section of the field. So, today the real question is, "Which is better – 4K or 1080p?"
There are many factors that can help weigh in on the decision. For starters, the depth of resolution is an all-important one. A 4K resolution has almost quadruple the number of pixels as 1080p – meaning that it provides much better details. Since sports analytics involves zooming in on the ball or players for tracking movements for various analyses, higher resolution is desirable. But, on the flip side, the sports camera system needs to have enough bandwidth to stream this high resolution image data. Automated 4K-enabled sports broadcasting also comes with capabilities to bring out dynamic colors with deeper shadows.
While it may seem 4K is a clear winner, the truth is that the broadcasting world is far from fully embracing 4K viewing experiences. That's why even a free video streaming platform like YouTube has a lot more 1080p content. Also, 1080p streaming supports most of the current use cases in AI based sports analytics. And for the average user today, 1080p streaming is still an advanced way of viewing content.
Another crucial element to consider is the cost. There's no denying that 4K cameras have become less pricey over the years. However, the need for using a high end processor and interface tends to make a 4K camera system more expensive than 1080p cameras.
High dynamic range
While HDR (High Dynamic Range) is not a must have feature in sports broadcasting, it is a 'good to have' since the action needs to be captured, analyzed, and streamed mostly outdoors. The lighting conditions not only vary but are also subject to unpredictable weather patterns. For instance, if the sky turns cloudy, does that mean viewers will be okay with poor content?
Solving this problem requires a camera with a good dynamic range so that it can instantly adapt and adjust to the changing lighting conditions. The HDR feature also helps capture the brightest and darkest areas of the same scene.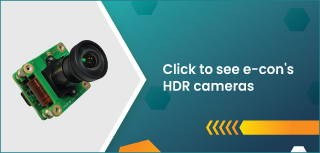 However, the HDR feature can be compromised by properly placing cameras in the stadium in a way that direct sunlight does not fall on them. So, the decision to choose a camera with HDR capability depends on camera placement in addition to the lighting conditions.
Multi-camera support
As earlier mentioned, multiple cameras are needed to broadcast any sporting event to capture all possible angles during live streaming. So, the camera solution should be capable of operating synchronously. The number of cameras to be used can vary from 2 to as many as 4-6 depending on the coverage required.
180-degree stitching
While the camera solution is equipped with effective panning and tilting features to record multiple angles, it must also have the ability to stitch together images from multiple cameras to get a 180-degree view. This also helps to reduce the number of camera units to be placed in a stadium for creating a complete view.
IP rated enclosure design
Again, as earlier discussed, sports broadcasting applications primarily are deployed in outdoor conditions. It's a no-brainer that the camera must be protected against dust, water, and solids. This makes IP-rated enclosures a highly sought-after feature during the product designing and development process.
As you may be aware, IP rating of a camera depends on the type of environment and the level of protection as per the use case. For those looking for end-to-end protection, a rating of IP66 or above is strongly recommended.
Compatibility with embedded platforms
An effective sports broadcasting solution must be compatible with popular AI based embedded platforms like NVIDIA Jetson processors. The platform has to be chosen predominantly based on the bandwidth requirements. While in some cases a processor such as NVIDIA Jetson Nano can do the job, for high resolution streaming, a high end processor like NVIDIA Jetson AGX Xavier might be required.
Why e-con Systems is your automated sports broadcasting camera partner of choice
e-con Systems offers high-performance embedded cameras with the ideal combo of image sensors, lens assemblies, interface, and host processors. Our cameras can power sports analytics and broadcasting applications with ready-to-develop kits that offer image data in a form that can be used for all types of sports analytics. e-con Systems' experience in building camera solution for a large Europe based automated sports broadcasting provider is a testament to its ability to weave together the perfect camera solution for sports analytics and broadcasting. e-con's vast camera portfolio comes with features like HDR, 4K/1080P resolution, multi-camera synchronization, 180-degree stitching, IP rated enclosures, and more.
Get to know how e-con Systems helped a global amateur sports broadcaster automate soccer broadcasting and improve the viewing experience.
Other features of e-con's camera for automated sports broadcasting
In addition to the features mentioned before, e-con's camera solutions for sports broadcasting also come with the following advantages:
Lightweight, custom-fit cameras
Base board to interface with the ARM platform
High resolution imaging via LTE
e-con cameras suitable for automated sports broadcasting
Following is a list of e-con cameras suitable for automated sports broadcasting:
e-con Systems also offers extensive customization services to ensure its cameras meet the specific automated sports broadcasting requirements. We can be your single vendor for design, development, integration, and volume production. We have worked with top path-breaking sports broadcasters to smoothly integrate our AI-powered cameras into their end applications.
See how e-con Systems enabled a European client to offer advanced soccer broadcasting solutions
Looking for help in choosing the right camera for your automated sports broadcasting system? Please write to camerasolutions@e-consystems.com.
Our camera experts will be happy to help you!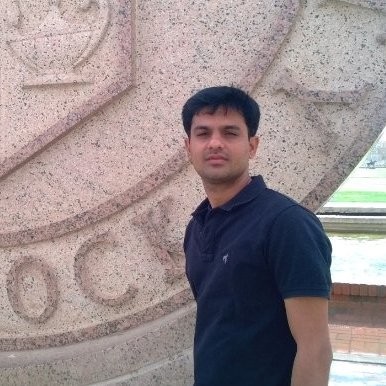 Ranjith is a camera solution architect with over 16 years of experience in embedded product development, electronics design, and product solutioning. In e-con Systems, he has been responsible for building 100+ vision solutions for customers spanning multiple areas within retail including self service kiosks, access control systems, smart checkouts and carts, retail monitoring systems, and much more.