How we vision-powered our client's


automated laboratory analyzer
The first automatic approach to colorimetric analysis was followed in 1957. Since then, many technological advances have given rise to a variety of automated laboratory analyzers. Today, this type of automation minimizes manual intervention and the time taken for the full process. For this to happen, camera-based vision systems must come with accelerated high performance, as well as easy integration into the laboratory solutions. This case study is about such a vision system in a laboratory analyzer.
Challenges of accelerating
customer expectations
The customer, a leading medical diagnostics and life sciences company in the US wanted to integrate a vision system into their next generation automated laboratory equipment. The main requirements were
Capturing and identifying based on colour of disposable
Capture Bar code
Higher sensitivity and lower noise
The main challenge posed was the positioning, size and lighting conditions in a fully enclosed equipment.

Color Sensor with ~3MP
resolution

Superior color reproduction
with high SNR

Easy to mount and replace -
fixed-focus lens

System MTF
~ 135 cyc/mm
Selection of the camera module
Camera module has to be low light capable, small form factor, and a custom lens module. Apart from these characteristics, customization was required based on the lighting and positioning.
e-con Systems™ proposed the e-CAM30_CUMI0330_MOD camera module which has a superior performance and good low light capabilities.

2.2micron Pixel with
high SNR

Xilinx
firmware

IR-cut filter to allow
only visible spectrum

High -quality M12-Lens bonded with
moisture resistant adhesive
How e-con Systems™ delivered a
hassle-free solution
e-con Systems™ had the e-CAM30_CUMI0330_MOD module already working with Xilinx, the processor platform of choice for the customer. So e-con Systems™ was able to provide a working development kit for the engineering team at the customer side to start their work. Meanwhile, e-con Systems™ camera team customized the camera parameters as per the requirement and also provided all integration support needed.
The single biggest challenge or need in this product development was the quality of manufacturing these camera modules in volume, follow all quality standards required stringently and deliver the cameras. All this was expected to be done at a very fast pace as the time to market was less.
e-con Systems™ prides itself on its quality management system and adherence to industry standards for manufacturing. Our accurate diagnostic tools and software are essential to meet the high demands of product quality and to minimize production time.
Custom manufacturing test fixture, using special cavities to place the two cameras at different focus distances, with minimum tolerance for repeatable test data.
Specialized SFRplus chart and an X-rite color chart for accurate focusing, with the latest software suite to check sharpness and color reproduction.
All the focusing, gluing & testing carried out in a cleanroom facility for dust-free optics with the mandatory ISO13485 certified quality management standards.
e-con Systems™ helped reduce time-to-market, as the customer was able to quickly validate the design and move immediately to mass-volume production.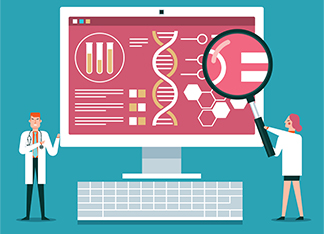 Cameras for the Lab Analyzers and equipment do not have too many demands on the image quality or sensor parameters. But it has its demand for customization and optimizing based on individual use cases. Most requirements have a Bar Code reading or image processing requirements and the position of the camera, lighting conditions, mounting space, distance from target, etc. poses unique challenges that need to be resolved when providing a solution.