How we gave a client's Industrial Tablet


the power of vision
Industrial tablets are the quintessential data collection devices in a factory / industry floor and a number of different types of handhelds, tablets are designed and manufactured today.
Selecting and integrating a camera module into an industrial handheld is a bit more complex than other peripheral mainly due to the different applications it has to support, qualitative nature of the imaging requirements, etc. This case study covers how we helped a client integrate our camera module into his rugged industrial tablet.
Challenges of accelerating
customer expectations
The customer, a leading industrial tablet manufacturer approached us to help with adding a camera module to their tablet. The main applications were Barcode scanning, OCR, and Image capture for documentation purposes. This was a classic case where a camera is used for visual image capture and image processing. Having chosen an ARM processor, the requirement was to have a MIPI CSI-2 camera module with proper Linux and Android support.

13MP still image
capture

Color
Reproduction

Auto exposure for harsh
lighting conditions

Support for i.MX6
processor
Selection of the camera module
e-con Systems™ provided an off-the-shelf camera e-CAM130_MI1335_MOD - a 13MP Autofocus MIPI camera module. The module choice was based on the image resolution, quality and also its form factor.

1.1µm pixel BSI
technology

Custom Driver support
for i.MX6 processor

High quality images
for post-processing

Barcode scanning at
various distance
How e-con Systems™ delivered a
hassle-free solution
The camera module houses a compatible lens with VCM controlled autofocus. It can be used with any application processors, with a MIPI interface. e-con Systems™ interfaced this module with the targeted iMX6 processor. There was a need to customize drivers to suit the Android version and some performance requirements. e-con Systems™ customized the driver and the HAL to support these requirements. We also provided the ISP in a castellated PCB, as the mechanical fitment and form factor were big challenges for the customer.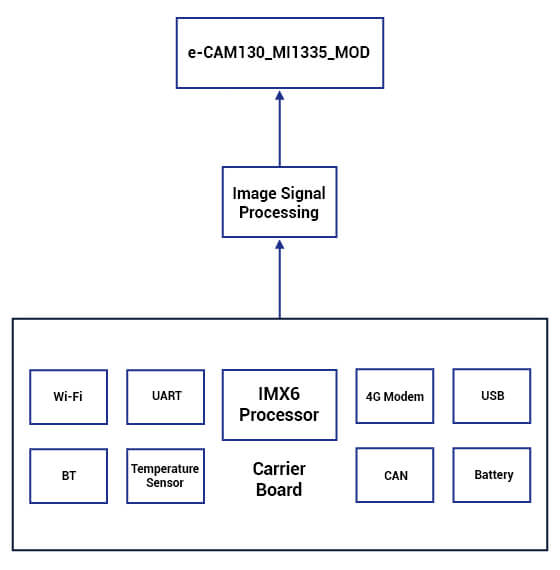 The product was designed successfully and deployed in the market. e-con Systems™ supports several off-the-shelf camera modules that are the perfect fit for any such use cases.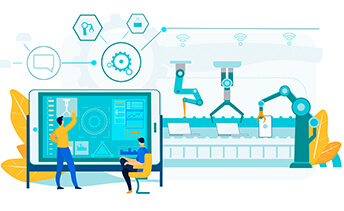 Any mobile phone camera module will do the job will be the first impression when you try to integrate a camera module for an Industrial Tablet. But the requirements in the ISP are tuning for true color reproduction, power management, speed of image capture, bar code scanning, AF hunting, etc. calls for some experience and expertise. My team at e-con Systems™ has been doing this for more than 10 years now.