Make Your Industrial Rugged Handhelds Tablets Smarter
Industrial tablets / Rugged Handhelds are required for data collection, processing and communication in an industrial environment. With the advancement in mobile technology and sensors, Industrial Handhelds are also evolving rapidly. Integration of camera sensors in these handheld devices serves multiple purposes like Bar Code Scanning, OCR and Image capture for documentation purposes.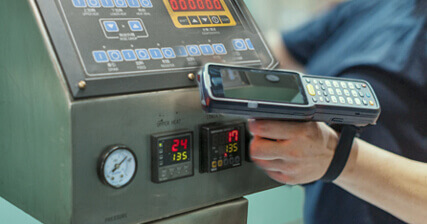 High
resolution

Perfect colour
reproduction

All lighting
conditions

Sharp images at
different distances

Auto
focus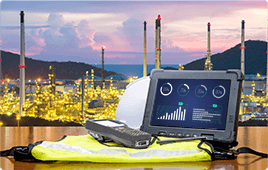 How e-con Systems™ transformed a client's existing line of industrial tablets with analytics-led vision power
What e-con Systems™ offers
e-con Systems™ offers high performance MIPI CSI-2 cameras with an autofocus lens assembly for your industrial tablet. These smartphone type camera modules also come with an external ISP which has optimized settings for a typical use cases. With Autofocus, Auto Exposure and Auto White Balance feature these modules are a perfect fit for rugged handheld and tablets.
The key features of e-con Systems™' offerings are
Small Form Factor
Linux and Android Driver/HAL Support
Support for NXP iMX6, iMX8, Rockchip processors
Explore our industrial markets