How we helped a client develop a low-vision aid device


with a high-quality camera solution
People who suffer from low vision are encouraged to remain independent by taking advantage of assistive technologies. With advances in cameras for consumer technology, embedded devices are becoming useful in meeting the growing demands of the low-vision impairments. Technologies like optical magnification, OCR, and text-speech conversion, etc. are helping vision-impaired people in their day-to-day activities.
Challenges of accelerating
customer expectations
The client, one of the leading solution providers for low-vision aids, sought the help of e-con Systems™ to design a handheld HD magnifier. They needed our help to select the camera and design the complete electronics to meet their requirements of High Frame rates, superior color reproduction, etc.

Hardware design running Linux

Superior color reproduction

Low light sensitivity and low noise level

Low consumption
Architecture Design
e-con Systems™ provided the solution using a custom camera with support for variable functions like Gain and Exposure while maintaining low power consumption, connected to our own Texas Instrument's DM3730 System-on-Module. The design was optimized to consume the lowest power with multiple power modes to increase battery life. In the low power mode, the processor power consumption was reduced to ~1mA.

Compact with increased
battery life

Lens barrel distortion at
HD resolution

Debayering
algorithm

Real-time hot-pixel
correction algorithms
How e-con Systems™ delivered a
hassle-free solution
e-con Systems™' Imaging team worked with the customer in finalizing the camera which was a large pixel, high image quality camera and our product development team worked on the hardware design, Linux customization for final development. We worked on optimizing the frame rate (60fps) in the imaging pipeline completely. Performance tuning of the OMAP camera pipeline was done and the driver and libraries were customized to achieve this target. Also, there was a lot of effort in reducing the latency as well as this was supposed to be a handheld magnifier even a bit of latency would prove to be completely useless.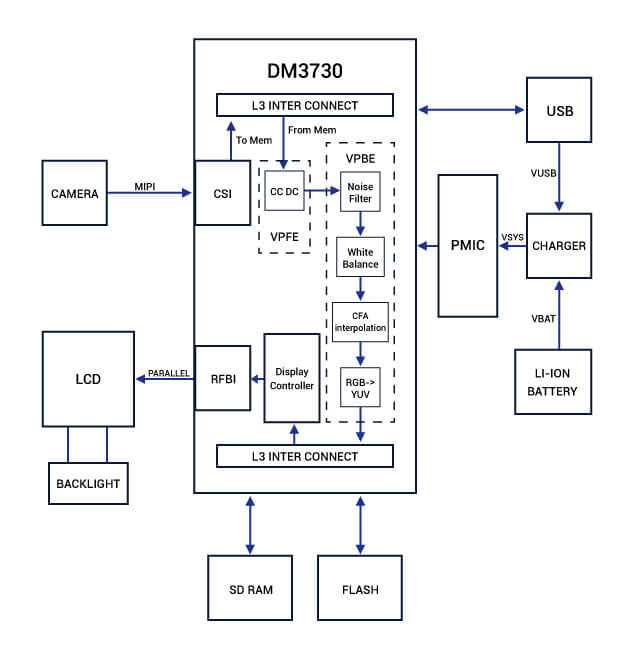 e-con Systems™ designed the hardware, firmware, and software for this platform, and the product was launched in the market successfully.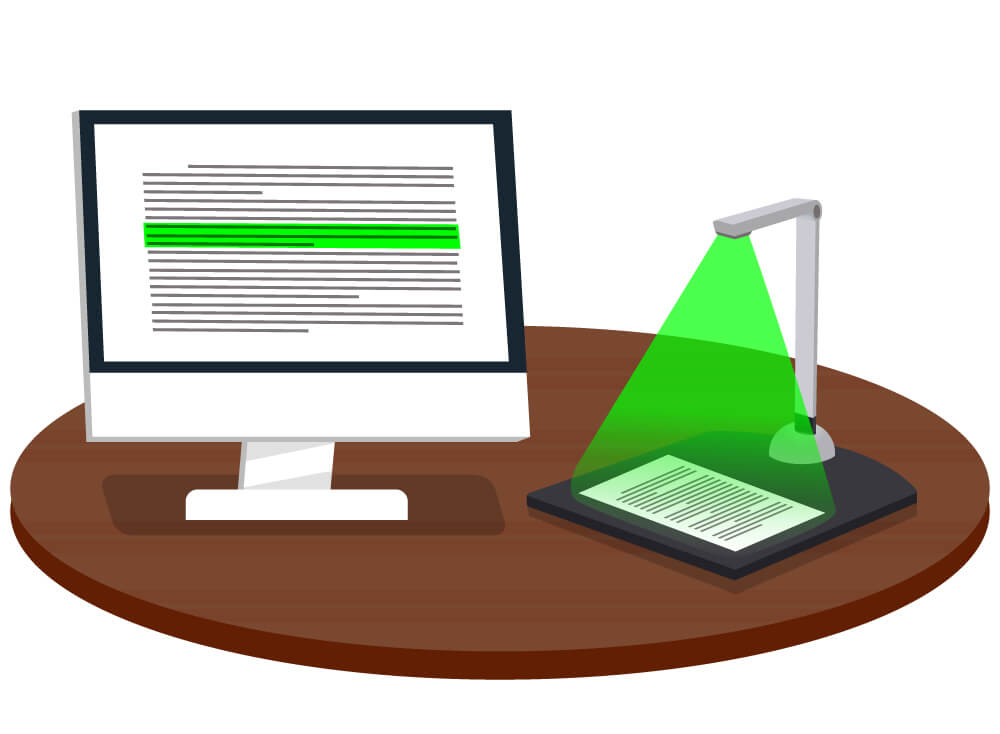 One of the first use cases of any technological advancement is to see how it can benefit a person day to day life. Cameras can play a vital role in bringing out devices that can improve the quality of life for people with disabilities. e-con Systems™ continues to partner with companies that design and development of assistive technology devices. Desktop Magnifiers, Assistive reading devices, Autonomous Wheelchairs are a few examples.