Manage parking lots with high quality cameras by
covering a wider area, with higher accuracy
Parking Management is a key element of the Smart City solutions in which governments are working on. Apart from detecting parking violations, city administrations today are keen to offer tools and help to citizens find parking spots and judiciously use available free spaces for parking.

Again, real time assessments of parking lot spaces, crowded streets, etc. are important to implement smart parking solutions and cameras are vital to get this real time data.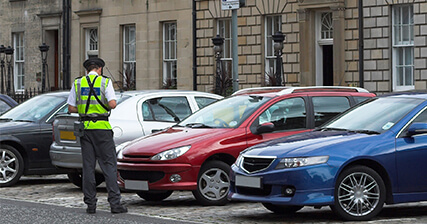 High
resolution

OpenCV
friendly

Wide coverage
per camera

Performance in low
light conditions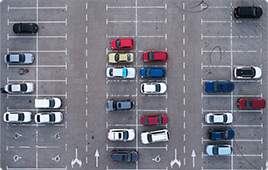 See how e-con Systems™ built a Computer Vision-driven camera solution to help a client manage multiple parking lots.
What e-con Systems™ offers
Having worked with companies addressing the smart parking needs, e-con Systems™ understands the need for wide field of view, high quality and high resolution images from cameras placed at high vantage points like street lights and building tops.
e-con Systems™ offers camera modules with sensors that can capture 13MP uncompressed images at more than 15 fps and 4K at 30 fps. These sensors with high sensitivity and quantum efficiency offers superior low-light image quality ideally suited for outdoor day/night applications.
Along with camera modules, e-con Systems™ offers device drivers, applications and OpenCV integration for leading ARM processors thereby enabling you to design your parking lot solution much faster.
VisAI Labs - e-con Systems™' Vision AI division, offers interesting vehicle tracking software solutions on top of these cameras. Click to know more.
Explore our smart-cities markets

Make smart and safe decisions with, multiple synchronized camera support and smooth image stitching capabilities - in both home and office environments.

Use AI-powered vision solutions on the edge to detect pedestrians or vehicles, instantly make smart decisions, identify traffic violators, and more.