Improve Biometric-based border control
with AI-powered vision solutions
Over 90 countries are using biometric passports or in the process of using Biometric passports. Airports and Immigration control across the world are getting automated as well. The approved biometric ids allowed today are Face Recognition, Iris Recognition and Finger Print. Cameras have become important in the immigration systems today to allow biometric recognition along with normal photographs for documentation.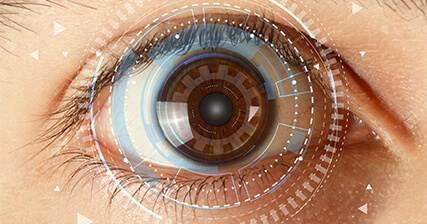 High
resolution

Adapt to different
lighting conditions

Computer vision
algorithms

Quick NIR
responsivity
What e-con Systems™ offers
e-con Systems™ has experience in developing high-resolution RGB cameras targeted for facial recognition and optimized infrared cameras that come with a high NIR spectrum response. Having built years of expertise by working with multiple customers on IRIS recognition, we can fully understand and meet all your border control management requirements.
Typical processors: NVIDIA Jetson, Google coral, NXP iMX6, NXP iMX8, RockChip, and Qualcomm
Backed by readymade AU SDKs from VisAI Labs, the Computer Vision division of e-con Systems™
Comprehensive host platform support
Explore our biometrics and access control markets

Get off-the-shelf camera solutions to quickly create facial recognition, barcode reading, and scanning applications that estimate emotions, behaviour, and documents.