Tighten Access Controls with deep-drive
analytics for Smart Decision-making
Analytics of people are immensely useful for many businesses today. Apart from recognition, analytics like gender, age group, expressions, etc. are becoming important for businesses in the retail space. There are cameras used for access control and analytics in retail and consumer spaces where people frequent like malls, theatres, stores, etc.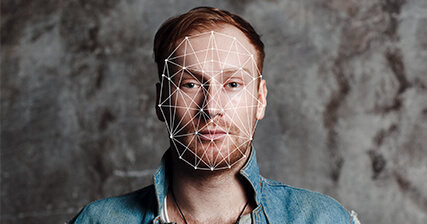 Image
sharpness

Wide dynamic
range

CV algorithms and embedded
platform support

Adapt to different
lightning conditions
e-con Systems™ helped the client, leverage a futuristic camera for access control and analytics
What e-con Systems™ offers
e-con Systems™ has experience in developing high resolution RGB cameras targeted for facial recognization. We also optimize infrared cameras that come with high NIR spectrum response, backed by years of expertise of working with multiple customers on IRIS recognition.
Typical processors: NVIDIA Jetson, Google coral, NXP iMX6, NXP iMX8, RockChip, and Qualcomm
Backed by readymade AU SDKs from VisAI Labs, the Computer Vision division of e-con Systems™
Comprehensive host platform support
Explore our biometrics and access control markets

Improve automated border control systems with biometric facial identifiers by leveraging futuristic cameras that can easily compare faces to passport photo, and more.