Promote the future of social distance
learning with high-performance cameras
Making the smart classroom smart is on the rise world over with more visual aids being offered to students to provide them with a more realistic learning experience. Along with this, remote classrooms and virtual presence in classrooms is picking up as well. Cameras and image processing play an important part in designing such remote and smart classrooms. Applications will include video streaming, recording, Virtual reality, Augmented reality, etc.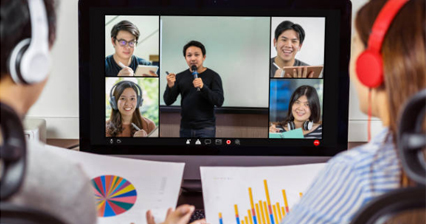 Small Form
Factor

High
Resolution

Auto
focus

4K
Streaming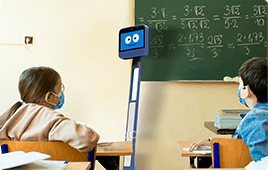 So how we implemented Telepresence Robots for a leading client in the education space.
What e-con Systems™ offers
Cameras in the classroom range from simple small form factor AF camera modules to custom lens modules for specific instruments and AR/VR applications. Apart from cameras, smart classrooms need processor systems in addition to the camera to allow for compression and encoding in case of streaming or image processing in case of AR/VR applications. Cameras should be optimized for lighting, positioning and other parameters that vary in classrooms.
e-con Systems™ has experience in choosing and customizing cameras for these applications.
Multicamera interfacing for 180/360 view
Base board to interface with the NVIDIA® Jetson AGX Xavier™ Developer Kit
Auto white balance and auto Exposure control
Explore our education, sports and entertainment markets

Reimagine how AI-powered sports cameras can improve player efficiency, create more compelling narratives for audiences, and create sustainable team impact.