The fundamental driving force of airport innovation, in any form, is to simplify and accelerate human experiences. In this day and age, passengers are extremely used to the speed and convenience of digital experiences in their day-to-day lives. Hence, airport authorities must recognize that they won't settle for anything less while visiting airports.
One of the ways to enhance the overall experience for passengers is to automate various processes in airports. And airport kiosks help in automating people identification and document verification at during check-in using cutting-edge kiosk cameras. Camera-enabled kiosks are also used as vending machines or ticketing desks where the primary functions of the camera are typically facial recognition and demography analysis.
Is there a need for airport kiosks?
An argument could be made that the lack of digital transformation at airports could be a costly business mistake since applications like a biometric camera system for check-in or passport identification has already been implemented in major airports.
So, airports are constantly looking for advanced digital signage kiosks and other interactive kiosk systems to help accelerate a passenger's journey within the airport. Other services provided by adopting embedded vision technology include wayfinding, bag drop services, border control, etc.
What is an airport kiosk?
An interactive airport kiosk is a small standalone booth or a desk placed in a high traffic area to assist passengers in performing air travel-related tasks. They can be operated without human presence while ensuring the passenger can start and/or complete the tasks faster and more efficiently. In addition, they greatly reduce the pressure faced by airline staff by automating critical parts of the airport journey like checking-in, printing boarding passes, tagging luggage, unlocking frequent flyer advantages, upgrading seats, etc. They also help airport authorities collect key data on passengers such as their count, demographic characteristics, time of viewing, etc. to serve personalized ads to them.
Given below is a camera-enabled kiosk installed in an airport:
Key camera-related challenges of airport kiosks
Given that passenger experience is a key aspect of an airport's reputation and profitability, no airport authority can compromise on the quality of kiosk cameras integrated into their interactive digital signages. Furthermore, the airport can be a difficult environment to extract and use imaging information, considering the changing lighting conditions and unpredictable passenger behavior. In this section, let's look at some of the camera-related challenges of airport kiosks.
Adjusting to lighting conditions
Though airport kiosks are mostly set up indoors, they have to adjust to challenging lighting conditions, especially when the kiosk camera has to face the Sun or a bright light source directly. It's vital for such kiosks to be designed in such a way that they can perform the desired functions without any disruptions despite the lighting conditions.
Ability to recognize faces and details
Biometric and access control systems at airports use facial recognition cameras to help in security checks through touchless experiences. With passenger traffic increasing in airports, security officers face the challenge of making people identification more efficient and less time-consuming. Face recognition camera systems like airport kiosks enable secure automated identity verification of travelers entering any country. They are powered by face detection cameras that can promptly capture facial details to match with the existing database.
Iris recognition capability
Iris recognition cameras help interactive kiosks enable rapid check-ins at airports. Thanks to this intuitive technology, passengers can simply walk to kiosks (or an eGate) and let the camera capture images of their iris. Then, the camera-enabled airport kiosk matches the passenger's identity with the database – allowing the person to pass through the gate, if no alerts are automatically raised. Typically, these kiosks should come with a Near Infrared camera for iris recognition to capture details without compromising on accuracy.
Ability to adapt to changing distances
The working distance from an airport kiosk and the passenger may vary based on various factors. So, the camera in the kiosk must have the ability to capture the subject accurately from a varying range of distances. It also means that choosing the appropriate lens is a pivotal decision in the product development lifecycle.
Key camera features that are essential in airport kiosks
Reliable and efficient camera-enabled systems are the backbone of passenger service kiosks, biometric border control kiosks, and biometric check-in kiosks in airports. They demand specific camera features based on the needs of an application and the physical properties of the kiosk itself. Let's now look at the primary camera features required in airport kiosks.
HDR (High Dynamic Range)
Airports operate on a 24X7 basis – making it impossible to predict when the passenger is likely to interact with kiosks. Depending on the time of day (or night), the lighting conditions vary and a kiosk camera has to be adaptable to this change. This is where an HDR camera can help. It can stop the bright areas from overexposing and the dark areas from getting underexposed. HDR cameras help retain details of the target scene's brightest as well as darkest regions.
Chroma type
Biometric-based camera systems that need to do iris recognition will typically need a monochrome camera with Near-Infrared capabilities (there are exceptions though). NIR capabilities come into play while accurately capturing iris patterns for better identification. Furthermore, it facilitates capturing the texture of dark color iris. Also, the image captured with a monochrome camera does not contain specific color channel information enabling more efficient storage of iris templates.
High Resolution
A high resolution camera helps to capture details of the target scene well due to higher number of pixels. This also makes it possible to zoom in on a Region of Interest (ROI) while still maintaining image quality.
Autofocus
Airport kiosks must have the capability to detect a person's face from any working distance. Therefore, most of these kiosks need an autofocus camera that can adjust the lens automatically recognizing the subject. There's no saying how often a passenger may have to shift positions while interacting with the kiosk at high-traffic airports. However, the autofocus feature may not be required in all airport kiosks. For instance, if passengers are expected to position themselves in front of the kiosk at a fixed distance, a fixed focus camera should suffice.
There are two types of autofocus lenses used in embedded cameras – liquid lens and VCM autofocus lens. To learn the differences between the two, please visit the article Liquid lens Autofocus vs Voice Coil Motor (VCM) Autofocus.
Interface compatibility
The USB interface is the most preferred option for kiosk cameras. Be it a biometric camera or a camera for iris recognition, the USB interface provides flexibility and ease in connectivity. However, MIPI with low electromagnetic interference has recently emerged as a popular choice as well since MIPI cameras are more cost effective.
Best-selling cameras designed by e-con Systems™ for airport kiosks
e-con Systems™, with 18+ years of experience as an OEM Camera Solution Provider, has developed a wide portfolio of embedded cameras for airport kiosks. Given below is the complete list of cameras from e-con Systems™ specially designed for airport kiosks:
If you are looking for help in integrating world-class cameras into your interactive kiosks, please write to us at camerasolutions@e-consystems.com. You can also visit the Camera Selector page to view our full portfolio of cameras.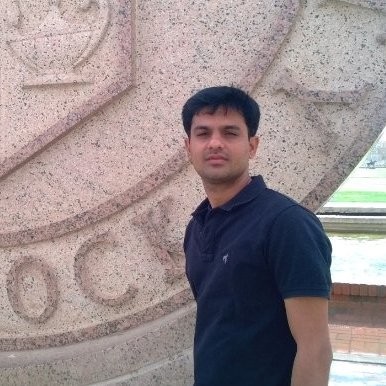 Ranjith is a camera solution architect with over 16 years of experience in embedded product development, electronics design, and product solutioning. In e-con Systems, he has been responsible for building 100+ vision solutions for customers spanning multiple areas within retail including self service kiosks, access control systems, smart checkouts and carts, retail monitoring systems, and much more.