AI-powered embedded vision applications have been revolutionizing what cameras can do to automate various tasks across multiple industries such as retail, medical, industrial, agriculture, smart cities, etc. While embedded cameras come with the necessary camera features required for these applications, there are other components in an embedded vision system such as the processor or carrier board that need to be designed meticulously. This is where a complete vision kit can help product developers to expedite their product development and integration efforts by offering a complete package of camera, processor, carrier board, software, and customization support.
Among the different processor companies out there in the market, Qualcomm is one of the biggest names with a wide variety of application processors to support AI-based embedded camera systems. The Qualcomm QCS610 is one such high-performance SoC (System-on-Chip) specially designed for building smart camera systems that have the capability to do intelligent processing at the edge.
To address the increasing need for offering a complete vision system, e-con Systems™ has designed qSmartAI80_CUQ610 – an AI vision kit based on Qualcomm QCS610 and Sony STARVIS IMX415 low light camera module. In this article, we will have a detailed look at the key features of the kit and the potential benefits it can offer to product owners to ease their product development efforts – thereby reducing time to market.
Qualcomm AI vision kit from e-con Systems™
qSmartAI80_CUQ610 is a ready-to-deploy smart camera system that comes with AI processing capabilities. e-con Systems™ has leveraged its 18+ years of knowledge in camera technology and embedded platforms to integrate e-CAM83_CUMI415_MOD – 4K MIPI low light camera module – with Qualcomm QCS610 SoC to build the AI vision kit.
In addition to the camera and the processor, the kit contains a carrier board integrated with Qualcomm SoM from VVDN technologies. The AI camera kit also comes with the default Dual 14-bit Qualcomm Spectra™ 250L ISP which has been further finetuned by e-con Systems' expert engineering team to ensure superior color reproduction and image quality.
The processor – Qualcomm QCS610
Qualcomm QCS610 is a powerful application processor that comes with the Qualcomm® Adreno™ 612 GPU with 64-bit addressing @ up to 845MH. It also has the Octa-core Qualcomm® Kryo™ 460 CPU optimized for power and DMIPS. One of the key features of QCS610 is its AI engine that makes running machine learning and deep learning algorithms on the edge possible.
To learn more about the technical features of Qualcomm QCS610, please visit the product page on Qualcomm's website.
AI software stacks
Apart from the hardware components, qSmartAI80_CUQ610 also comes with the following AI software stacks:
Qualcomm Neural Processing SDK for AI: This Qualcomm AI-based Neural Processing SDK enables product developers to run one or more machine learning and neural network models trained in Caffe/Caffe2, ONNX, or TensorFlow.
Neural Network API (TFLite models); The Neural Network API provides acceleration for TensorFlow Lite models with supported hardware accelerators including a GPU (Graphics Processing Unit), DSP (Digital Signal Processor), and NPU (Neural Processing Unit).
GStreamer plugin (DLC models): The GStreamer DLC plugin (qtimlesnpe plugin) helps to smoothly integrate a .dlc to the available GStreamer plugins.
GStreamer TFLite plugin: This GStreamer plugin (qtimletflite plugin) exposes TensorFlow Lite capabilities to GStreamer. While the pre-processing functionality supports downscale, color convert, mean subtraction, and padding, post-processing supports models such as classification, detection, and segmentation.
Key differentiators and value adds in e-con Systems' QCS610 AI vision kit
While offering off-the-shelf and ready-to-deploy camera solutions, e-con Systems™ works with its customers to offer extensive customization support to make sure our cameras are integrated smoothly into their products.
With qSmartAI80_CUQ610, some of the benefits customers get are:
End to end customization for camera, carrier board, software, and enclosure – With this complete support on the camera and platform side, product developers get to focus on their end application and reduce their product's time to market.
A fine-tuned ISP – The default ISP provided by Qualcomm has been further fine-tuned to achieve the best possible output in different lighting conditions.
qSmartAI80_CUQ610 is a small form factor vision kit that is perfectly suitable for compact embedded devices. The kit is also optimized for low power consumption.
Excellent low light performance – Integrated with the Sony STARVIS IMX415 sensor, the kit is designed for high sensitivity in low light environments.
Target applications of e-con's Qualcomm QCS610 AI vision kit
qSmartAI80_CUQ610 is a smart camera system that can be used for intelligent video analytics applications. With its ability to do processing on the edge, this AI vision kit is suitable for the following applications:
Autonomous Mobile Robots (AMR): qSmartAI80_CUQ610 would be the right choice for AMRs that require a high-resolution camera with low light performance. Examples of the types of robots where this AI camera can be used include service robots, telemedicine robots, and telepresence robots.
Automated sports broadcasting: Automated sports broadcasting cameras need to do processing on the edge for tasks such as image stitching. qSmartAI80_CUQ610 is capable of addressing this particular need with other key features such as low light performance and high resolution.
Smart checkouts and carts: Autonomous shopping systems such as smart checkouts and carts need to carry out AI processing for the purposes of object detection and identification. e-con Systems' QCS610 based vision kit can be integrated into such systems for automating the checkout process.
Smart traffic management: Smart traffic cameras rely on edge processing for different types of traffic and crowd analyses. A high resolution camera is also helpful for viewing details and enabling zoom. Meeting both these requirements, qSmartAI80_CUQ610 can be readily integrated into an Intelligent Transport System.
Smart signages and kiosks: qSmartAI80_CUQ610 is the perfect solution for smart signages with its small form factor and low power consumption. Also, this AI vision system comes with high resolution enabling the smart signage camera to have a wider field of view.
Dash cams and body cams: With its small form factor and processing abilities, qSmartAI80_CUQ610 is also suitable for dash cameras and body cameras.
Hope you were able to develop a good understanding of the Qualcomm AI vision kit qSmartAI80_CUQ610 and its key features and benefits. In case you have any more questions, please visit the product FAQ page. For any help in integrating this camera into your embedded vision system, please write to us at camerasolutions@e-consystems.com. You could also visit the Camera Selector to have a look at our complete portfolio of cameras.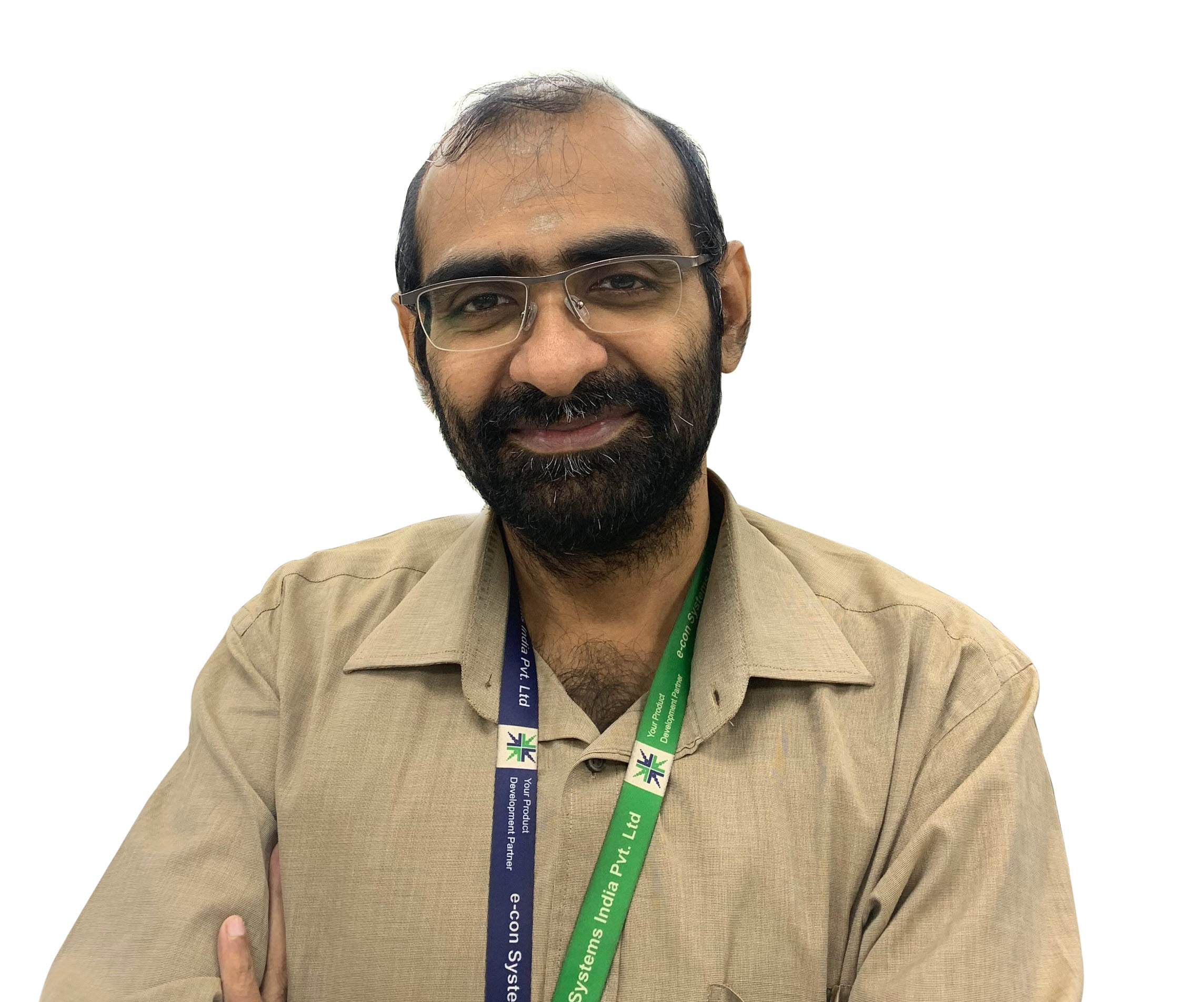 Vinoth Rajagopalan is an embedded vision expert with 15+ years of experience in product engineering management, R&D, and technical consultations. He has been responsible for many success stories in e-con Systems – from pre-sales and product conceptualization to launch and support. Having started his career as a software engineer, he currently leads a world-class team to handle major product development initiatives