Advanced Driver Assistance System (ADAS) is a future-proofed smart system that helps drivers operate their vehicles – from navigating smoothly and avoiding on-road collisions to effectively parking. The need for such systems continues to be extremely high. For example, even during the peak pandemic period of 2020, the National Highway Transportation Safety Administration (NHTSA) reported an increase of 6.8% in fatalities due to vehicular accidents. And in the first half of 2021, there was an 18.4% increase – which was the highest recorded number of fatalities recorded in the first six months of the year since 1975. So there definitely seems to be a rising need for improving road safety and reducing accidents. And camera-enabled ADAS systems play a huge role in making this happen.
Majority of the driver assistance systems come equipped with cameras that help to detect obstacles, identify objects, collect data on nearby vehicles and traffic, etc. Owing to the complex structure and environment in which cars and vehicles have to operate (especially large trucks and fleets), choosing and integrating the right camera into them is a daunting process.
How does an Advanced Driver Assistance System (ADAS) work?
ADAS leverages a combo of high-quality cameras and processing technologies. Powered by data analytics, it can perceive the surroundings of the vehicles and provide real-time information so that drivers can take the right action at the right time. Their features include lane departure warning, traffic sign recognition, blind-spot detection, and more.
The reason why cameras play such an important role is that they capture and stream video data in real-time with very low latency. Hence, ADAS significantly minimizes human errors and streamlines operations – leading to more road safety.
Camera-enabled functions of ADAS systems
Cameras are predominantly used in 3 different ways in an Advanced Driver Assistance System:
Surround view: The function of a surround view camera in a vehicle is to offer a 360-degree view of its surroundings to eliminate blind spots thereby improving safety. Surround view cameras also help in lane detection, collision warning, traffic sign recognition, and parking assistance.  
In-vehicle surveillance: In-vehicle surveillance systems help in driver behavior analysis, monitoring vehicle interiors, and observing passengers to prevent accidents, assaults, and improper behavior.
Adaptive speed control: Adaptive speed control systems enable autonomous driving by helping cars and other vehicles to adjust their speed by detecting obstacles and nearby vehicles.
Key camera features to enhance ADAS capabilities
Cameras are widely adopted by ADAS developers for their reliability and adaptability to new requirements. However, to know how to choose the right camera for your ADAS device, you need to understand the key camera features required. In this section, let's do a deep dive into some of these:
Resolution
ADAS cameras typically do not require very high resolution. In most cases, a camera with a resolution of 2MP should do the job, provided the camera comes with the other required features.
High Dynamic Range (HDR)
Since ADAS is a part of vehicles that work in varied lighting conditions, the output is prone to different exposure scenarios. In such situations, HDR cameras prevent the bright areas in a scene from being overexposed and the dark areas being underexposed.
Interface
Most of the ADAS camera systems have the camera placed at a long distance from the host processor. Also, surround view systems include four to six cameras placed around the vehicle to perceive the environment. Hence, ADAS devices require a camera interface that can transmit data for more than a distance of 10 meters reliably. Given this, GMSL cameras are the perfect solution for ADAS applications.
High sensitivity and low light performance
An ADAS camera has to sometimes operate in low-lit environments, in which case-sensitivity becomes critical. The larger the pixel size, the higher will be the sensitivity of the camera. For instance, NileCAM21 – GMSL2 HDR camera module with LFM – from e-con Systems™ comes with a large pixel size of 3μm.
In addition to large pixel size cameras, there are cameras specially designed for superior low light performance such as the ones that come with Sony STARVIS sensors. See3CAM_CU27 – low light USB camera – from e-con Systems™ is one such camera based on the Sony STARVIS IMX462 sensor.
LED Flicker Mitigation (LFM)
Vehicles and trucks come with LED lights that might make reading an image difficult due to flickering. A camera with LFM solves this problem by having the inherent ability to capture images accurately despite having strong LED lights in the scene.
Low latency
The video captured by the camera in ADAS must be transmitted to the display in near real-time. This requires the camera to have low latency so that advanced driving assistance systems can take autonomous decisions in quick time.  
Platform compatibility
To support the computational load of ADAS systems, an ADAS camera has to be compatible with high end processors such as the NVIDIA Jetson series. For instance, e-con Systems™ offers cameras that come integrated with processors such as NVIDIA Jetson Xavier NX, Jetson AGX Xavier, Jetson AGX Orin, etc.
Camera developed by e-con Systems™ for Advanced Driver Assistance Systems
Leveraging its 18 years of expertise in embedded vision, e-con Systems™ has developed the perfect camera system for Advanced Driver Assistance Systems. NileCAM21 is an AR0233 based camera that comes with the GMSL2 interface. The camera has the HDR feature that makes it suitable for use in challenging lighting conditions. e-con Systems™ also offers the camera for NVIDIA Jetson AGX Xavier, and ConnectTech's Rogue, Rudi-NX, and Rudi-AGX carrier boards.
To learn more about the features of NileCAM21, please visit the product page.
We hope you got an understanding of how to choose a camera for an ADAS device. To get more insights on various topics in embedded vision, keep following our blog, LinkedIn page, and YouTube channel.
If you need any help in picking and integrating the right cameras into your Advanced Driver Assistance Systems, please write to us at camerasolutions@e-consystems.com. You can also visit our Camera Selector page to view our full portfolio.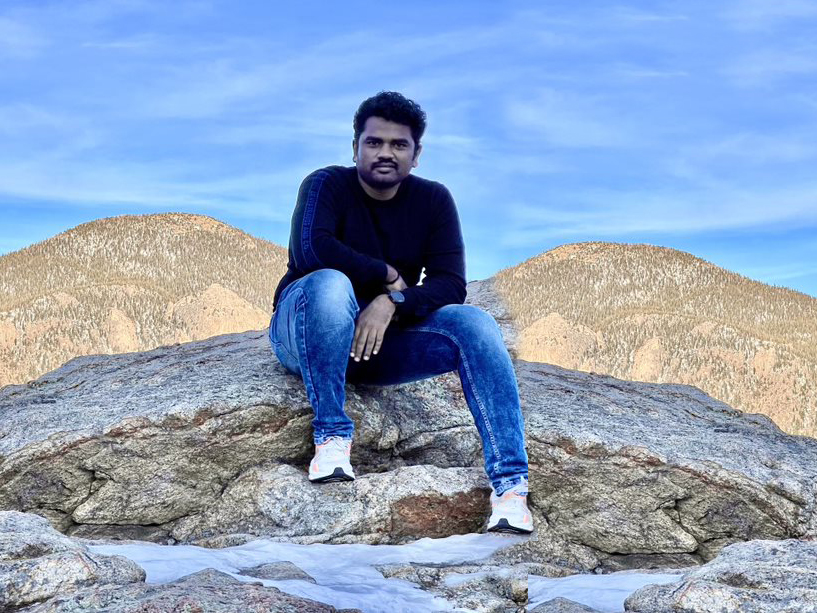 Gomathi Sankar is a camera expert with 15+ years of experience in embedded product design, camera solutioning, and product development. In e-con Systems, he has built numerous camera solutions for robots, industrial handhelds, quality inspection systems, smart city applications, industrial safety systems, and more. He has played an integral part in helping hundreds of customers build their dream products by integrating the right vision technology into them.