In this fast-paced digital world, embedded vision and processing technology have been playing a key role in making automation more efficient and effective. While cameras grew in terms of their features, processors had to evolve in parallel to be able to apply artificial intelligence and deep learning models on the edge to enable faster and intelligent decision making.
e-con Systems and Texas Instruments have joined hands to accelerate this revolution by developing edge AI-based solutions that cater to the ever-changing demands of various industries such as agriculture, retail, smart city, industrial, medical, etc.
How e-con Systems is shaping the future of embedded vision
e-con Systems has been at the forefront of innovation in the embedded vision space. With its vision to enable machines to see and understand the world better, e-con strives to design, develop, manufacture, and supply state-of-the-art camera modules for robots, autonomous shopping systems, point of care & life sciences equipment, automated sports broadcasting systems, and more.
Our wide portfolio of USB, MIPI, GMSL, FPD Link, and GigE cameras has offered solutions for 300+ customers across the US, Europe, Canada, Japan, South Korea, Israel, etc. What sets e-con apart from the competition is its unique ability to offer customized camera solutions to meet the specific requirements of an end application.
Texas Instruments – designing semiconductors for the future
Texas Instruments (TI) has been designing, manufacturing, testing, and selling analog and embedded processing chips for decades now. With more than 80,000 products and 100,000 customers, what drives TI forward is the passion to create a better world by making electronics more affordable through semiconductors.
From developing a $20 radar chip in automobiles to home automation systems that cost only a few hundred dollars (which were once as expensive as many tens of thousands of dollars), TI has played a significant role in making technology smarter, more accessible, smaller, more reliable, and super-efficient.
And the TDA4VM processor starter kit from TI is a step towards this continuous journey of innovation and progress.
e-con's FPD-Link III camera for TDA4VM
One of e-con's cultural pillars is 'Technology first'. We live by it by consistently coming up with camera solutions integrated with the latest technology. And taking NeduCAM25_CUTDA4 (an FPD-Link III camera for TDA4VM) to the market is a great example of this – given how revolutionary FPD-Link III has been in long-distance data transmission.
In this section, we will look at the key features of NeduCAM25_CUTDA4, how the combination of e-con's camera module and TI's TDA4VM can do magic for your embedded system, and finally some of the embedded vision applications of this new-age camera solution.
Key features and benefits of NeduCAM25_CUTDA4
NeduCAM25_CUTDA4 is an FPD-Link III multi-camera solution with the ability to connect up to 4 cameras to a single TDA4VM kit. The camera is specially designed for applications that require long-distance transmission with the ability to transfer image and video data up to a distance of 15 meters with low latency.
Please watch the below introduction video of the product to get a quick overview of its features:
Given below are some of the key features and benefits of NeduCAM25_CUTDA4:
| | | |
| --- | --- | --- |
| S No | Feature | Benefit |
| 1 | Based on the AR0234 (color global shutter) sensor from onsemi | Helps to capture images of fast-moving objects without rolling shutter artifacts. |
| 2 | FPD-Link III interface with FAKRA connector | Transmit data up to a distance of 15 meters reliably with low latency. Also makes the camera resistant to vibrations and shocks. |
| 3 | Multi-camera solution with up to 4 cameras | Suitable for multi-camera applications that require synchronized streaming. Can leverage e-con's proprietary 180-degree stitching algorithm to enable an extended field of view. |
| 4 | High frame rate with HD at 120 fps and Full HD at 65 fps | Reduces motion blur while capturing fast-moving objects. |
| 5 | External trigger support | Enables synchronized multi-camera streaming and integration with other sensors like IMU, GPS, and LiDAR. |
| 6 | IP67 rated enclosure | Makes the camera immune to dust and water. |
| 7 | On-board high-performance ISP | Enhances image quality by facilitating various image processing tasks such as auto white balance and auto exposure. |
In addition to offering these off-the-shelf features, e-con works closely with its customers to customize the camera solution for form factor, firmware, lens fixation, ISP tuning, etc. We make sure to travel with our customers from the camera evaluation to the integration and mass production phases. To learn more about our customization services, please visit the OEM camera customization page.
e-con's camera and TDA4VM – your recipe for success
The TDA4VM processor starter kit is designed with the aim to bring smart cameras, robots, and intelligent machines to life. It helps product developers to make their product ideas a reality by enabling them to start prototyping vision-based applications in less than an hour.
Please check out the below video to learn more about how TDA4VM can accelerate your product development journeys:
As you can see in the video, TDA4VM combines the power of processing and industry-standard APIs – such as TensorFlow Lite, ONNX Runtime, Gstreamer, etc – to help you get started quickly. It boasts of a deep learning performance of 8 TOPS while ensuring low power consumption. Its architecture with various sensor inputs and communication peripherals makes it perfect for embedded vision applications.
e-con Systems recognizes these features of the TDA4VM processor kit and designed NeduCAM25_CUTDA4 specially to take advantage of this. While TDA4VM is capable of performing hardware-accelerated AI on the edge, NeduCAM25_CUTDA4 ensures to deliver the right image data to help you build modern AI-based vision systems – whether it's a robot or a smart traffic device.
e-con also brings to the table extensive experience in the field of ML (Machine Learning), AI, and DL (Deep Learning) where it has helped various customers finetune their AI algorithm to make sure they get the best possible performance from the camera system.
Target applications of NeduCAM25_CUTDA4
Given its features, NeduCAM25_CUTDA4 is ideal for all embedded vision applications that require highly reliable long-distance transmission with low latency, especially systems that demand high bandwidth. Here, let us look at some of the most popular of them.
Autonomous Mobile Robots (AMR)
AMRs are the future of automation. They have found their way into not just industrial or commercial applications, but households as well. But without cameras, AMRs don't have 'eyes'. Cameras help robots navigate autonomously, read barcodes, capture 360-degree images & videos, and much more.
Many robots have a complex structure where the camera is placed far from the host processor. They also often face the problem of rolling shutter artifacts owing to their fast motion. In addition, robots like patrol robots need to have a synchronized multi-camera system that can enable real-time decision making.
With these unique needs, NeduCAM25_CUTDA4 can be the ideal solution for autonomous mobile robots. While the FPD-Link III interface enables long-distance transmission, the camera's global shutter efficiency eliminates rolling shutter artifacts, and the ability to connect up to 4 cameras facilitates multi-camera integration.
Some of the other features of the camera that can be a game-changer when it comes to robots are:
External trigger support – for smooth synchronized multi-camera streaming and integration with other sensors like IMU, GPS, and LiDAR.
A coaxial cable with FAKRA connector to connect to the host – this makes the camera system sturdy and resistant to vibrations and shocks.
An IP67 enclosure – makes the camera suitable for use in harsh environments.
Smart traffic devices
Smart traffic devices and ITS (Intelligent Transportation System) are used for the purposes of ANPR (Automated Number Plate Recognition), vehicle & pedestrian counting, facial recognition of passengers, etc.
The pertinent features of NeduCAM25_CUTDA4 that make it suitable for smart traffic management are:
Global shutter sensor – seamless number plate recognition with zero shutter artifacts.
FPD-Link III interface with 15-meter cable support.
Compatibility with TI's TDA4VM processor – enabling faster prototyping and product integration.
IP67 enclosure – for protection against dust and water.
Synchronized multi-camera streaming – for systems that need an extended field of view.
Other autonomous vehicles
Similar to AMRs, other autonomous (and semi-autonomous) vehicles such as autonomous tractors, automated forklifts, mining vehicles, and large trucks will also find NeduCAM25_CUTDA4 to be a suitable embedded camera solution. Since these vehicles and equipment have a similar architecture to that of AMRs when it comes to camera integration (with a few exceptions), the key features of NeduCAM25_CUTDA4 would meet the imaging needs of most of their use cases.
Other key applications of NeduCAM25_CUTDA4
As mentioned before, NeduCAM25_CUTDA4 is built for reliable long-distance transmission. Hence, in addition to robots, traffic monitoring systems, and other autonomous vehicles, the camera can be used in IVA (Intelligent Video Analytics) systems and ADAS (Advanced Driver Assistance Systems).
Final words
With new use cases emerging, embedded vision technology is evolving. For many years, the 'build vs buy' decision was a topic of debate among product developers when it comes to embedded cameras. But now, we have come to a point where using readily available solutions in the market like camera modules and powerful processors saves a ton of resources for organizations and engineering teams of any size.
The edge AI and vision solutions offered by e-con Systems and Texas Instruments are built to address this shift. The right camera and processor can be a powerful combination that can take the performance of your embedded system to the next level and help you gain a competitive advantage in the market. And NeduCAM25_CUTDA4 could just be the ideal solution you are looking for.
You can explore other ARM-based processors offered by TI here. To explore the entire portfolio of cameras offered by e-con Systems, visit our Camera Selector.
As always, if you are looking for help in integrating this FPD-Link III camera (or any other camera in our portfolio), please get in touch with us at camerasolutions@e-consystems.com.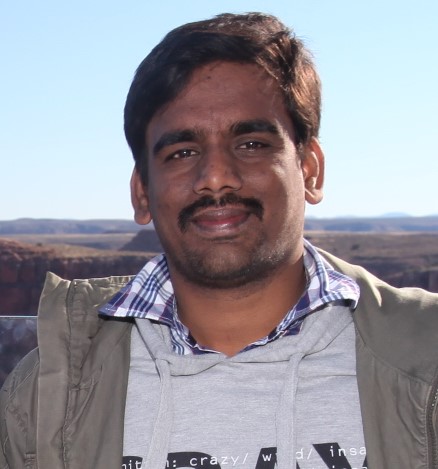 Suresh Madhu is the product marketing manager with 16+ years of experience in embedded product design, technical architecture, SOM product design, camera solutions, and product development. He has played an integral part in helping many customers build their products by integrating the right vision technology into them.