e-con Systems has been pioneering long-distance transmission in embedded vision. After many successful integrations and deployments of its GMSL2 cameras, the leading camera solution provider takes that experience and expertise to FPD-Link III – another popular interface used for long-distance transmission.
We are excited to launch a series of FPD-Link III cameras called NeduCAM. While there are going to be many more products coming up, in this article, we look at the very first camera module in the series – NeduCAM25. We will learn its key features, benefits, and finally the target applications of this FPD-Link III camera.
Key features and benefits of NeduCAM25
NeduCAM25 is a Full HD FPD-Link III multi-camera solution for NVIDIA Jetson AGX Orin, AGX Xavier, and Texas Instruments SK-TDA4VM. Based on the AR0234 sensor from onsemi, it is a global shutter camera designed to eliminate rolling shutter artifacts while capturing fast-moving objects.
Have a look at the below video to get a quick overview of the product:
The below table gives a detailed view of all of NeduCAM25's features and the benefits each of them offers:
| | | |
| --- | --- | --- |
| S No | Feature | Benefit |
| 1 | Based on the AR0234 (color global shutter) sensor from onsemi | Helps to capture images of fast-moving objects without rolling shutter artifacts. |
| 2 | FPD-Link III interface with FAKRA connector | Transmits data up to a distance of 15 meters reliably with low latency. Also makes the camera resistant to vibrations and shocks. |
| 3 | Compatibility with NVIDIA Jetson AGX Orin, AGX Xavier, and TI's SK-TDA4VM | Suitable for even the most data-hungry applications with multiple cameras and high frame rate imaging. |
| 4 | Multi-camera solution with up to 4 cameras | Suitable for multi-camera applications that require synchronized streaming. Can leverage e-con's proprietary 180-degree stitching algorithm to enable an extended field of view. |
| 5 | High frame rate with HD at 120 fps and Full HD at 65 fps | Reduces motion blur while capturing fast-moving objects. |
| 6 | External trigger support | Enables synchronized multi-camera streaming and integration with other sensors like IMU, GPS, and LiDAR. |
| 7 | IP67 rated enclosure | Makes the camera immune to dust and water. |
| 8 | On-board high-performance ISP | Enhances image quality by facilitating various image processing tasks such as auto white balance and auto exposure. |
The camera is readily available for evaluation. It can be purchased from the webstore directly. The kit comes with the following items:
NeduCAM25 – Full HD FPD-Link III global shutter camera with lens
Deserializer board
15-meter coaxial cable
One of e-con's differentiators is the extensive integration and customization services we offer. Rather than acting as a mere camera supplier, we work with our customers from the camera evaluation to the integration and mass production stages. We help them with:
All camera-related queries and engineering support
Lens selection
Selecting the right processing platform for the end application
And we understand that when it comes to cameras, a 'one-size fits all' approach doesn't work. Each application has different requirements. To meet such needs, we also offer customization services such as:
Firmware changes
Form factor modifications
ISP tuning
Lens fixation and mount customization
To learn more about our customization services, please visit the OEM camera customization page.
Target applications of NeduCAM25
Since FPD-link III is designed for high bandwidth long-distance transmission, the camera would suit more or less any embedded vision application that has these requirements. However, some of the other features of this camera – such as global shutter, low latency, support for multi-camera synchronization, wide platform support, etc – will make it even more suitable for the following applications:
Autonomous Mobile Robots (AMRs)
Agricultural robots and vehicles
Other autonomous and semi-autonomous vehicles
Self-checkout systems
Intelligent Video Analytics (IVA)
Autonomous Mobile Robots
Autonomous Mobile Robots or AMRs automate various tasks across industries such as retail, industrial, medical, smart city, etc. They use cameras for the purposes of navigation, surround view, barcode reading, and more.
To learn more about how embedded cameras help different types of AMRs 'see', check out the article How embedded vision is helping build autonomous mobile robots of tomorrow.
Some of the key camera requirements of AMRs include:
The ability to place the camera far from the host processor
Capturing images without any shutter artifacts while the robot is in motion
Suitable for use in harsh industrial environments
Compatibility with popular processing platforms
NeduCAM25 would be a perfect fit for AMRs given the above requirements. The combination of features such as global shutter, FPD-Link III interface, IP67-rated enclosure, and support for a wide variety of processing platforms including NVIDIA Jetson AGX Orin is what makes the camera ideal for this application.
Agricultural robots and vehicles
In agriculture, robots are used for:
Picking, harvesting, and planting
Weed and bug detection
Crop detection and assessment
Watering and spreading fertilizer
Land preparation and soil analysis
If you are interested in reading more about how embedded vision is changing agriculture using robots, please have a look at the article How cameras enable vision in new-age agricultural robots.
In addition to robots, autonomous tractors are another type of agricultural equipment where cameras are used. In both cases, the camera requirements in auto farming are more or less similar to that of AMRs (with a few use case-based exceptions). Hence, NeduCAM25 can be a preferred solution for agricultural robots as well.
Other autonomous and semi-autonomous vehicles
These include automated forklifts, teleoperated vehicles, mining vehicles, large trucks, etc. Most of the camera features required in the case of AMRs apply here as well. For instance, long-distance transmission is important as in these vehicles the camera is usually placed far from the host processor. Also, since images are mostly captured while the vehicles are in motion, global shutter comes in as a handy feature.
The resistance to shock and vibrations is very critical in such systems as many of them have to navigate in hilly or uneven terrains. In addition, since light supply might be limited at times, having a finetuned ISP also helps.
These are the reasons why NedCAM25 can be the right solution for any autonomous vehicle.
Self-checkout systems
Self-checkout systems use cameras to automatically detect and recognize objects at the checkout counter in a retail store. Here, a long-distance camera might be required (depending on the position of the camera and the host processor). Also, a global shutter sensor can help in identifying objects fast thereby enhancing the overall checkout experience. Multi-camera support and synchronized streaming are also required.
For these reasons, NeduCAM25, can definitely be the camera of choice for self-checkout systems.
Intelligent Video Analytics (IVA)
IVA is a huge category. Broadly, any application that involves the analysis of video data and deriving inferences based on it can be brought under the umbrella of IVA. However, in addition to a few such we have covered above, some of the other IVA applications where NeduCAM25 can be used are:
Smart traffic devices
Parking lot management
Smart surveillance
Automated sports broadcasting
Remote patient monitoring
Final words
Hope you got an overview of NeduCAM25's features, benefits, and applications. It is important to understand that every application is different. And the camera solution might have to be customized to fit your use case. It is always recommended to have a conversation with our camera experts before you go ahead and take any purchase decision related to imaging.
In case you are looking for help in integrating NeduCAM25 into your robot or embedded system, please write to us at camerasolutions@e-consystems.com. Meanwhile, you could visit the Camera Selector to have a look at our complete portfolio of cameras including USB, MIPI, GMSL2, FPD-Link III, and GigE cameras.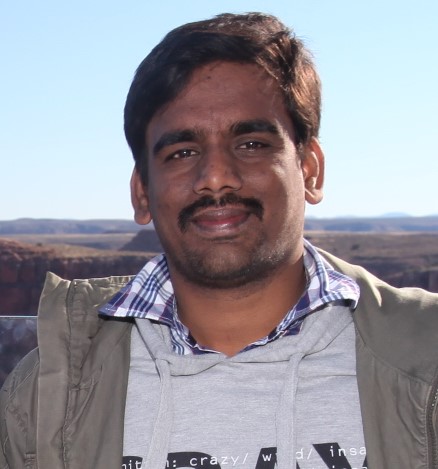 Suresh Madhu is the product marketing manager with 16+ years of experience in embedded product design, technical architecture, SOM product design, camera solutions, and product development. He has played an integral part in helping many customers build their products by integrating the right vision technology into them.