Have you seen those cool robots moving around in a classroom with the teacher appearing on the video screen and interacting with students? You might also have seen or heard about robots that assist in various tasks in a retail store while remotely controlled by a staff stationed at his or her home. These are called telepresence robots.
Telepresence or Teleexistence robots are used to perform certain tasks without the supervisor or controller having to be physically present in the premises. These robots need a high-quality camera for the purposes of video conferencing, navigation, obstacle detection, depth mapping, barcode reading, etc.
See3CAM_160 – the best fit camera for telepresence robots
The best way to understand why See3CAM_160 is the right choice for telepresence robots is to look at the camera along with its key features such as resolution, pixel size, form factor, autofocus capability, digital zoom, frame rate, etc. Let us look at each of these in detail.
Sensor, resolution, and pixel size
See3CAM_160 comes with the 1/2.8" Sony IMX298 sensor that has a resolution of 16MP. This high resolution helps telepresence robots to cover a wide area at the same time capturing images and videos with great clarity. This is very helpful in enabling smooth classroom interactions and video conferencing since these applications most of the time have a large area or a scene to be captured. Also, this sensor has a pixel size of 1.12μm x 1.12μm. This along with high resolution helps to capture even the minute details of a scene, which is helpful in retail and industrial environments for the purposes of object identification or barcode reading.
Small form factor
See3CAM_160 is a small form factor single board camera solution with dimensions of 80 x 15 x 9.67mm. This is perfectly suited for the design and architecture of a telepresence robot.
PFB the product image of See3CAM_160
Autofocus
See3CAM_160 houses an autofocus camera module that helps to change the focus of the camera for capturing objects at varying distances. This is very helpful especially considering that telepresence robots keep changing their position and might have to swiftly lock onto a target object frequently.
Field of View
This 4K autofocus camera from e-con Systems offers a maximum FOV of 78.4 degrees with an HFOV (Horizontal Field Of View) of 66.85 degrees and VFOV (Vertical Field Of View) of 52.95 degrees. This makes it possible for the camera to cover the required area in telepresence applications.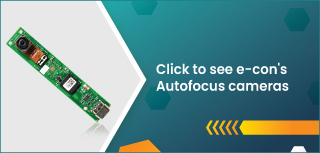 Multi-level digital zoom
See3CAM_160 comes with multiple levels of digital zoom which makes it possible to enlarge or magnify a portion of the captured image for a better view of the details. Owing to the camera's high resolution, the integrity of the output image is not affected significantly. This is because even the cropped image would have enough pixels in it to provide a sharp and clear output. This feature is quite handy in situations where a specific object has to be focused on. For instance, in a retail telepresence robot, if the operator has to read a tiny package description on an item, he or she will have to zoom in onto it for easy viewing. Similar is the case when you are doing a virtual walkthrough of a property or office space from a remote location. Multi-level digital zoom along with high resolution, and autofocus feature help See3CAM_160 to view all the necessary details of a particular area of interest in a scene without any loss of details.
Interface, frame rate, and streaming formats
See3CAM_160 is a plug-and-play camera that uses the USB interface, allowing transmission of both uncompressed and compressed video data reliably. It provides throughputs capable of streaming MJPEG video data of 1080p@30fps & 4K@24fps, and UYVY video data of 1080p@30fps & 4K@15fps. These resolutions and corresponding frame rates meet all the imaging requirements of telepresence robots.
Learn how e-con Systems helped a leading Autonomous Mobile Robot manufacturer enhance warehouse automation by integrating cameras to enable accurate object detection and error-free barcode reading.
Inbuilt image signal processor
This small form factor camera has a dedicated inbuilt high-performance Image Signal Processor (ISP) chip tuned to bring out the best-in-class image quality and color reproduction, making it adaptable to different lighting conditions. So irrespective of whether the robot is used in a well-lit classroom, or a relatively darker warehouse environment, See3CAM_160 is capable of delivering the required image output.
A combination of all the features discussed above makes See3CAM_160 suitable for various telepresence applications such as smart classroom robots, retail telepresence robots, warehouse telepresence robots, etc.  If you are interested in knowing more about the product, please visit the product page by clicking the link below:
See3CAM_160: 16MP autofocus USB camera
High resolution and autofocus cameras for telepresence from e-con Systems
In addition to See3CAM_160 and the 16MP autofocus camera module it houses, e-con Systems' portfolio includes a wide range of high resolution and autofocus cameras suitable for telepresence robots. Following is a comprehensive list of these products:
Hope this article gave you enough insights on why See3CAM_160 is the right pick for your telepresence applications. If you have any further queries on this product or are looking for help in integrating this product into your telepresence robot, please write to us at camerasolutions@e-consystems.com. You could also directly purchase a sample of this product from our webstore. If you wish to go through more technical details of the product before making a purchase, you could download the product datasheets here.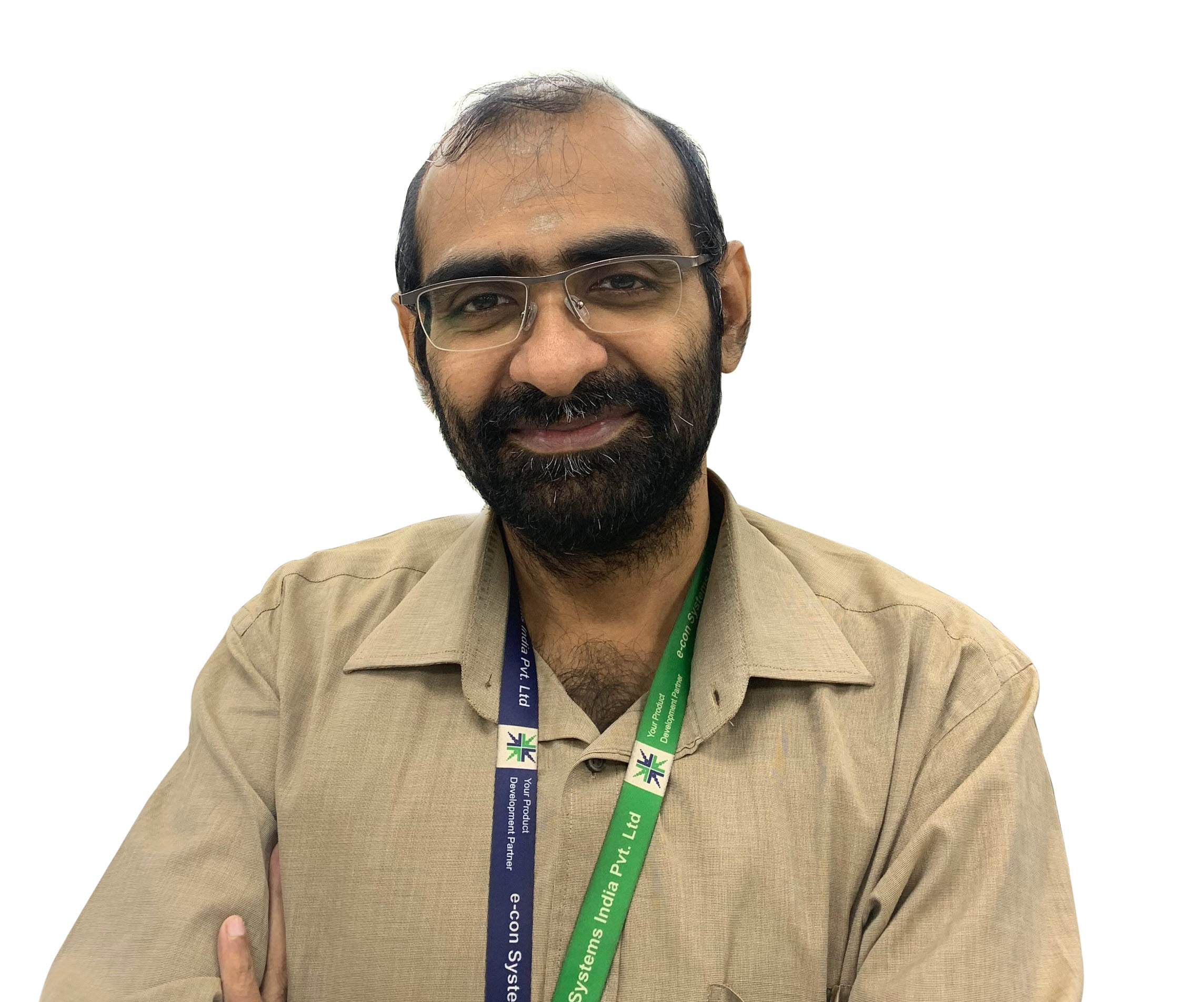 Vinoth Rajagopalan is an embedded vision expert with 15+ years of experience in product engineering management, R&D, and technical consultations. He has been responsible for many success stories in e-con Systems – from pre-sales and product conceptualization to launch and support. Having started his career as a software engineer, he currently leads a world-class team to handle major product development initiatives