The adoption of technology innovation in the retail industry can be paradoxical. On the one hand, modern retailers tend to be one of the early movers – seemingly open to exciting new possibilities. But on the other hand, industry adoption is almost always hesitant until there are one or two big success stories.
For instance, smart trolleys and smart checkout systems have been redefining customer experience in retail stores in recent years by automating the checkout process. In a smart trolley system, the camera is seamlessly integrated and equipped with the right set of features to automatically detect and recognize objects in a shopping trolley. In comparison, a smart checkout system can automatically identify objects at the checkout counter without any human supervision whatsoever.
Creating retail differentiation with cashier-less experiences
Last year, Amazon introduced Dash Cart – a spiffy black and green-colored shopping cart that can automatically detect items – powered by cameras, sensors, and intelligent computer vision algorithms. As a result, Amazon customers can easily bypass the checkout line in the brick-and-mortar store and pay through their credit cards, which are synched to their user accounts. It also comes equipped with a touchscreen feature that makes it effortless for customers to browse through Alexa shopping lists or scan official offer-related coupons. Is it a mere coincidence that the company could expand their Amazon Fresh stores from 15 to 19 in the third quarter of 2021?
Furthermore, last year, a leading research organization had reported that the "Global Smart Shopping Cart Market size was estimated at USD 932.47 million in 2020 – at a CAGR 27.62% to reach USD 4,030.00 million by 2026."
And it's not just the business world that has been taking notice of smart trolleys and smart checkout systems. Just a few months ago, a video went viral on social media when a retail customer had highlighted just how easily he could use a smart cart at one of the Kruger stores in Canada. The product was designed and developed by a New York-based provider of AI-based software applications for retailers and convenience stores.
Needless to say, faster deliveries and secure, quick checkouts are customer loyalty-enhancing catalysts today. In the mind of the modern customer, technologies like smart checkouts and smart trolleys offer a tremendous amount of convenience because they empower easy grab-and-go experiences. In a nutshell, they simplify, secure, and accelerate the checkout process. In addition, smart checkout systems also deliver accurate omnichannel workflows for back-office personnel to monitor product movement and customer preference.
How embedded vision brings accuracy, speed & convenience to smart trolley and smart checkout systems
Embedded vision is a crucial part of cashier-less store formats – leveraging facial recognition cameras, shelf sensors, and scanners for barcodes, QR codes, and RFID tags. These functions speed up store operations and reduce and, sometimes, eliminate dependencies on the human workforce. In the case of smart trolleys and smart checkout systems, cameras share the image and video feed into the AI-based checkout system, expediting scanning and payment. The embedded vision cameras and sensors are extremely important because they enable customer and product tracking – thereby reducing the scope for manual errors. So, even when customers misplace items while shopping, these can be identified.
As customer facial identification, tracking, and product recognition are significant parts of the process, the choice of camera is crucial.
Usually, smart retail device manufacturers with expertise in smart checkout systems, shelf management systems and digital signages partner with specialized camera companies having sound knowledge in designing the right vision camera end to end. Now, it's important to note that it can be a struggle to select the right camera for smart trolleys and smart checkout systems, even if the retail solution provider has a team of world-class product engineers. It's because the camera should be able to deliver appropriate set of images with relevant details to identify all types of items and products in a shopping trolley or at the checkout counter.
Key camera features of a smart trolley and smart checkout system
As discussed above, picking the right camera and integrating it smoothly into a smart trolley or smart checkout system is easier said than done. A camera solution designed for these systems need to come with the following features:
Ability to capture images in challenging lighting conditions
The right shutter type and frame rate to consistently capture items dropped into a shopping trolley
A lens with the perfect field of view to effectively cover the whole of a shopping trolley or checkout counter
A well-tuned ISP to bring out the best possible image quality
Some of the other questions that boggle the product engineer's mind are:
Which sensor to choose?
How to do proper lens calibration?
How to get a camera customized to meet his/her product requirements in terms of form factor, ISP tuning, driver support, carrier board etc.
Hence, the camera company should be capable of delivering a complete camera solution with the right combination of sensor, optics, ISP, and interface.
Why e-con Systems is the best-fit retail camera partner
e-con Systems is the partner of choice for building successful smart checkout/smart trolley system, as we are backed by a wide portfolio of cameras particularly designed for these systems and other smart retail devices. Following are some of the pertinent features offered by e-con Systems' cameras for smart trolley and smart checkout systems:
High Dynamic Range (HDR) for capturing images reliably in challenging lighting conditions
Compatibility with popular ARM platforms such as NVIDIA Jetson, NXP i.MX8 series, Google Coral, Rockchip, Raspberry Pi etc.
Superior low light performance with cameras based on Sony STARVIS sensors
Excellent color reproduction for accurately identifying objects in a shopping trolley or cart
Sharp images with great details
Optics with the right field of view and depth of field
e-con Systems can help product engineers choose a sensor with the right resolution, pixel size, and shutter type to ensure accurate recognition of objects in shopping carts. And we offer extensive customization services to help develop a camera solution tailored to the technical requirements of your smart trolley and smart checkout systems.
Below is a video on how e-con Systems can help you build new age smart trolley and smart checkout systems using cutting edge camera solutions:
Camera for Smart Checkout Systems & Smart Shopping Trolley
Please browse through the retail markets given below to learn more about the key retail segments we serve.
*Note that this is not an exhaustive list of applications within the retail space that we serve, but rather the umbrella categories within which there could be many retail specific applications.
e-con Systems' cameras for smart trolley and smart checkout systems
Here is a list of e-con's camera specially designed for smart trolley and smart checkout systems:
Looking for help in choosing and integrating the right camera into your smart retail device? Please write to camerasolutions@e-consystems.com. Our camera experts will be happy to help you.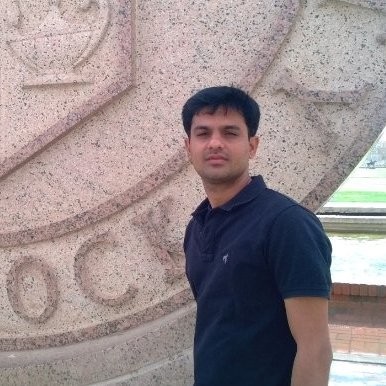 Ranjith is a camera solution architect with over 16 years of experience in embedded product development, electronics design, and product solutioning. In e-con Systems, he has been responsible for building 100+ vision solutions for customers spanning multiple areas within retail including self service kiosks, access control systems, smart checkouts and carts, retail monitoring systems, and much more.