A quick glance at the evolution of video conferencing technologies may reveal minimal changes over the years. But if you talk to those who have been using them for years, the story will be very different! Ask the camera experts and they will tell you that it has been close to a century of constant innovation.
The history of video conferencing can be traced back to 1927. Bell Labs (known today as Nokia Bell Labs) enabled communication between government officials in Washington and the president of AT&T in New York City. While the audio was a two-way interaction – the video connectivity was merely one-way. But in recent years, video conferencing devices have grown to work themselves through a complex maze of telecom networks and AV capabilities to offer seamless connectivity.
In today's article, we look at why you need a 4K HDR camera with dual stream support for your video conferencing device, and how e-CAM83_USB (4K HDR USB camera) from e-con Systems™ is the perfect fit for your video conferencing and streaming applications such as telepresence robots, workplace video conferencing systems, airport kiosks, and digital signages.
Video conferencing is the new normal
Today, though, traditional audio and video streaming methods have become passe in the wake of the pandemic. They simply lacked the speed and convenience to bridge real-time communication gaps. Modern video conferencing systems help overcome these challenges – driven by burgeoning Internet footprints and advancements in embedded vision technology, video processing, and data analytics.
Their market size continues to exponentially grow – indicating that video conference has, in fact, become the new normal. According to MarketsandMarkets, "The global video conferencing market size is expected to grow from USD 9.2 billion in 2021 to USD 22.5 billion by 2026, at a CAGR of 19.7%." Even the average person has taken to the trend with video conferencing usage increasing by 21X in comparison to the pre-COVID era.
Major use cases of video conferencing
Smart classrooms
Video conferencing systems have a wide application in the education sector. Firstly, they enable schools and colleges to continue uninterruptedly teaching students – regardless of external events. But there are also other benefits like sharing documents, displaying external data points, showcasing rich audio-visual content, etc.
With the aid of embedded vision technology and high-resolution cameras, the students can continue to embark on realistic learning journeys. While some already use video conferencing devices to add value to normal classroom activities, today – the onus is on making sure it works as an end-to-end remote solution, as well. 
Video conferencing in classrooms typically use 4K cameras to enable long-distance studies by connecting students and educational institutions from all over the world.
Telepresence robots
Telepresence robots move and interact with their surroundings – while being remotely controlled by human operators. They can be powered by video conferencing technology to create a communication interface on the go. Unlike video conferencing methods of the past, there's no need to carry a physical device to ensure two-way interactions.
With cutting-edge embedded cameras, it becomes possible for telepresence robots to keep moving while you talk without bumping into any obstacle but at the same time ensuring seamless video streaming.
Telehealth
In the healthcare industry, video conferencing systems have been critical to connect patients with hospitals, doctors, clinicians, and caregivers. Telehealth solutions use them to monitor, evaluate, and interact as part of diagnosis or treatment. These systems powered by medical device cameras have been instrumental in helping people avoid exposing themselves to the threat of the virus while carrying out life-saving tasks. 
Retail engagement
Modern retailers are already seeing the benefits of deploying video conferencing capabilities as part of customer support. But in recent times, they have witnessed a boom in showcasing showrooms virtually to sustain brand loyalty.
Enterprise communication
At the enterprise level too, video conferencing systems are becoming a bigger deal than ever before. Many companies have started to leverage video conferencing cameras to not just ensure workforce collaboration, but to ensure business continuity and bridge key communication gaps in sales, delivery, etc.
Key camera features that make video conferencing a breeze
Selecting the right camera is hugely influential in determining the effectiveness of video conferencing. Image processing performance is key to maximizing video streaming, recording, VR, and AR capabilities. Therefore, it is pertinent that the camera solution comes integrated with AI processing for object detection, face detection, etc., while having enough vision power for simultaneous remote streaming. 
So, it is clear that these cameras should support H.264 encoding for remote streaming and YUV/MJPEG for AI processing. But this is possible only by integrating a camera that supports dual streaming.
Another crucial factor is being able to optimize the camera for lighting, positioning, and other parameters that may vary. For instance, if deployed in a smart classroom, these factors would depend on the type of classroom, number of students, lighting conditions, etc. Now, let's look at the key camera features to deliver effortless and consistent video conferencing.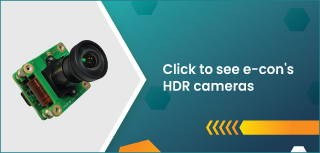 4K resolution
Today, ensuring 4K resolution has gone from being a good-to-have to a must-have. Its superior resolution has become a greater need since modern users have an uncompromising stance on uninterrupted high-quality real-time communication.
High Dynamic Range (HDR)
The HDR feature helps capture image data in challenging lighting conditions without any detail loss. An HDR camera ensures that both the brightest as well as darkest areas of a scene are captured with the required quality.
Dual-streaming
The dual-stream capability makes it easy to receive two streams with different resolutions at the same time. For video conferencing systems, this can be tremendously useful. For example, one of the streams of a dual streaming camera can be used by the AI algorithm to identify the speaker by analyzing their facial features and lip movements. The other stream can be simultaneously leveraged for recording videos and remotely streaming. 
Inbuilt image Signal Processor (ISP)
An inbuilt ISP can offer HDR processing, auto white balance, auto gain control, auto exposure functions, etc. It can go a long way to ensure the desired output image quality is achieved despite the lighting conditions or unfavorable environment.
Presenting a 4K HDR camera with dual streaming for video conferencing devices
e-con Systems™ has designed and developed e-CAM83_USB – an 8 MP color, UVC compliant USB 2.0 high-speed camera that is a perfect match for video conferencing devices across sectors. It has dual-stream support and is equipped with High Dynamic Range (HDR) to provide top-notch imaging output across different lighting conditions
e-CAM83_USB also comes with the H.264 video encoding capability – providing high-quality transmission of full-motion videos despite consuming a minimal amount of bandwidth. Furthermore, it is Microsoft Teams-compliant, which certifies its ability to deliver superior video conferencing experiences to users bypassing all the image quality tests.
With all these features, e-CAM83_USB is the essential camera for any video conferencing solution, including telepresence robots, digital signages, airport kiosks, etc.
If you're interested in learning more about the features of e-CAM83_USB, please visit the product page by clicking the link below:
4K HDR USB camera for video conferencing
You can also watch the below video to have a quick look at the details of the product:
Other 4K HDR cameras from e-con Systems™
e-con Systems' portfolio includes a wide range of 4K and HDR cameras. Given below is the list of some of the most popular of them:
If you are looking for help in integrating cameras into your video conferencing devices, please write to us at camerasolutions@e-consystems.com. You could also visit our Camera Selector to get a full view of e-con Systems' camera portfolio.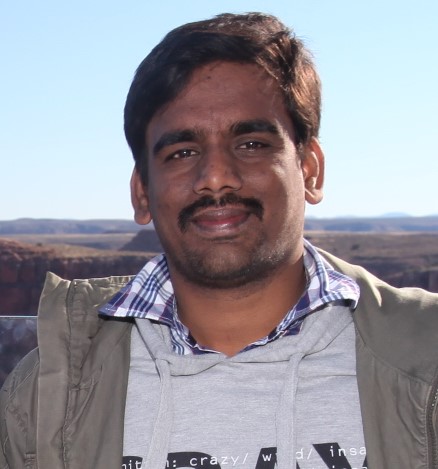 Suresh Madhu is the product marketing manager with 16+ years of experience in embedded product design, technical architecture, SOM product design, camera solutions, and product development. He has played an integral part in helping many customers build their products by integrating the right vision technology into them.