The x86-based platforms have long been in use, with automotive applications moving towards edge-based processing. However, many x86 processors are compatible only with USB and Ethernet protocols. And while USB has limitations like the distance of data transfer, Ethernet falls behind regarding bandwidth.
This poses a challenge in automotive applications requiring an interface to transmit large quantities of data over long distances (beyond 3 meters). In such cases, product developers may be forced to move to an ARM-based platform compatible with long-distance interfaces like GMSL2 and FPD Link III. But, it often triggers increased costs (for example, additional migration expenses).
To overcome this challenge, e-con Systems has launched GMSL2 cameras readily available for x86 platforms. In this blog post, you'll find out:
How an innovative solution has enabled the integration of GMSL2 cameras with x86 processors
Key features of our GMSL2 camera solutions for the x86 platform
How to connect GMSL2 cameras with x86 platforms
e-con Systems is bridging a crucial demand in the x86-based embedded vision systems with GMSL2 cameras easily interfaced with the Solectrix proFRAME Base Board. Solectrix has built a proFRAME Base Board 3.0 PCIe, which functions as a modular frame grabber system with a powerful FPGA for real-time data processing. This Base Board can support up to 8 GMSL2 cameras using two adaptor boards and transferring the data to the X86 platform via PCIe interface. This equips x86-based embedded vision systems with features such as:
Long-distance range
High bandwidth
More reliability
As mentioned earlier, e-con Systems' camera solutions can be readily interfaced with the Solectrix proFRAME Base Board 3.0 PCIe. Hence, product developers can use the GMSL technology in their existing systems.
Let's look at what this means – especially for industries like automotive applications and robotic systems.
Zero time and effort spent on migration – reduced time-to-market
Ability to upgrade the existing product line without making changes to the processing system – x86 processor's benefits + long-range and high bandwidth
Ready-to-use camera solutions – full engineering support from our experts
e-con Systems' ready-to-use GMSL2 cameras for x86 platforms
We currently offer five camera solutions for the Solectrix Base Board to support many automotive, robotic, and similar applications:
NileCAM21: HDR GMSL2 Camera with LFM
NileCAM21 is an HDR camera based on the AR0233 sensor. It leverages a shielded coaxial cable which can take power and data up to a distance of 15m. Its LFM (LED Flicker Mitigation) feature is perfect for vision systems exposed to light flickering, such as digital number plates, signage, traffic signals, etc. NileCAM21 also comes with external trigger support to integrate with sensors like IMU, GPS, and LiDAR.
NileCAM25: Full HD Global Shutter GMSL2 Camera
NileCAM25 is a global shutter camera based on the AR0234 sensor, this camera easily eliminates rolling shutter artifacts. This GMSL2 camera's high frame rate also significantly reduces motion blur. Plus, it comes with multi-camera support and an external trigger to support sensor fusion – offering other advantages like 15m transmission, low latency, high bandwidth, etc.
NileCAM81: Full HD GMSL2 camera with HDR support
NileCAM81 is a 4K HDR GMSL2 camera based on a 1/1.7-inch AR0821 sensor with a large pixel size. This HDR camera has a high-performance onboard ISP that comes with auto exposure and auto white balance functions, which provide the best possible image output. It's an NVIDIA Jetson camera that can be connected to both NVIDIA Jetson AGX Xavier and NVIDIA Jetson AGX Orin using GMSL 2 interface.
NileCAM130M: 13MP GMSL2 Camera Module with Cable Support (15M)
NileCAM130M is a 13MP GMSL 2 camera based on a 1/3.2 inch AR1335 CMOS image sensor with advanced 1.1μm pixel BSI technology from onsemi™. Its Global Reset Mode helps capture moving objects without motion blur/rolling shutter artifacts. This GMSL camera streams high frame rate uncompressed video data of 13MP @ 20fps and 4K @ 30fps – up to a distance of 15 meters with very low latency.
STURDeCAM21: Full HD GMSL2 HDR camera with LFM
STURDeCAM21 is a Full HD GMSL2 HDR camera that comes with a 15m IP67 coaxial cable. Its industrial-grade Full HD CMOS sensor and well-tuned ISP produces great image quality. This GMSL2 camera is based on the 1/2.5″ AR0233AT CMOS image sensor with the new 3.0 μm dual conversion gain BSI pixel technology from onsemi®. Some of its other features are HDR, LFM, and IP67-rated enclosure.
STURDeCAM25: IP67 Full HD GMSL2 Global Shutter Camera Module
STURDeCAM25 is a full HD GMSL2 color global shutter camera module with a GMSL2 interface. It can transmit uncompressed video data at 120 fps up to a distance of 15m.  The IP67-rated camera module helps capture sharp images of moving objects without shutter artifacts. It comes with an onboard ISP to achieve the best quality image output – with a large pixel size of 3.0μm and high SNR.
We hope this blog has shed enough light on the new solution that enables high-bandwidth long-distance transmission in x86 systems. If you want help integrating this solution into your vision system, please email us at camerasolutions@e-consystems.com.
Please visit the Camera Selector to check out our complete camera portfolio.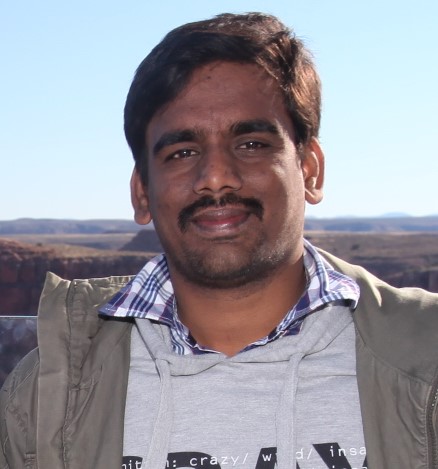 Suresh Madhu is the product marketing manager with 16+ years of experience in embedded product design, technical architecture, SOM product design, camera solutions, and product development. He has played an integral part in helping many customers build their products by integrating the right vision technology into them.