In the embedded vision space, partnerships are key to building a complete solution ecosystem. And that has been one of the focus areas of e-con Systems, where we have established strategic partnerships with some of the leading players in the embedded world including NVIDIA, onsemi, Sony, etc.
With a wide variety of sensor manufacturers, carrier board companies, optics vendors, and ISP companies in its partnership ecosystem, e-con has been able to offer complete vision solutions to its customers to help them reduce time to market significantly. We also continuously work on making our products compatible with newer processors and platforms.
One such recent initiative is e-con extending the support of its cameras to the Qualcomm RB5 robotics vision kit of Thundercomm – a leading IoT product and solution provider which was formed as a joint venture between ThunderSoft and Qualcomm. As a first step, e-con has launched NileCAM130M – a 13MP monochrome GMSL2 multi-camera solution that can be readily integrated with the Thundercomm RB5 kit based on the Qualcomm QRB5165 processor.
In this article, we look at some of the key features, differentiators, and target applications of NileCAM130M, and how integrating it with the Thundercomm kit can enhance the performance of your embedded vision system. We will also look at some of the upcoming cameras for Thundercomm e-con is currently working on.
What sets e-con's camera solutions for Thundercomm apart from its alternatives?
The Qualcomm robotics RB5 development kit is a popular solution for robotic applications. And there is a surge in demand for the kit owing to the flexibility and faster time to market it offers to product developers. According to Thundercomm, it supports multiple tools and SDKs such as Qualcomm® Neural Processing SDK for AI, Qualcomm® Robotics Vision SDK, Qualcomm® Computer Vision SDK, Qualcomm® Hexagon™ DSP SDK, Robotics Operating System (ROS) 2, and multiple Linux distributions.
Some of the other key highlights of the kit include:
High-performance computing power since it houses the QRB5165 processor.
A range of connectivity options, including Wi-Fi, Bluetooth, and 5G – enabling robots to communicate with other devices and the cloud.
Supports a wide range of sensors including cameras, LiDAR, and radar. This provides robots the ability to effectively collect information about their environment.
Though the development kit, by default, supports sensors like IMX577, OV9282, AR0231, etc., there is a limitation when it comes to the range of cameras supported with this kit. This is where e-con Systems' vision solutions for the Thundercomm kit make a difference. With this new solution, e-con Systems shall be able to connect any camera from e-con's portfolio. Our wide portfolio includes low-light cameras, global shutter cameras, HDR cameras, monochrome cameras, NIR cameras, autofocus cameras, synchronized multi-camera solutions, and more. Our cameras support a wide variety of interfaces such as USB, MIPI, GMSL2, FPD-Link III, GigE, and Parallel.
NileCAM130M – key features and specifications
As we discussed, any camera in e-con Systems' portfolio can be supported for the Thundercomm RB5 robotics kit. However, the first camera that we launched in this category is NileCAM130M.
NileCAM130M is a 13MP monochrome GMSL2 camera based on the AR1335 sensor from onsemi. It is a multi-camera solution with the ability to connect two camera modules. It also comes with the GRR (Global Reset Release) feature – making it possible to capture images and videos without rolling shutter artifacts.
Some of the other key features of the camera include:
Transmits image and video data up to a distance of 15m with low latency
Ensures excellent NIR sensitivity
Captures minute details with high resolution and a small pixel size of 1.1μm
Comes with an M12 lens holder, which offers customers an opportunity to use the lens of their choice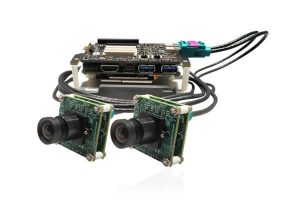 Figure 1 – NileCAM130M: 13MP monochrome GMSL2 camera
Though NileCAM130M currently supports only two cameras, up to 6 cameras can be integrated with a single Thundercomm kit upon customization. You can get in touch with us at camerasolutions@e-consystems.com.
Key target applications of NileCAM130M
With the key features and differentiators mentioned above, NileCAM130M would be a perfect fit for applications such as:
Automated Guided Vehicles
Consumer, Service, and Entertainment Robots
Drones
Industrial Control
Industrial Robots
Self-Driving Vehicles for Logistics
Maximize the RB5 Kit with e-con Systems' Multi-Camera Solutions
Many of our cameras are designed to support the RB5 Development Kit – from Full HD to 20MP, global shutter to rolling shutter, monochrome or color, and more. These include:
Interested in integrating our cameras into your products? Please write to camerasolutions@e-consystems.com
Conclusion
NileCAM130M and the upcoming cameras for the Thundercomm kit are the result of e-con's efforts in continuous innovation. While a lot of competitors focus on offering off-the-shelf products, we go the extra mile by customizing our solution to meet the exact end application requirements of our customers. In fact, this has served as one of our USPs. Coming up with a solution with multi-camera streaming for the Thundercomm RB5 robotics kit is proof that we have been doing it over and over again.
As always, if you are looking for help integrating cameras into your embedded systems, please write to us at camerasolutions@e-consystems.com. To get a complete view of our product portfolio, please visit the Camera Selector.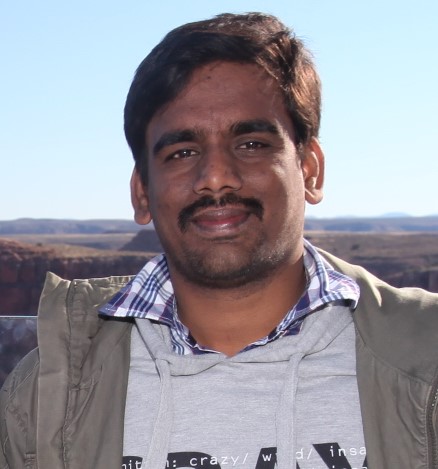 Suresh Madhu is the product marketing manager with 16+ years of experience in embedded product design, technical architecture, SOM product design, camera solutions, and product development. He has played an integral part in helping many customers build their products by integrating the right vision technology into them.