As the world moves more and more towards automation, the adoption of autonomous vision-enabled systems like robots is also on the rise. To navigate autonomously, these modern systems need what are called depth cameras. Recognizing this rising need for depth sensing cameras in the market, e-con Systems launched its first time of flight camera called DepthVista in April 2022.
With the overwhelming success of the product, e-con is making the next stride in the space by launching its MIPI variant – DepthVista_MIPI_IRD. This new addition to the time of flight series can be readily integrated with NVIDIA Jetson AGX Orin and Jetson AGX Xavier.
This article delves deep into the key features of DepthVista_MIPI_IRD, its target applications, and how it can help enhance the performance of your depth-based embedded vision system.
DepthVista_MIPI_IRD – key features and specifications
DepthVista_MIPI_IRD is a MIPI-based 3D time of flight camera that delivers both depth and IR images at a resolution of VGA@30fps. For a depth camera, this is considered high resolution and high frame rate – and meets the requirements of most of the depth-based embedded vision systems.
Unlike its predecessor DepthVista (which is based on the USB interface), this ToF camera supports the MIPI and GMSL interfaces – thereby making it easily possible to integrate the camera module with processing platforms. DepthVista_MIPI_IRD also differentiates itself by having the ability to operate in both 850nm and 940nm (940nm by default and 850nm as a variant). This enables the camera to deliver highly accurate depth images not just in indoor or controlled lighting conditions, but in outdoor settings as well.
In addition, this camera also comes with an onboard depth processor and hence takes away the burden of computational load from the host processor. This makes more bandwidth available for other processing activities.
The below video gives a quick overview of the features and other highlights of DepthVista_MIPI_IRD:
To make sure the camera is suitable for modern embedded vision applications that require the processing of high bandwidth image and video data, it has been designed for ready integration with two of the most advanced embedded processors available in the market today – NVIDIA Jetson AGX Orin and AGX Xavier.
DepthVista_MIPI_IRD is a perfect fit for applications that demand high depth accuracy with an impressive error rate of less than 1%. The time of flight camera also comes with two operational modes (in terms of the distance to which depth can be measured) – the near mode and the far mode. While the former involves measuring the depth from 0.2m to 1.2 meters, the latter measures depth within the range of 1 and 6 meters.
One of the key differentiators of DepthVista_MIPI_IRD is that multiple camera modules can be connected to NVIDIA Jetson processing platforms to enable synchronized streaming without multi-camera interference. This is necessary for ensuring the detection of objects even in the farthest corners of the scene.
Some of the other key highlights of the product include:
Compact form factor.
Excellent NIR sensitivity by leveraging the deep photodiode technology.
Scalable depth up to 8.5m (6m by default).
Suitable for all depth-based systems like robots, autonomous tractors, remote patient monitoring systems, etc (more about applications in the next section).
Video format: Y16 (RAW 12-bit).
Supported OS: Linux (Ubuntu).
Can do depth mapping without ambient lighting.
RoHS compliant.
DepthVista_MIPI_IRD has also been tested for conformance using methods like Radiation Emission, Radiation Susceptibility, Electrostatic Discharge, etc.
Embedded vision applications where DepthVista_MIPI_IRD would be a perfect fit
We covered all the key features and specifications of DepthVista_MIPI_IRD in detail in the previous sections. With this information, you would have been able to guess the most important embedded vision applications where the camera would be a great fit. Here are they:
Autonomous Mobile Robots(Outdoor and Indoor)
AGVs (Autonomous Guided Vehicles)
Face recognition-based anti-spoofing systems
Next, let us look at how DepthVista_MIPI_IRD meets the depth measurement needs of these applications in detail.
Autonomous Mobile Robots(Outdoor & Indoor)
Autonomous mobile robots or AMRs rely on depth cameras to navigate autonomously. Time of flight technology is one of the most preferred by AMRs today owing to their ability to deliver ready-to-use depth frames and accuracy.
Depending on the type of AMR, it might have to operate either in outdoor or indoor conditions. While some of them need to capture the depth of objects close to them, certain other AMRs need an extended range (often in excess of 12m).  Also, since many robotic systems are moving towards edge-based processors like NVIDIA Jetson, the camera has to be compatible with the most commonly used processing platforms as well.
DepthVista_MIPI_IRD meets all these imaging requirements of an AMR. In addition, the following features make the camera even more suitable for robotic applications:
Ability to perform imaging even without ambient lighting
Absence of multi-camera interference
Compatibility with the GMSL interface
Small form factor
Autonomous Guided Vehicles
The key difference between AGVs (Automated Guided Vehicles) and AMRs is that the latter moves completely autonomously while the former uses markers, beacons, and magnetic tapes for guided navigation. Even though AGVs use guided navigation, they still need to detect obstacles as they move around to avoid accidents and casualties. This is where depth cameras come into play.
The imaging requirements with respect to depth measurement remain almost the same in AGVs as compared to AMRs. DepthVista_MIPI_IRD's features like high accuracy, ability to operate in both indoor and outdoor environments, two operational modes (in terms of range), compatibility with NVIDIA Jetson platforms, small form factor, absence of multi-camera interference, etc., make it perfect for any type of AGV.
Remote patient monitoring systems
Modern remote patient monitoring systems rely on embedded cameras not only for video surveillance, but for detecting key events like patient movements and falls. However, privacy has been a rising concern in the space with the video footage of patients being sent over a network for remote surveillance and various kind of AI-based analyses. This has led to innovators considering to use depth cameras – especially time of flight cameras – for monitoring purposes.
To learn more about how time of flight cameras enhance patient privacy, please check out the below article:
How does a Time-of-Flight camera make remote patient monitoring more secure and private?
DepthVista_MIPI_IRD can be a perfect solution for these systems as it can capture depth data for the AI algorithms to detect falls and movements in real-time with high levels of accuracy. The far operational mode comes in handy here since often the camera is placed at a distance of 3 to 4 meters from the patient.
Face recognition-based anti-spoofing systems
Accuracy is very critical in anti-spoofing devices. To avoid frauds, many are using depth cameras today for facial recognition in these devices. This is helpful because depth cameras cannot be fooled by using a photo, video, or mask as a substitute for an original face. By accurately measuring the distance to the different points on the person's face, spoofing can be effectively prevented.
Here, features of DepthVista_MIPI_IRD like high accuracy, close-range mode, ability to operate in limited lighting, absence of multi-camera interference, superior NIR sensitivity, etc., make a significant difference.
e-con Systems – disrupting the embedded vision market with new-age depth camera solutions
Depth sensing technologies are fast evolving. And e-con Systems has kept up with the pace by continuously upgrading its product portfolio. From the world's first stereo camera for embedded vision to now the 3D time of flight camera for NVIDIA Jetson, e-con has stayed close to the expectations of the market by not only providing off-the-shelf cameras, but by offering customized solutions that fit the exact requirements of its customers' end applications.
If you are looking for help in selecting, evaluating, integrating, and manufacturing a depth camera for your vision-enabled device, please get in touch with us at camerasolutions@e-consystems.com.
You can learn more about DepthVista_MIPI_IRD's features and key highlights here. To view our complete portfolio of products, please visit the Camera Selector.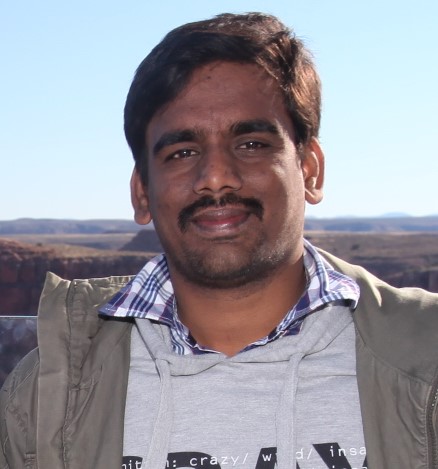 Suresh Madhu is the product marketing manager with 16+ years of experience in embedded product design, technical architecture, SOM product design, camera solutions, and product development. He has played an integral part in helping many customers build their products by integrating the right vision technology into them.