Time to market is the key to every product's success from the idea conception until it is being available for sale. Today's fast-moving technology demands rapid prototyping and productizing within the short span of time, without compromising on the superior quality. To accomplish this, Off-the-shelf OEM products play an important role
We assure our customers in rapid prototyping with the ready to deploy OEM embedded camera modules bundled with production ready driver support available for most of the popular embedded ARM development kits.
To accelerate the speed of productization, we have teamed with Toradex, a leading Computer on module manufacturer and launched a bouquet of camera modules for Toradex's i.MX8 SOMs.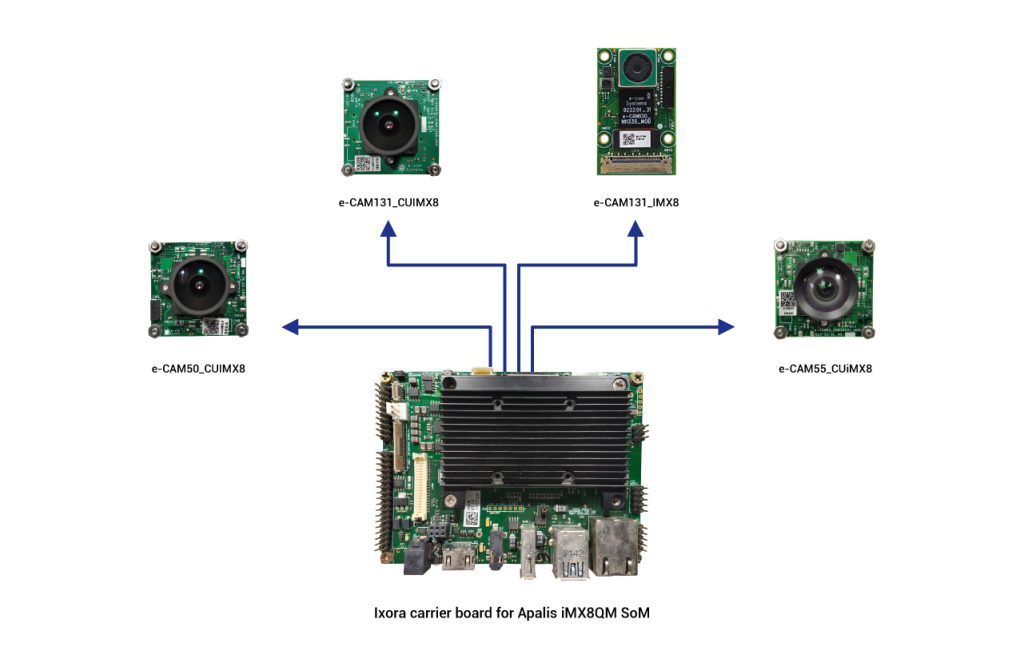 Toradex, a leading System on Module(SoM) company providing embedded solutions for the customers, have SOMs based on NXP i.MX6, i.MX7 and i.MX8 series of processors. We have partnered with Toradex and launched 4K MIPI CSI-2 camera and 5MP low light MIPI CSI-2 camera for the Apalis family of SoMs compatible with the Ixora carrier board in the month of August 2020. More cameras to be launched soon, including cameras for Toradex's Verdin family of SoMs.
We have integrated the drivers with Toradex's Torizon, an open-source software platform that simplifies the development and maintenance of embedded Linux software. This 13MP Camera is available to port with i.MX8 Quad Max processor. This can also be ported to other processors based on the customer request.

With ready to deploy Toradex's SOMs and e-con Systems™' camera modules, customers can build the prototype in no time. We together ensure that our customers can productize in shorter span of time, without compromising on the quality of the product.
e-con Systems™ has 17+ years of embedded vision expertise and several off-the-shelf MIPI CSI-2 camera modules that comes with driver support for most of the popular ARM platforms in the world. Being in the embedded vision industry for more than a decade, e-con Systems™ has several satisfied customers across industrial, medical and retail markets.
A strong list of off-the-shelf camera module portfolio is essential to support the customer needs across various markets. To enhance this portfolio, e-con Systems™ has ready to market MIPI CSI-2 cameras with rolling/global shutter sensors, colour/monochrome sensors, auto focus, fixed focus with standard M12 Mount, small form factor, high-resolution 4K video support, ultra low light, high temperature support, HDR, and so on.
Also watch, the video of Embedded Vision cameras for Toradex Apalis i.MX8 Quad Max System on Module (SoM)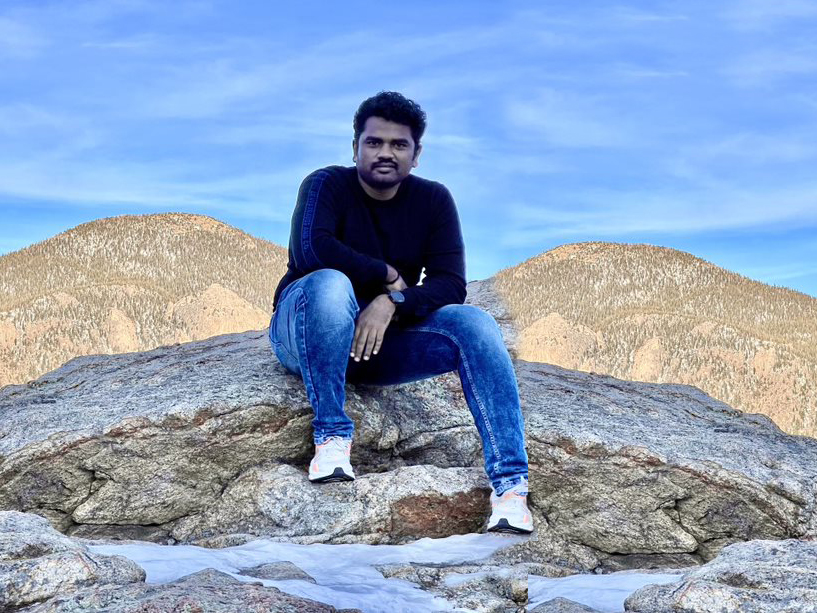 Gomathi Sankar is a camera expert with 15+ years of experience in embedded product design, camera solutioning, and product development. In e-con Systems, he has built numerous camera solutions for robots, industrial handhelds, quality inspection systems, smart city applications, industrial safety systems, and more. He has played an integral part in helping hundreds of customers build their dream products by integrating the right vision technology into them.