Surround view systems (SVS) use multi-camera setups to capture image and video data for the purpose of creating a 360-degree view of the surroundings. These are typically used in large trucks & vehicles, tractors & other heavy agricultural equipment, and autonomous mobile robots.
Choosing and integrating a multi-camera solution into a surround view system comes with its own set of challenges. Some of them include:
The size and complex structure of the vehicles where an SVS is used.
The level of details required in the captured image/video data.
In some of the SVS applications, the data has to be delivered in real-time.
Since many SVS devices are used outdoor, bright lighting conditions affect image quality.
To address these challenges faced in a camera-enabled surround view system, e-con Systems has launched NileCAM81_CUOAGX – a 4K GMSL2 multi-camera solution for NVIDIA Jetson AGX Orin and AGX Xavier. In this article, we do a deep dive into the key features of the product, and learn how it is the perfect solution for your surround view system.
To learn in detail about the key factors to consider during a multi-camera integration for SVS, please check out the article How to integrate a multi-camera solution into your surround view system.
What are the key features of NileCAM81_CUOAGX?
NileCAM81_CUOAGX is a multi-camera solution based on the AR0821 sensor from Onsemi. It comes with the High Dynamic Range (HDR) feature in addition to offering a resolution of 4K. The camera is compatible with the latest NVIDIA Jetson AGX Orin and AGX Xavier processors, and connects to these host platforms using the GMSL2 interface. It is also a synchronized multi-camera solution enabling you to capture and stream images and videos in sync for accurate viewing image stitching.
NileCAM81_CUOAGX comes integrated with a high-performance Image Signal Processor (ISP) that ensures the output image meets the desired quality. Also, this high-resolution camera can stream video data of 8 MP @ 16 fps and Full HD @30 fps.
Please watch the below video to get a quick overview of the product:
NileCAM81_CUOAGX – the right multi-camera solution for your surround view system
A surround view system can be used for various purposes depending on the device in which it is used. For instance, in a large vehicle like a commercial truck, it is mostly used for creating a 360-degree view to eliminate blind spots, thereby enabling a safe driving experience. On the other hand, in a patrol robot, the SVS is used for smart security and surveillance.
Wherever an SVS is used, the multi-camera in it should be able to meet the unique application requirements. Though there could be slight differences in the features required in different devices, the basic camera needs of a surround view system remain the same.
It goes without saying that these features should be capable of addressing the challenges we discussed earlier in this article. And this is where NileCAM81_CUOAGX becomes a game changer. Following are the key reasons why this multi-camera solution will be the right solution for your surround view system:
4K resolution
High Dynamic Range
High sensitivity
GMSL2 interface
Compatibility with the most powerful Jetson processors
Camera synchronization
A high-performance ISP
Let us look at each of these in detail now.
4K resolution
NileCAM81_CUOAGX is based on the AR0821 sensor from Onsemi – which is a 4K sensor. This high resolution can make sure that the camera is able to capture all the necessary details of your device's surroundings. Whether this data is used for real-time navigation or other tasks like traffic analysis, crowd analytics, theft detection, etc., the more details you have, the better.
High Dynamic Range
Surround view systems used in heavy vehicles and robots need to operate in challenging lighting conditions – in bright light as well as dim light. NileCAM81_CUOAGX's HDR feature ensures that the camera can capture images without any section of the image being washed out or masked in both scenarios (bright light and low light). This is particularly useful when the driver or the AI algorithm (depending on whether it's a guided or autonomous system) has to take real-time navigational decisions.
High sensitivity
NileCAM81_CUOAGX comes with a 1/2″ sensor that has a pixel size of 2.1 μm x 2.1 μm. This enables the camera to capture more light – leading to high sensitivity. This in turn makes the camera suitable for use in low light conditions. The high sensitivity can be extremely helpful when your surround view system has to operate during both the day as well as night (or bright light and dim/low light).
GMSL2 interface
NileCAM81_CUOAGX is a GMSL2 camera that can transmit video data reliably up to a distance of 15 meters from the host processor with very low latency. This is a necessary feature for large vehicles where the cameras are typically placed at long distances. The low glass-to-glass latency of this camera also ensures that the streaming is near real-time.
Compatibility with the most powerful NVIDIA Jetson processors
Given that surround view systems typically could have as many as 6 cameras, the amount of data to be processed is humongous. This demands a powerful processing platform that can handle such a large throughput. And the latest NVIDIA Jetson AGX Orin can meet the processing needs of even the most data-hungry applications with its performance of up to 275 TOPS. AGX Xavier is also a high-performance ARM processor that can process multiple camera pipelines simultaneously.
NileCAM81_CUOAGX is designed to work with both these processors. The camera ships with a deserializer board for converting serial data to a parallel word for processing. So, product developers can readily evaluate it with these new-age processors.
Camera synchronization
NileCAM81_CUOAGX is a synchronized multi-camera solution that can deliver synchronous images from multiple cameras. This is more of a basic necessity in certain surround view systems, especially when you have to create a 360-degree stitched view of multiple image frames.
A high-performance ISP
This high-resolution multi-camera system also comes with a high-performance ISP that ensures that the output meets the desired image quality. Combining this with e-con Systems' ISP finetuning expertise, you can be assured that NileCAM81_CUOAGX will check all the boxes when it comes to image quality.
That wraps up the 7 reasons why NileCAM81_CUOAGX is a perfect multi-camera solution for your surround view system. If you have further queries about the product or are looking for help in integrating it into your device, please write to us at camerasolutions@e-consystems.com. You could visit the product page to learn more about the technical features and applications of the product.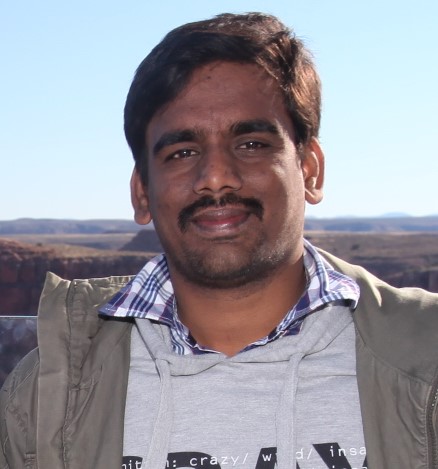 Suresh Madhu is the product marketing manager with 16+ years of experience in embedded product design, technical architecture, SOM product design, camera solutions, and product development. He has played an integral part in helping many customers build their products by integrating the right vision technology into them.