Embedded vision applications are so diverse that there is no 'one size fits all' approach to selecting the right camera for one. The camera requirements for every application are unique. e-con Systems – being in the embedded vision space for close to two decades – understands this very well. And this is one of the reasons why we have launched NileCAM81_CUOAGX – a 4K HDR GMSL2 camera particularly designed for the NVIDIA Jetson AGX Orin and Jetson AGX Xavier development kits.
This camera is built for autonomous mobile robots & vehicles and other applications that require high-resolution imaging and long-distance transmission in challenging lighting conditions. In this article, we do a deep dive into the key features of this 4K multi-camera solution. We will also look at applications where this Orin camera would be the right fit.
Key features of NileCAM81_CUOAGX
In this section, let us learn the features of NileCAM81_CUOAGX that make it a better choice for some of the new-age embedded vision applications.
First, watch the below video to get a glimpse of what the product is all about:
Now let us have a detailed look at the key features of NileCAM81_CUOAGX.
4K resolution
NileCAM81_CUOAGX is based on the AR0821 sensor from onsemi. It has a resolution of 4K making it possible for this camera solution to capture high-quality images. This is particularly useful in applications where more details are needed – especially where zooming in or cropping of images is required. A high-resolution sensor also facilitates a larger field of view by offering more pixels for the same coverage compared to a low-resolution sensor.
HDR (High Dynamic Range)
NileCAM81_CUOAGX is an HDR camera that uses the multi-exposure HDR technique to capture images of both the brightest and darkest areas of the same scene. This makes the camera immune to image washouts that typically happen in bright outdoor lighting conditions. The HDR feature also enables capturing images at relatively lower lighting conditions compared to an ordinary camera.
Large sensor and pixel size
AR0821 comes with a sensor size of 1/2″ and a pixel size of 2.1µm x 2.1µm. This large pixel size helps the sensor to capture more photons during camera exposure, which in turn offers high sensitivity. This in combination with the HDR feature enables NileCAM81_CUOAGX to ensure superior image quality even in low lighting conditions.
GMSL2 interface
NileCAM81_CUOAGX connects to the host platform using a GMSL2 interface. In addition, e-con Systems brings to the table an unmatched expertise in achieving the best possible performance in GMSL2 cameras. These two together offer the following advantages:
The ability to transfer video data up to a distance of 15 meters from the host platform.
A very low glass-to-glass latency making it suitable for applications that need real-time streaming.
The coaxial cable with a FAKRA connector ensures industrial and automotive-grade connection – making NileCAM81_CUOAGX suitable for rugged applications.
Achieving the best reliability and performance using GMSL2 cameras is one of the key differentiators of e-con Systems. This is why we have been able to power many autonomous mobile robots, vehicles, and devices – that are already deployed in the field – with our GMSL2 cameras.
NVIDIA Jetson AGX Orin/AGX Xavier compatibility
Since NileCAM81_CUOAGX is a 4K camera that can connect up to 6 cameras simultaneously, the number of camera pipelines and the throughput delivered by these cameras are much higher compared to a single camera system. This demands a high-performance host processor that can handle the high bandwidth. And for this reason, NileCAM81_CUOAGX has been specially designed for two of the most powerful embedded processors available in the market today – NVIDIA Jetson AGX Orin and Jetson AGX Xavier.
Following are the advantages of NileCAM81_CUOAGX's compatibility with these platforms:
Enables a multi-camera setup with simultaneous streaming.
Makes it possible to process high-resolution images.
Given the high TOPS values of these processors, they leave enough space for running the AI algorithm on the edge – required by the end application as well.
Embedded vision applications where NileCAM81_CUOAGX would be a perfect fit
In the previous section, we looked at the features of NileCAM81_CUOAGX in detail. Here, let us learn the camera-based applications the product is designed for.
Autonomous mobile robots
Autonomous mobile robots (AMRs) are machines that can mimic human actions to automate key tasks in industries spanning retail, education, medicine, industrial, etc. With features like 4K imaging, GMSL2 interface, HDR, and multi-camera support, NileCAM81_CUOAGX is suitable for different types of AMRs – especially outdoor robots such as patrol robots and delivery robots.
Learn how e-con Systems helped a leading Autonomous Mobile Robot manufacturer enhance warehouse automation by integrating cameras to enable accurate object detection and error-free barcode reading.
Surround-view systems
Surround-view systems (SVS) are used in large trucks, fleets, robots, and heavy industrial vehicles. They are used to create a 360-degree view of the surroundings for the purposes of:
Eliminating blind spots thereby ensuring a safe driving experience.
Surveilling the surroundings for detecting theft and intrusion.
For previewing and recording videos of the surroundings (for data collection, object detection & recognition, etc).
SVS systems need a multi-camera setup that can transmit data to long distances, and in many cases with high-resolution images and videos. And this is where NileCAM81_CUOAGX can be a game-changer.
Also read How to integrate a multi-camera solution into your surround view system.
Autonomous shopping systems
Autonomous shopping systems such as smart checkout systems and smart trolleys need high-quality imaging for the AI algorithm to detect and identify objects. Also, cameras in these systems many a time have to be placed beyond 1-2 to meters from the host processor. And it's needless to say that they need a multi-camera setup to capture images from different angles so that the AI algorithm is able to accurately identify objects or read barcodes without fail. NileCAM81_CUOAGX can be a perfect solution in a use case like this where all the key features of the product such as high resolution, high dynamic range, and long-distance transmission come in handy.
Given below are a couple of interesting reads on smart checkout and smart trolley systems:
Smart traffic systems
Smart traffic systems perform various tasks to help manage city traffic and crowd. Some of the camera-enabled tasks of these systems include:
ANPR (Automated Number Plate Recognition)
Vehicle counting and analytics
Pedestrian counting and crowd analytics
Facial recognition of passengers
High dynamic range is a critical requirement in cameras used in smart traffic devices since they are mostly placed outdoors. 4K resolution will be required when you need high-quality images when a particular region of interest is zoomed in or cropped. Long-distance transmission enabled by the GMSL2 interface also helps since the cameras in most of the smart traffic systems are placed 2-3 meters away from the host platform.
To learn more about picking and integrating a camera into smart traffic systems, please read the article Choosing the right camera solution for smart traffic management.
Automated sports broadcasting systems
Automated sports broadcasting and analytics systems are used to capture and telecast amateur sports matches in a completely automated manner. They also help coaches and team managers derive actionable insights about teams and players. These devices operate without the supervision of any field crew. This is made possible by integrating embedded cameras into them.
Visit the article Role of a camera in AI-driven automated sports broadcasting to learn more about the role of cameras in these innovative embedded vision systems.
Some of the key camera-related features of automated sports broadcasting systems include 4K/Full HD imaging, multi-camera support, long-distance transmission, etc. Given these, NileCAM81_CUOAGX can be a great choice for such devices.
Also read, Integrating a synchronized multi-camera system into automated sports broadcasting systems.
Get to know how e-con Systems helped a global amateur sports broadcaster automate soccer broadcasting and improve the viewing experience.
Agricultural robots and tractors
Agricultural robots are a type of AMRs that automate critical agricultural tasks. Some of the types of AMRs used in agriculture are:
Automated weeders
Harvesting robots
Sorting and packing robots
Autonomous mowers and sprayers
Similar to other AMRs used outdoors, many agricultural robots need high resolution imaging, HDR, and long-distance transmission using a multi-camera setup. The case with Autonomous tractors is no different. They need cameras like NileCAM81_CUOAGX for automated plowing, weeding, spreading fertilizers, capturing crop images for calculating NVDI (Normalized Difference Vegetation Index), etc.
We have covered all the features and applications of NileCAM81_CUOAGX. Please visit the product page if you are interested in learning more about the product, and purchasing it from our webstore for evaluation.
It is important to note that the approach to be followed is different when it comes to picking the right camera for different applications. For instance, each of the applications we discussed in this article uses a wide variety of devices and vehicles. Further, the breadth of tasks performed by these systems is also very diverse.
Hence, it is always recommended to take help from an imaging expert like e-con Systems to help you with the camera selection, evaluation, and integration process. If you need any help with these, please write to us at camerasolutions@e-consystems.com. Meanwhile, you could visit the Camera Selector to have a look at the complete portfolio of our products.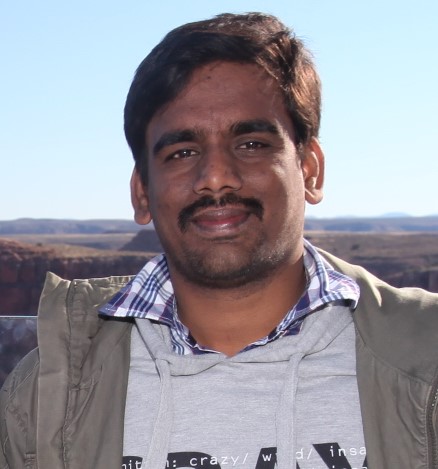 Suresh Madhu is the product marketing manager with 16+ years of experience in embedded product design, technical architecture, SOM product design, camera solutions, and product development. He has played an integral part in helping many customers build their products by integrating the right vision technology into them.