e-con Systems has over the years developed a wide portfolio of low light cameras. Having a specialized portfolio of cameras like night vision USB cameras is testament to our focus on this category. As we continue in this path of innovation, here is another product that we launched that comes with exceptional low light performance.
We are pleased to announce the launch of our e-CAM21_CUTX2 based on the Sony IMX290 Imaging sensor for the Nvidia Jetson TX2. The IMX290 is a 2 MP STARVIS imaging sensor belonging to the Exmor R series. It supports a maximum output rate of 1080p@120fps using a 4 lane MIPI CSI-2 interface.
Low Light Sensitivity
When configured appropriately, this sensor is extremely sensitive to illumination and can be used for ultra-low light imaging. The highlight of this feature is that the sensor can capture scene details at light intensity levels lower than 1 lux. The low-light sensitivity of this sensor is achieved by using a back side illuminated design in the sensor internals. This allows the camera to be used for night vision as well as for outdoor surveillance purposes.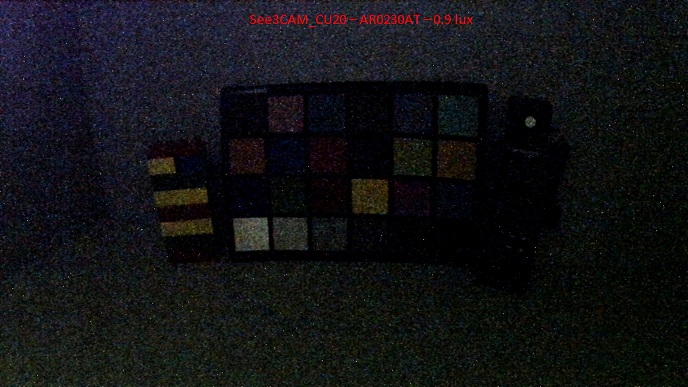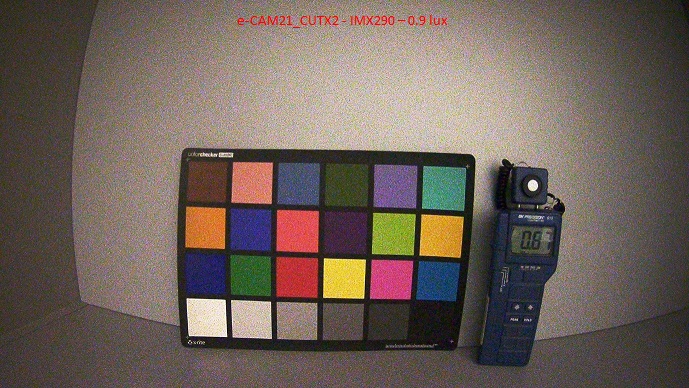 Near IR imaging capability
Another highlighted feature of this sensor is its sensitivity in the near IR region of the light spectrum. Hence, this camera can be used for capturing images using IR lighting. One of the applications of this feature is in agriculture for monitoring nutrient absorption by plants. This allows to monitor plants growth and their reaction to different types of pesticides and fertilizers. This feature allows the camera to be used for related medical imaging as well as in scientific research.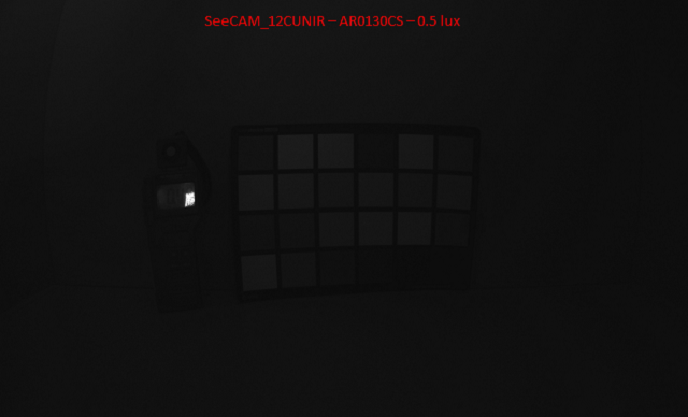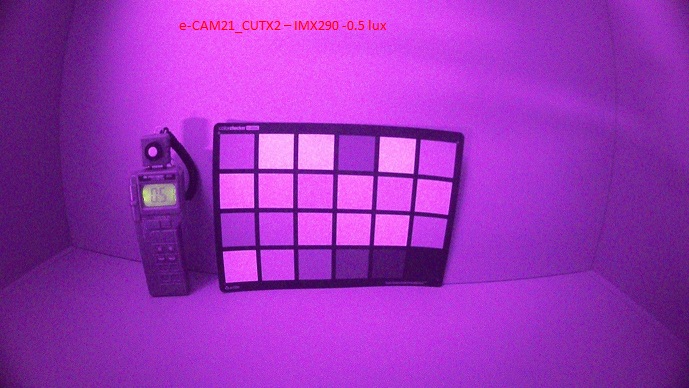 Nvidia TX2 ISP support
E-con is a Camera Preferred Partner for Nvidia for the Jetson embedded platforms. We have a close working relationship with nvidia to work on ISP internals and the e-CAM21_CUTX2 is the first e-con product born from this collaboration. This product uses the internal ISP available in the Nvidia TX2 processor. This allows us to take advantage of the capabilities of the TX2 ISP for bayer demosaicing and colorspace conversion to an output format of YUV420. It also allows us to support a host of other advanced camera controls such as
1. Auto Exposure
2. Auto White Balance
3. Edge enhancement
4. Noise reduction
5. Powerline Frequency detection etc.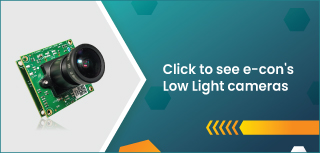 Customers can access the camera imaging data in one of two ways:
1. Using Argus APIs, with access to the ISP and its features.
2. Using standard V4L2, for RAW image capture from the sensor bypassing the ISP.
This camera can be accessed by the users using Libargus as well as other popular frameworks such as Gstreamer and OpenCV for building their applications on. Stay tuned for more exciting updates from e-con.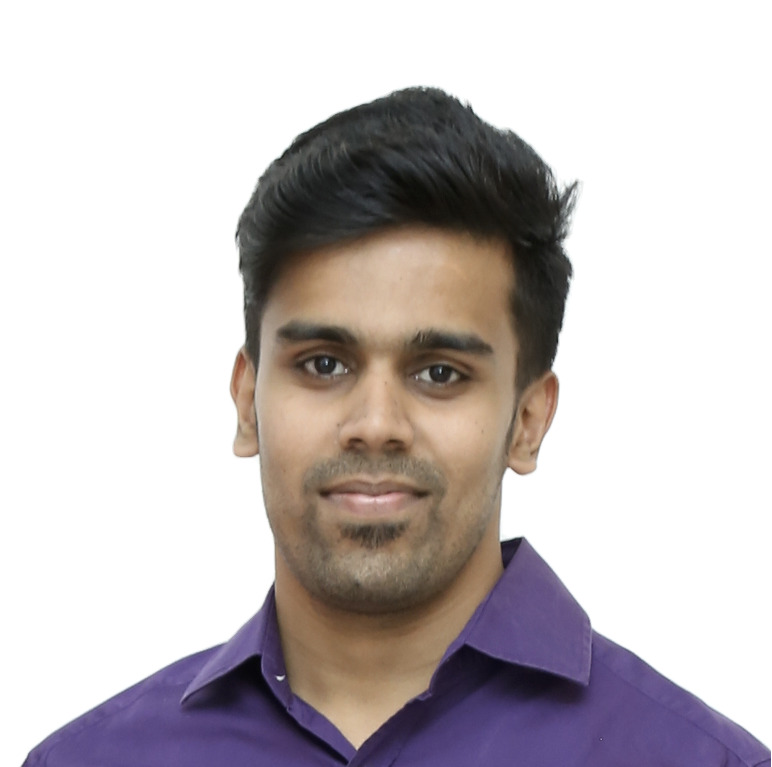 Dilip Kumar is a computer vision solutions architect having more than 8 years of experience in camera solutions development & edge computing. He has spearheaded research & development of computer vision & AI products for the currently nascent edge AI industry. He has been at the forefront of building multiple vision based products using embedded SoCs for industrial use cases such as Autonomous Mobile Robots, AI based video analytics systems, Drone based inspection & surveillance systems.