The embedded vision industry is at a tipping point. With many traditional machine vision applications moving towards embedded cameras, there is a surge in demand created by both existing systems as well as emerging cutting edge camera-based applications.
Many of these camera-enabled embedded systems rely on various types of cameras such as MIPI cameras, GMSL cameras, USB cameras, etc. to perform different imaging tasks. Among the diverse set of tasks these cameras have to carry out, barcode reading is widely used in many applications.
However, reading barcodes comes with its own set of challenges. The camera has to be tuned in a specific way to achieve the desired image output. Further, owing to the limitations of a standard barcode, many product developers have now started moving towards custom or embedded barcodes.
Retail automation paves the way for innovation in barcodes
Retail automation and smart retail technology have been redefining customer experience in retail stores. The pandemic has fast forwarded the need to create smart shopping centers with cashless transactions and touchless experiences. This rise in autonomous shopping adoption has accelerated the need for barcode reading in retail stores for the purpose of object identification.
Autonomous stores deploy cameras predominantly in three ways – in the shopping trolley, at the checkout counter, and on the roof. All these systems require the smart retail camera to identify objects by reading barcodes for automating the checkout and payment process. Following are a few articles on autonomous shopping systems that might be of interest to you:
Traditional barcode scanners vs camera-enabled barcode scanners
Traditional QR code or barcode scanners use a laser beam to facilitate barcode reading and decodes it only if the barcode is aligned properly with the scanner. This often poses challenges as the FOV (Field Of View) of barcode scanners is typically low, and hence detection might take more time. Owing to this, these scanners have to be handled by an experienced staff at the checkout counter.
This is where camera-enabled barcode scanners can be of help. Smart checkout cameras can be placed at a fixed position while the product can be placed within its FOV for detection. Since the FOV of embedded cameras is larger compared to traditional laser barcode scanners, the detection of barcodes can be easily done. This helps to eliminate human intervention and leads to a smooth checkout experience.
Types of barcodes used in retail stores
Now let us look at the different types of barcodes used in retail stores. They can be categorized into two:
Standard barcodes that are printed onto a section of the package label.
Custom barcodes that are embedded into the packaging of the product.
Since the size of a standard barcode is small and is printed on one side of the package, aligning it for proper detection and decoding is a complex process. On the other hand, custom barcodes are embedded into the package and can be read from all directions.  Also, they are not visible to the naked eye. So, camera modules have to be specifically designed to read these barcodes to help algorithms in decoding them.
e-con Systems' camera solution to decode custom barcodes
Recently, e-con Systems worked with a global retail giant to develop a camera solution to read custom barcodes at a specific working distance and FOV. They were also looking for a high resolution camera. For the algorithm to decode the custom barcodes accurately, a suitable lens to match the FOV and DOF (Depth OF Field) needs to be chosen. Also, the camera has to be tuned for parameters such as gain, sharpness, etc.
e-con Systems offers a wide variety of high-resolution cameras for barcode reading such as See3CAM_CU135 (4K USB camera board), See3CAM_CU130 (4K ultra-HD USB camera), See3CAM_130 (13MP autofocus USB camera) etc. These cameras aid in providing high-resolution frames for the algorithms to detect and decode barcodes accurately.
The camera lens also plays a vital part in matching the standard 300 DPI (Digits Per Inch) requirement in barcode detection. e-con Systems works closely with its customers in picking the best lens possible for different working distances. For example, if See3CAM_CU135 is used with the off-the shelf narrow angle lens, it covers the standard 300 DPI up to a working distance of 14 inches. However, the lens can be changed according to the requirement of the particular application.
For instance, if the working distance is shorter (say 2 to 5 inches), a wide angle lens is recommended with a smaller focal length to meet the required FOV. Similarly, if the working distance is in the range of 20 to 50 inches, a lens with higher focal length is preferred.
After choosing a suitable camera and lens, the next step is to properly tune the ISP (Image Signal Processor) to achieve the desired image quality. Since the embedded barcode in the product package has a color weightage, it is essential to set the gain properly at various lighting conditions to help the algorithm in efficient and accurate decoding. e-con Systems also supports its customers in adding RGB gain control in the firmware and provides the sample console application using which these controls can be accessed. By changing various UVC (USB Video Class) controls like exposure, gamma, sharpness, contrast etc., the accuracy of the detection can be greatly improved.
e-con Systems cameras with RGB gain for custom barcode reading
e-con Systems offers multiple camera solutions that come with the RGB gain feature for color enhancement. Given below are the same:
Hope this article gave you an understanding on how a camera solution can be used to read custom barcodes, and the various solutions offered by e-con for the same. If you have any further queries on the topic, please do leave a comment.
If you are looking for a camera solution to read custom barcodes or any other application, please write to us at camerasolutions@e-consystems.com. You could visit our markets page to have a look at the complete list of applications we serve.
To get a complete view of e-con's camera portfolio, please visit the Camera Selector where you can browse through our cameras by features, interfaces, applications, etc.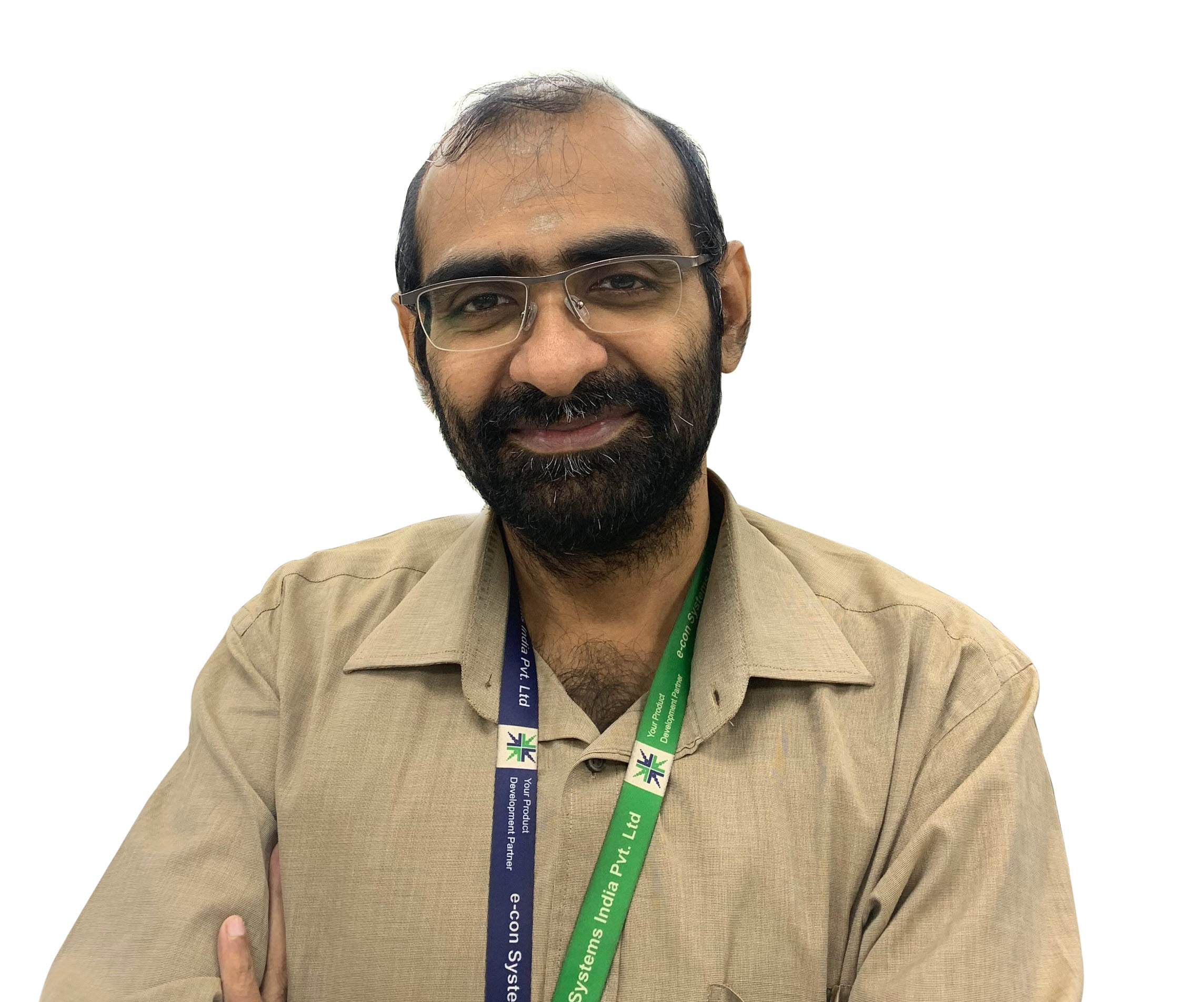 Vinoth Rajagopalan is an embedded vision expert with 15+ years of experience in product engineering management, R&D, and technical consultations. He has been responsible for many success stories in e-con Systems – from pre-sales and product conceptualization to launch and support. Having started his career as a software engineer, he currently leads a world-class team to handle major product development initiatives