The retail industry has been more pressurized by digital transformation than any other as its players have been at the forefront of technology innovation. But unlike other industries, retailers quickly had to catch up with new trends or face the danger of going extinct. It's why they are spearheading the phygital philosophy of getting the best by combining the physical and digital worlds.
Some of the latest retail phygital trends that mark this move to a hybrid promised land include curbside pickup, grab and go, just walk-out, and cashier-free shopping experiences. They help consumers better understand the product from the convenience of their homes, make online payments, and visit the store to collect delivery after ordering online. Consumers can also walk directly into the store, get product information from displays, choose and buy the product, pay online, and then make a self-checkout without assistance from any cashiers or in-store representatives.
This evolution of providing intelligent retail experiences is necessary to thrive in today's complex, competitive business climate. Though consumers prioritize safety and convenience by shopping online, their experiential sensory needs have driven the adoption of phygital shopping. At the front and center of this new experiential economy is embedded vision. Embedded vision in smart retail involves leveraging camera technology and edge based processing to offer superior experiences to customers and retail store staff. Embedded vision has also helped smart retail device manufacturers build cutting edge products by expanding the set of use cases they could potentially serve. We will look at the role of embedded vision in retail in more detail in the next section.
Emergence of smart retail and embedded vision
Now that consumers have gazillion options and choices, their loyalty to brands depends on smart customer experiences. According to a recent PwC survey, over 92% of consumers admitted to switching brands when faced with unsatisfactory customer experiences. The use of technologies like augmented reality (AR) and virtual reality (VR) is also rising in smart retail. According to EarlyMetrics, 66% of consumers are interested in using AR while shopping. Also, 2 in 3 customers say shopping tech improves customer experience.
With smart retail, brands get to hybridize modern technology (which is AI-based) and traditional retail. It wouldn't be possible without the use of sophisticated cameras, sensors, and AI algorithms. Together, they create a system that can enhance customer experience and optimize cost, operations, supply chain efficiency, security, and surveillance.
Smart retail relies on Closed Circuit Television (CCTV) cameras, smart Internet Protocol (IP) cameras, and embedded vision cameras to capture images and videos. However, the adoption of embedded vision has been on the rise compared to other forms of image data collection owing to the ability for edge based processing, advancements in camera and sensor technology, and embedded systems getting smaller and more compact.
To help you understand the penetration of embedded vision in a retail environment, let us look at some of the most innovative retail use cases of embedded vision in the following section.
Use cases of embedded vision in smart retail
Some of the retail functions optimized and expedited by embedded vision cameras are:
Inventory and warehousing
Shelf management
Digital signage
Payment and checkout
Automated/assisted product delivery
Retail store analytics
Security and smart surveillance
Let us look at each of them in detail now
Inventory and warehousing
Embedded cameras form the part of retail warehousing and inventory management by becoming the 'eye' of different types of robots and drones. Robots used for warehouse and inventory management include pick and place robots, goods to person robots, cleaning robots, etc. These cameras help robots perform various tasks such as barcode reading, remote warehouse management, and obstacle detection. Drones in a warehouse are predominantly used for inventory management by performing scanning of items placed all over the warehouse.  
Shelf management
Shelf monitoring cameras are used to monitor the stock and quality of products in retail shelves. These camera based systems alert the retail staff when the stock of an item goes below a particular level so that they can replenished in a timely manner. They also have the ability to analyze the quality of products placed in retail shelves.
Digital signage
Many digital signages today come with cameras which are used for the purposes of people counting and demography analysis. The image data collected helps to serve personalized ads to the viewers based on their gender, age, viewing time, etc.
Payment and checkout
Smart trolley and smart checkout systems have been revolutionizing customer and staff experience in retail stores. A smart trolley system uses a multicamera system mounted on a shopping trolley to automatically capture images of objects dropped into it. This data is used for automating the checkout process. On the other hand, a smart checkout system leverages cameras to enable automated checkout at the checkout counter without the supervision of a human.
Automated/assisted product delivery
From assisting retail staff in the store to home delivery of products, delivery and assistive robots and drones have started taking over product delivery. Such robots and drones need to have a camera system that can reliably detect obstacles and identify objects for easy navigation and delivery. These camera systems also need to come with flexible cabling options to cater to the complex structure of robots and drones.
Retail store analytics
Embedded cameras used in various smart retail devices not only enhance customer and staff experience, but they also help the retail store owners gather actionable insights such as store visitor behavior, real time inventory data, shopping patterns, etc. This data can be used to further optimize and improve store outcomes through retail store layout optimization, better product placement, more efficient inventory management, and enhanced retail automation.
Security and smart surveillance
Camera systems enabled with edge level processing make it possible for retailers to analyze image and video data with the help of AI based algorithms. Such smart surveillance camera systems are used for the purposes of people counting, demography analysis, theft detection, etc. These embedded vision camera systems are far more effective than traditional CCTV or IP based camera systems owing to the ability for edge level processing.
Vision cameras: The future is already here
For smart retail to get smarter, retailers need to invest in powerful camera enabled systems for better data collection, processing, and analysis. Embedded with computer vision and AI algorithms, vision cameras accelerate retail automation, improve sales and profit margins, and reduce wastage.
According to a Retail Info Systems (RIS) technology study titled 'Retail Accelerates,' just 3 percent of merchandisers had already leveraged computer vision in 2019, while 40 percent planned to start or finish implementing this tech by the end of 2020.
Several market research firms provide considerable evidence to substantiate the tremendous growth of embedded vision cameras. For example, senior research analysts from 360-degree Market Updates predict that the global Embedded Vision Cameras market size will reach USD 2993.6 million by 2026 from USD 974 million in 2021 at a CAGR of 25.17%. In addition, Tractica expects the video analytics hardware, software, and services market revenue to triple to over US$3 billion in 2022, from US$ 858 million in 2015.
Global Market Insights attribute the anticipated demand for embedded vision cameras to technological advancements such as 4K resolution, edge-based video analytics, and H.265 high-efficiency video encoding. So, embedded vision is here to stay and is likely to spread its presence across multiple industry segments, especially retail.
The fact is that embedded vision cameras play a critical role in resolving operational issues and transforming customer and employee experiences. Embedded vision is also instrumental in enabling continuous improvement of store operations by allowing retail store owners analyze key data points collected using cameras. With edge AI algorithms becoming more advanced by having the ability to address more complex use cases, the scope of using embedded cameras in a retail environment is also going to expand.  
Retail markets served by e-con Systems
Following is the list of retail markets served by e-con Systems. It is to be noted that this is not an exhaustive list of applications within the retail space that e-con's cameras are designed for. Also, please click through to the application page to find the right camera for each application.
Looking for help in choosing the right camera for your smart retail device? Please write to camerasolutions@e-consystems.com. Our camera experts will be happy to help you.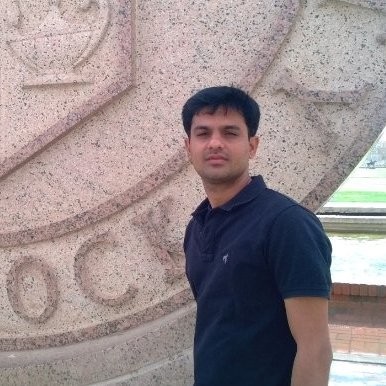 Ranjith is a camera solution architect with over 16 years of experience in embedded product development, electronics design, and product solutioning. In e-con Systems, he has been responsible for building 100+ vision solutions for customers spanning multiple areas within retail including self service kiosks, access control systems, smart checkouts and carts, retail monitoring systems, and much more.