See3CAM_CU30 is an USB Camera based on AR0330, a 1/3 inch, 3.4 Mega Pixel CMOS image sensor from On-Semi. It has been one of the super hit products of e-con systems™ for the past few years especially in Video conferencing and Surveillance industries. Let's see what makes it most popular in Surveillance Industry.
Surveillance to Smart Surveillance
The innovations in Machine Learning and Artificial Intelligence are making sweeping changes in every industry and market. The Surveillance industry is also witnessing a disruption with these new technologies with the new buzz word being Smart Surveillance. Gone are the days where the Surveillance camera was dumb camera with H.264 or MPEG4 like video compression and Gigabit Ethernet connectivity. The Smart Surveillance technology embeds intelligence in to the camera itself and the images are analysed and information is retrieved and sent to the users.
The transition from simple surveillance camera that streams video to what we call as "Informative Camera" that streams messages of events that can be acted upon. Imagine a surveillance camera for your home that sends messages only upon events such as neighbor knocking the door or ecommerce guy dropping your consignments or FedEx guy dropping your parcels! You get such messages on your mobile along with timestamps rather than the live video.
Similarly, imaging a parking lot camera that performs the following functions:
Free parking bays identification
Parking charges metering based on the parking time
The Smart Surveillance camera provides meaningful information directly from the camera that can be acted upon.
Such Smart Surveillance cameras boast a radically different architecture than the conventional Surveillance cameras. They have powerful processors such as NVIDIA Tegra K1/X1/X2 or Samsung Exynos or Xilinx Zynq MPSoC or NXP i.MX6/i.MX8 etc interfaced with high-end cameras over MIPI CSI-2 or USB3.0 interfaces. The camera requirements are also demanding and we see that our See3CAM_CU30 USB3.0 UVC cameras and the e-CAM30_CUMI0330_MOD MIPI CSI-2 camera modules make a perfect fit for these applications.

Full HD Camera
This is key for any surveillance camera. As the industry becomes smarter, high definition video becomes necessity. No more hiccups in network bandwidth. Any simple microprocessor can capture, encode, stream 1080p (Full HD) or 720p (HD) over the network. See3CAM_CU30 is an USB 3.0 Camera. It can stream 1080p @ 60fps in both MJPEG and YUV.
A high level of configurability to just capture only JPEG images of the scene as low as 1fps allows the processors to perform the necessary analytics functions for Smart Surveillance applications. The See3CAM_CU30 and e-CAM30_CUMI0330_MOD cameras offer both the built-in JPEG compression and the ability capture both Full-HD video and still images simultaneously.
| | | |
| --- | --- | --- |
| Resolution | UYVY | MJPEG |
| HD (720p) | 60 fps & 30 fps | 60 fps |
| Full HD (1080p) | 60 fps & 30 fps | 60 fps |
| 3MP (2304×1296) | 30 fps | 60 fps |
| 3.4 MP (2304 x 1536) | 24 fps | 48 fps |
High Quality Image even at Ultra-low light Condition
The AR0330CS CMOS sensor has excellent low light sensitivity. ON Semiconductor's focus on pixel performance excellence provides the foundation for this sensor's exceptional image quality with superior colour accuracy and low noise level at low ambient light levels. This is an important requirement for Surveillance and Smart Surveillance applications.
Support Near Infrared
The Camera Sensor Sensitivity extends for a wide spectrum from visible light to near-infra red region. A NIR sensitive camera sensor is another critical requirement for surveillance applications especially when they are operated as day/night cameras. The excellent NIR sensitivity of See3CAM_CU30 and e-CAM30_CUMI0330_MOD makes these cameras a perfect fit.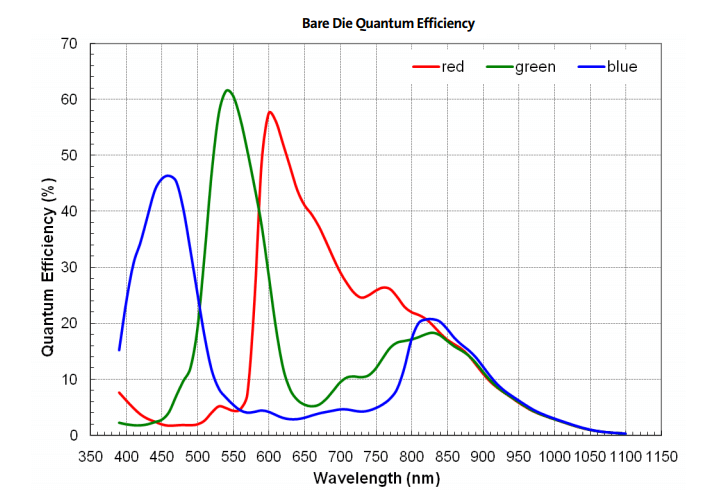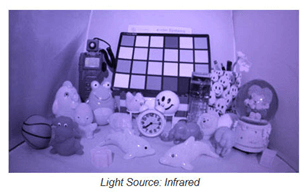 Fig: Quantum Efficiency of AR0330                                              Fig: captured using See3CAM_CU30
In built Image Signal Processor
See3CAM_CU30 has a dedicated, high-performance Image Signal Processor chip (ISP) that performs all the Auto functions (Auto White Balance, Auto Exposure control) in addition to complete image signal processing pipeline that provides best-in-class images, videos and MJPEG Compression. The pre-tuned cameras are just the right fit where the customers can quickly deploy the cameras in the field without spending good amount of time on field validation and calibration.
Standard Lens Mount (Wide variety of Lens option)
As with any surveillance camera, standard lens mount offers the ability to use any lens based on the application requirements. The S Mount (M12) Lens holder on these cameras support wide variety of Lens options with less price. This will open up the wide range (Various FOV, Aperture, Focal Length, etc…) of Lenses. The M12 lenses are available with low field of view to more than 200 degree field of view. Also it is very cost effective solution.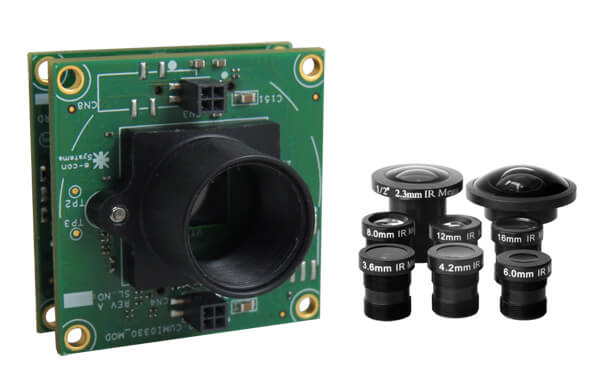 Fig: Variety of lens option for See3CAM_CU30
Plug and Play
Last but not least, It's a plug and play camera. There is no need of any addition drivers required in most of the operating system. Because it works with standard USB Video Class driver of Linux and Windows. It is a USB 3.0 camera also compatible with USB 2.0.
The USB interface may not be a great option in case if the camera is going to work with an embedded platform. For such use cases, e-con Systems™ also offers the same camera in MIPI CSI-2 (e-CAM30_CUMI0330_MOD) interface with necessary drivers. e-con Systems™ provide V4L2 based camera drivers for the following platforms in Linux and Android Operating systems.
– Freescale/NXP IMX6 Nvidia TK1
– Nvidia TX1
– Nvidia TX2
Readily available camera hardware, highly stable camera driver with all the camera features through standard V4L2 interface and sample application to start with. So, customers can start working on the application and business logic right from day one.
Time is a critical factor when developing a new product. e-con Systems™ clearly understands the severity of this. So, e-con Systems™ make these critical hardware and software building blocks which can be used with the customers' product without any hassle. This is in line with our vision to offer building blocks of embedded products.
Customers interested in evaluating our See3CAM_CU30 can purchase samples from webstore : https://www.e-consystems.com/webstore.asp#CU30USB
For more information, please write to camerasolutions@e-consystems.com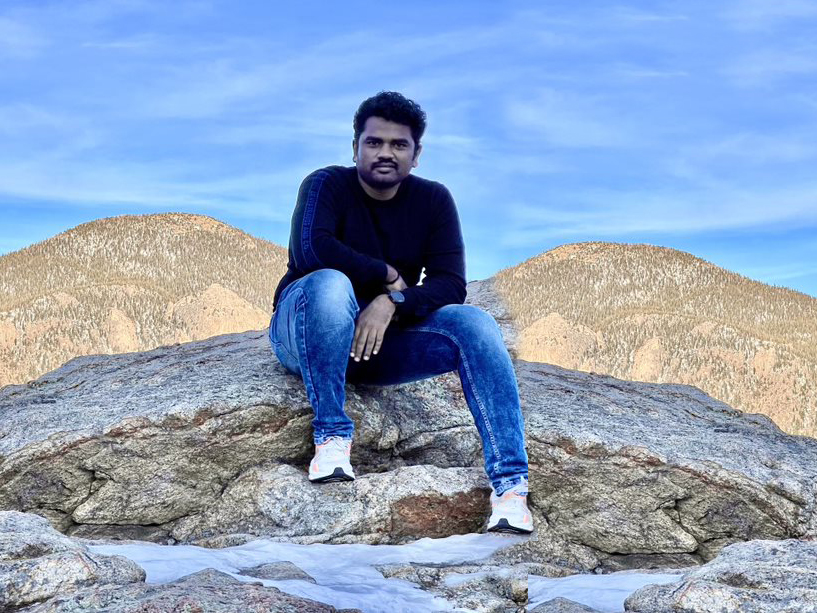 Gomathi Sankar is a camera expert with 15+ years of experience in embedded product design, camera solutioning, and product development. In e-con Systems, he has built numerous camera solutions for robots, industrial handhelds, quality inspection systems, smart city applications, industrial safety systems, and more. He has played an integral part in helping hundreds of customers build their dream products by integrating the right vision technology into them.